The Al Faris Group is no stranger to special and heavy haulage missions, as they tackle such challenges as part of their daily operations. With their Cometto Self-Propelled Modular Transporter (SPMT) fleet, they have the flexibility to create tailored configurations for each project.
Recently, they took on a task of transporting a 65.1-ton absorber vessel, measuring an imposing 30 meters in length, from the Industrial City of Abu Dhabi to Mubarraz Island using both road and marine transportation methods. Revon Pereira, the Marketing Executive at Al Faris, provides insight into the intricacies of this ambitious project.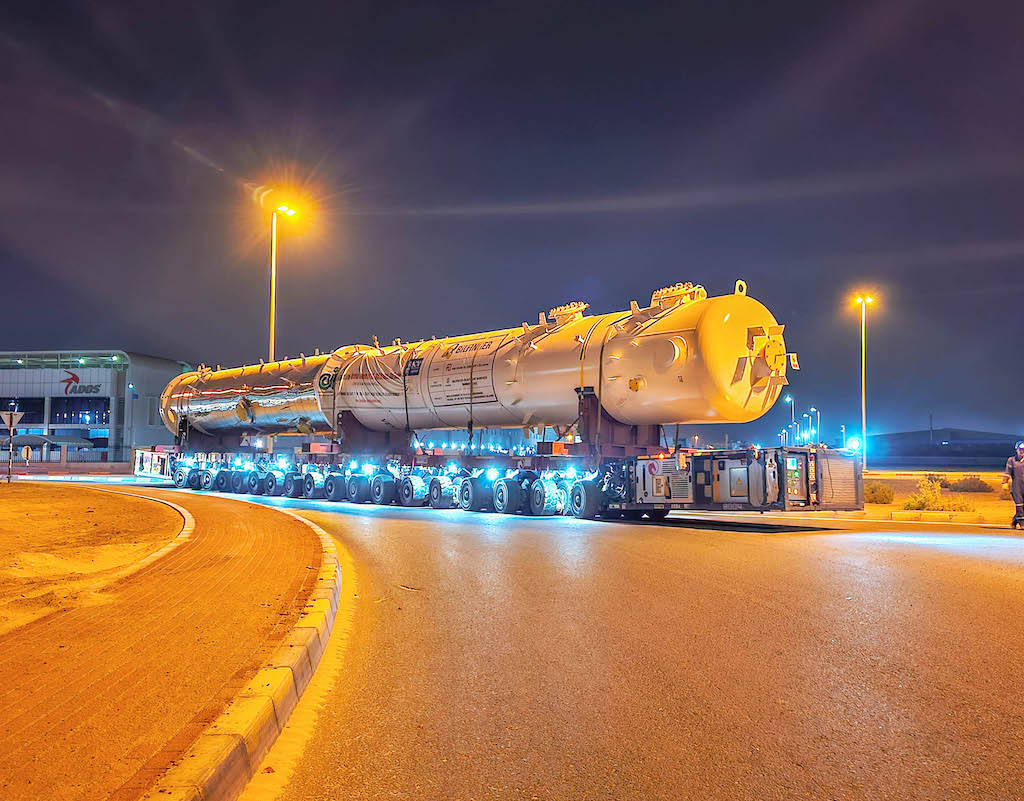 Given the immense size of the 30-meter vessel, with a diameter of approximately 3 meters, their team of experts designed a specialized Cometto SPMT trailer configuration comprising 18 axle lines to ensure a secure and smooth transport.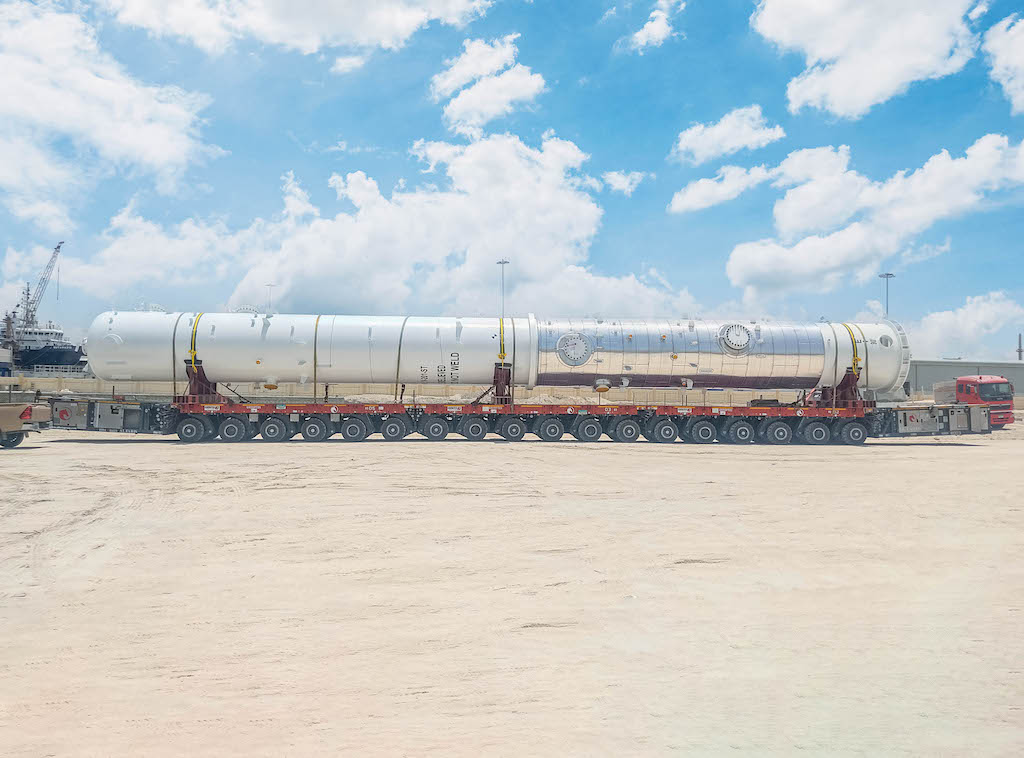 Upon arriving safely at its destination, meticulous preparations were made for the vessel's next phase. Pereira elaborates, "To erect the vessel on the foundation at Mubarraz Island, we employed a tandem lift approach, employing two Liebherr mobile cranes, one with an impressive lifting capacity of 800 tons and the other with 200 tons, to execute this critical operation."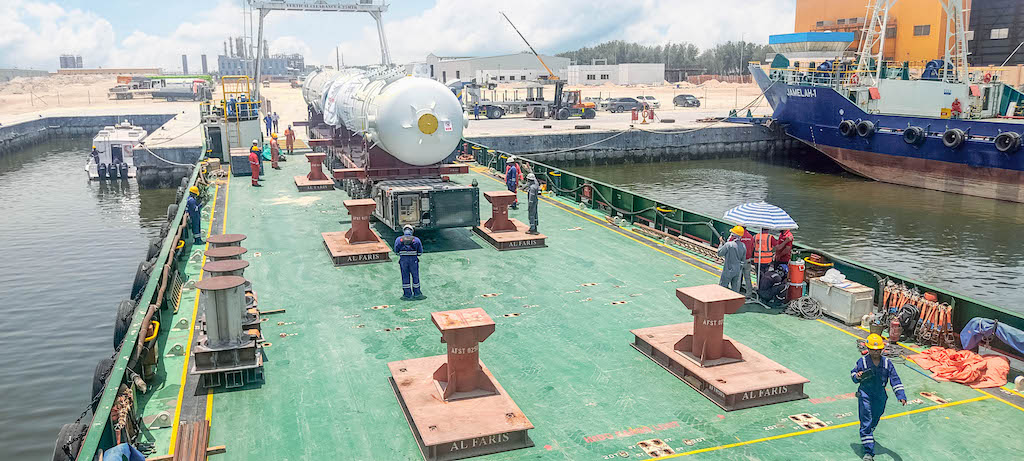 Al Faris Group rely on a fleet of 64 self-propelled MSPE axle lines from Cometto, each with an impressive axle load capacity of 48 tons. In addition, they have four 331 kW Power Pack Units and a wide array of accompanying accessories that contribute to their efficiency and success in handling complex heavy haulage missions.