The Al Faris Group specialists have successfully transported a shiploader using their Cometto SPMT modules, overcoming the challenge of handling the centre of gravity in special transport missions. 
Group Engineering & Projects Manager Yashvanth Kumar explains the context: "The shiploader has been fabricated in different sections in the manufacturer's yard, 10 kilometres away from Dubai's main port. All individual sections are transported to the port with Cometto self-propelled modular axle lines, which provides the necessary flexibility in transporting the longer boom sections across the narrow roads. The elements are assembled in the port to give the full shape of the shiploader."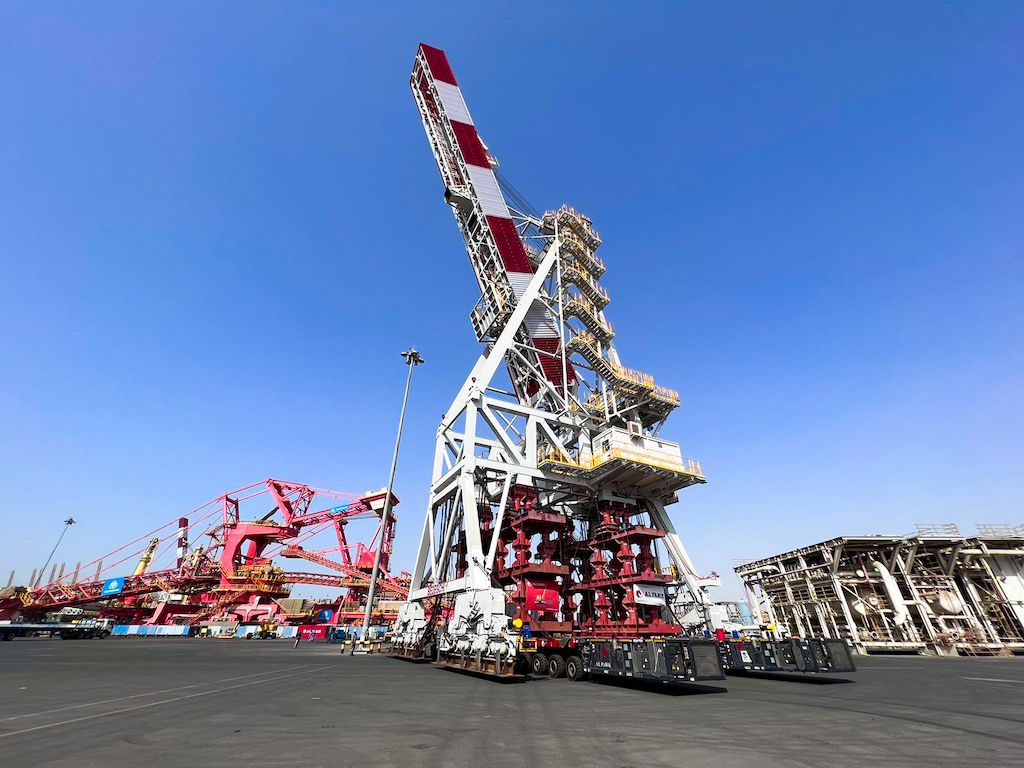 Earlier this year, Al Faris Group received 64 self-propelled MSPE axle lines from Cometto, with an axle load of 48 tons each, along with four 331 kW Power Pack Units and various accessories. To lift the shiploader weighing 410 tons, 28 of these axle lines were arranged in a side-by-side open compound configuration with 2 sets of 14 lines.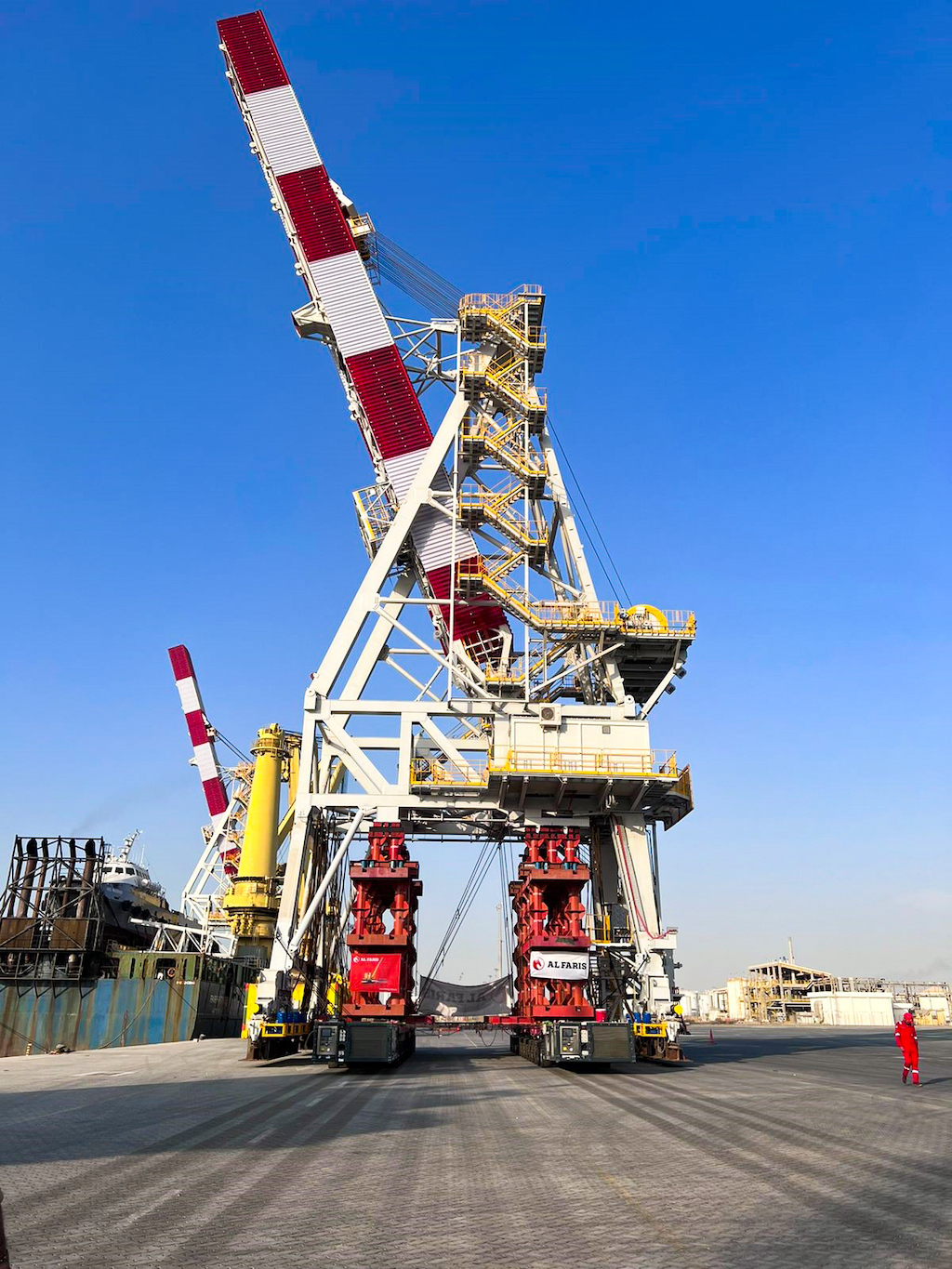 "This shiploader needed to be shifted to the port berth, further to be loaded onto the vessel to ship to its final home. But for transportation, the challenge is to support the high centre of gravity of the shiploader, which is at a 10 meters high elevation under the gallery", says the Al Faris operations team about the main parameters of this demanding job. Good planning and concentration were essential for this task. A team of skilled professionals utilized the Cometto MSPE axles in conjunction with a specially designed tower to successfully load and transport the shiploader, ensuring timely and secure delivery.