One of the major players in heavy lifting and transportation in the Middle East region, the Al Faris Group, further expanded its heavy haulage fleet with the addition of 64 self-propelled MSPE axle lines from Cometto with an axle load of 48 tons, four 331kW Power Pack Units and numerous accessories.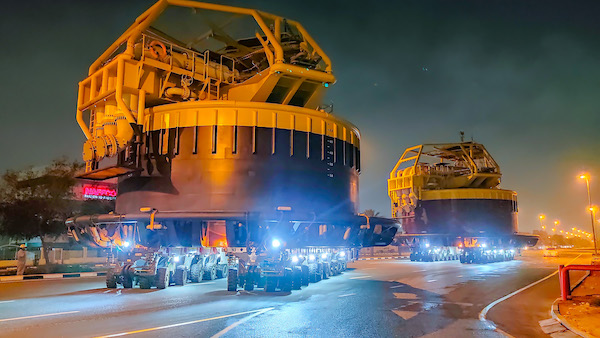 Their first successful missions have already confirmed their choice to be the right one. For their first job in Dubai with the new self-propelled fleet, the operators combined a total of 40 SPMT lines into two side-by-side open compound combinations with 20 axles each. "Two calm buoys had be transported over a distance of 2.5 kilometres within the Jebel Ali Free Zone, from the Fabtech yard to the port, where the general cargo berth is located", declares the Al Faris operation team the main parameters of the job.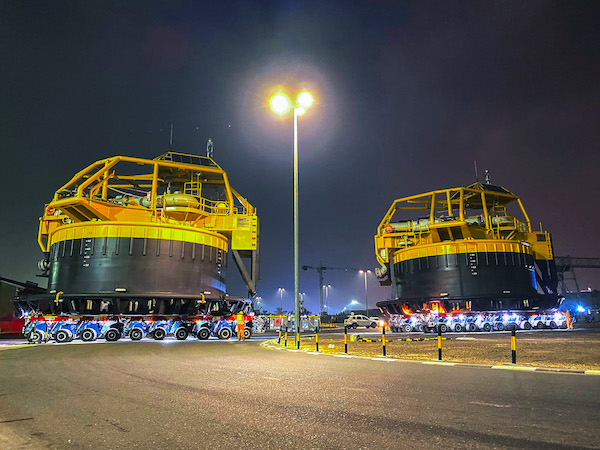 With a length of 16.4 meters and a width of 15.92 meters weighing 336.6 tons and 315 tons, the loads called for a lot of preparation work and route analysis. Sign boards, bollards and even port fence had to be removed due to width restrictions. A cooperation between Al Faris escort vehicles and JAFZA security escort vehicles ensured safe operations – also while the Cometto SPMT fleet had to drive over 700 meters opposite to the normal traffic direction.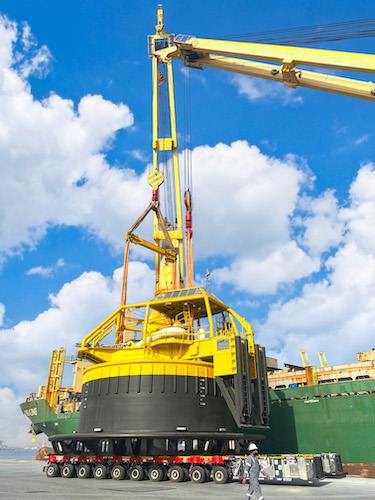 The double convoy arrived at its destination within one night. The buoys were offloaded by a vessel crane and will be used in the future for the petrochemical industry. The engineering team of the Al Faris Group commented on their new transport equipment: "The MSPE series convinces with great quality, its ease of use and it represents technologically advanced equipment that is well-suited for our projects".