Goldhofer and Volvo Trucks teamed up for the first time at NordBau 2023 in Neumünster, Germany, attracting a large audience. The highlight of the event was the debut of a heavy-duty combination featuring a Volvo FH16 truck and a seven-axle Goldhofer »MPA« semi lowloader, skillfully configured by Goldhofer brand ambassador Iwona Blecharczyk.
Among the impressive displays were a four-axle »TRAILSTAR« trailer and a three-axle »STEPSTAR« equipped with two pairs of wheel recesses, showcasing Goldhofer's vehicle family concept developed for the »STARLINE«. Attendees were particularly impressed by the practical load securing system and form-fit pocket stakes, as well as the vehicles' optimal payload to deadweight ratio and Wader container locks. These versatile workhorses also featured Goldhofer's unique CargoPlus tires, offering axle loads of ten or twelve tons and a lower loading height compared to conventional tires.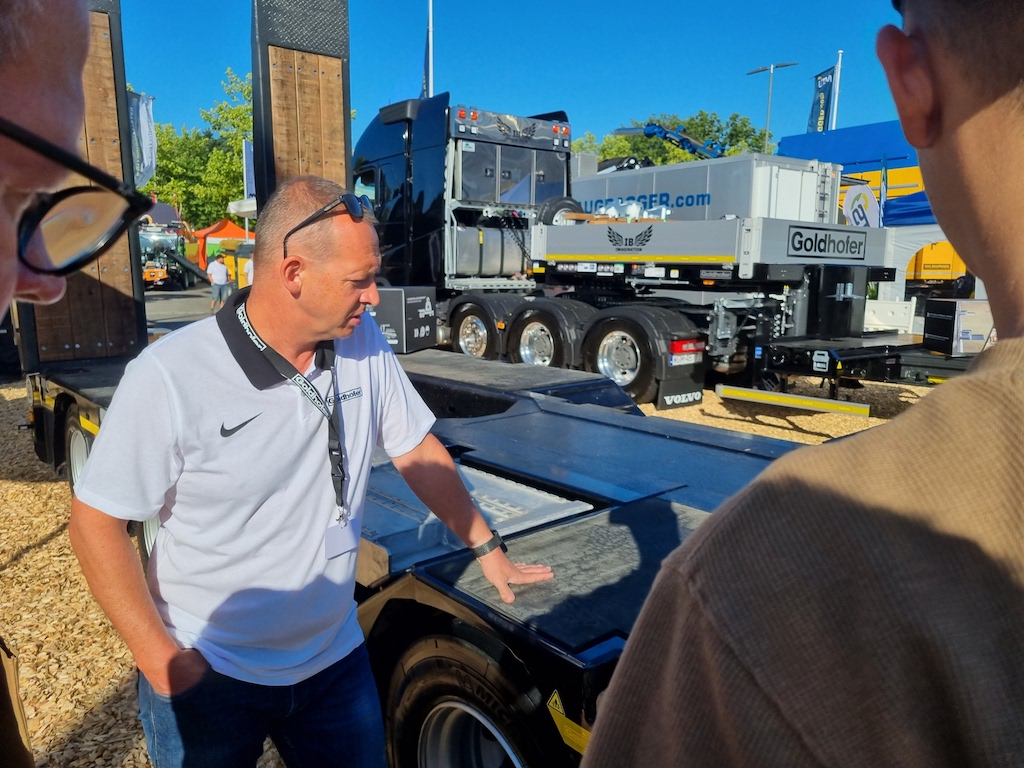 The »STEPSTAR« was presented in combination with a Volvo FH Electric tractor unit, boasting up to 666 hp continuous power and a range of up to 300 km. The Volvo FM Electric is an excellent choice for container transports, crane services, and more, with a significantly reduced environmental impact, especially in urban areas and zero-emission zones. It stands out for its quiet operation and immediate maximum torque delivery, making it perfect for heavy-duty work on construction sites, with a gross combination weight rating of 44 t.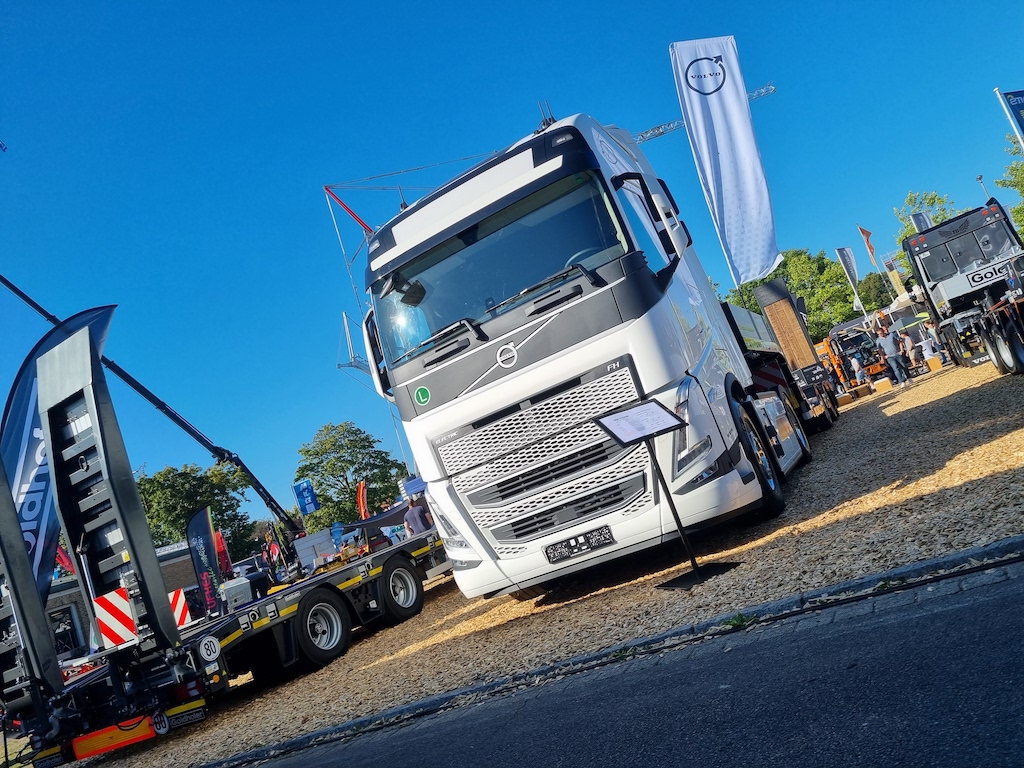 However, the highlight of NordBau 2023 was the heavy-duty tractor-trailer configuration designed by Goldhofer brand ambassador Iwona Blecharczyk, featuring a Volvo FH16 and the Goldhofer »MPA« 7. The Volvo FH16, boasting 750 hp in the 8×4 version, is Volvo Trucks' powerhouse capable of handling a gross combination weight of up to 325 tons. With Volvo Active Grip Control and the I-Shift transmission with crawler gears, it ensures maximum traction, startability, and maneuverability even with the heaviest loads.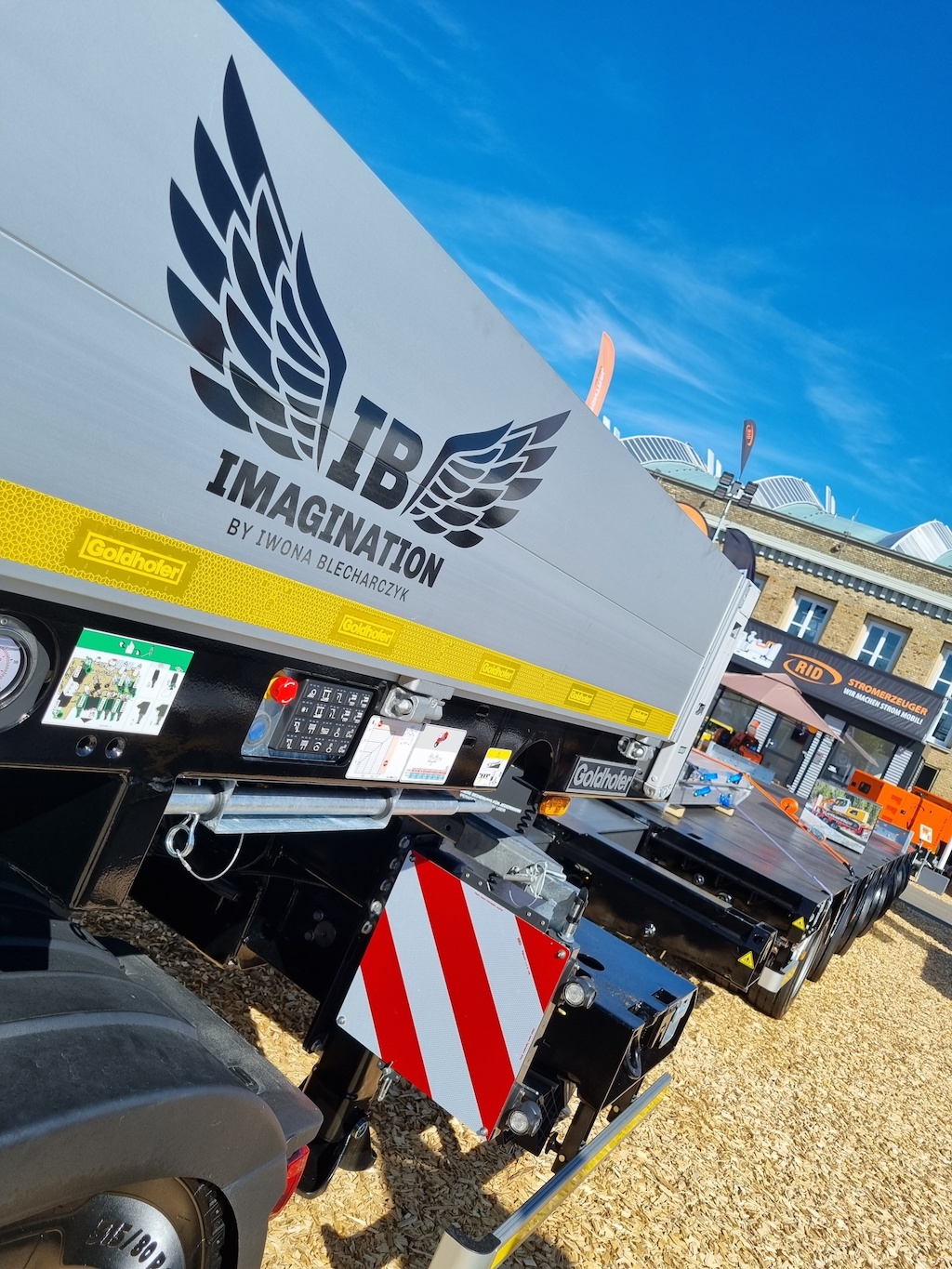 Goldhofer's »MPA« axle technology, renowned for its lateral stability since its launch in 2013, impressed the audience with its low-maintenance design and capacity for high axle loads of 15.6 t at 20 km/h. The wide steering angle of 60° and a low loading height of only 785 mm further enhance its versatility.