MAX Trailer has consistently pushed the envelope when it comes to product diversity. Now, the MAX100 semi low-loader, equipped with a friction-steered axle, introduces a new feature – a tarpaulin body.
This innovative concept offers the advantage of unrestricted access to the loading area from all sides. This translates to swift and hassle-free loading and unloading operations, all while ensuring that the semi-trailer remains covered throughout the process. The sliding tarpaulin can be swiftly opened, facilitating cargo loading through the 1,250 mm wide double ramps or from the sides, depending on the requirements.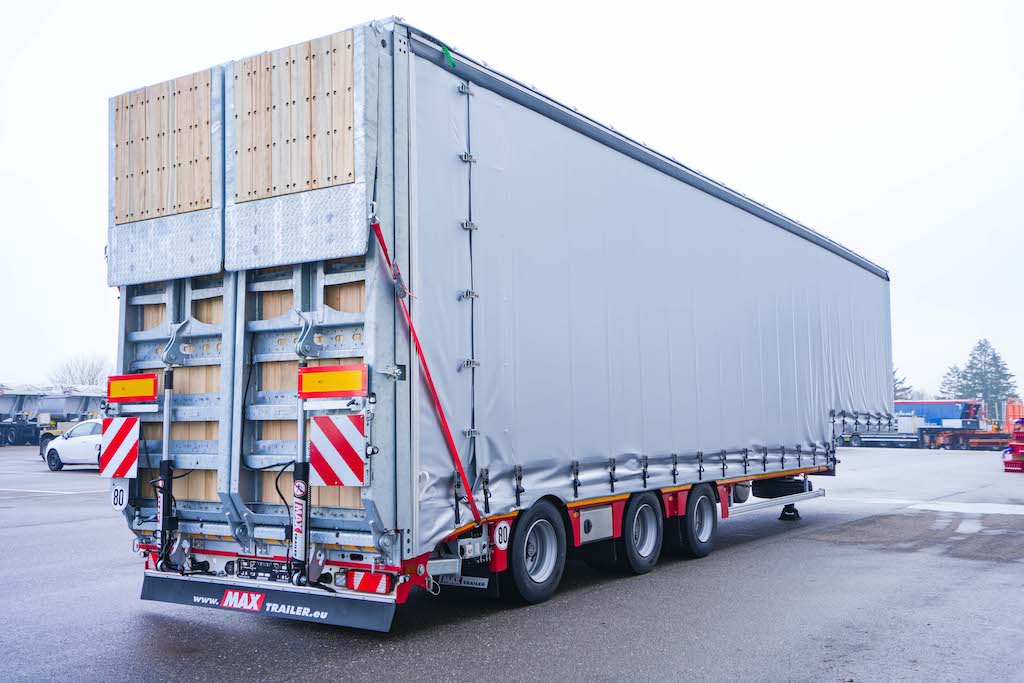 The tarpaulin's presence guarantees that the freight stays dry and clean, offering complete protection against adverse weather conditions. Furthermore, it serves as an effective barrier against splash water on highways or potential hazards like falling rocks at construction sites. This means that vehicles, machinery, or industrial components can reach their destination in pristine condition, untouched by external elements.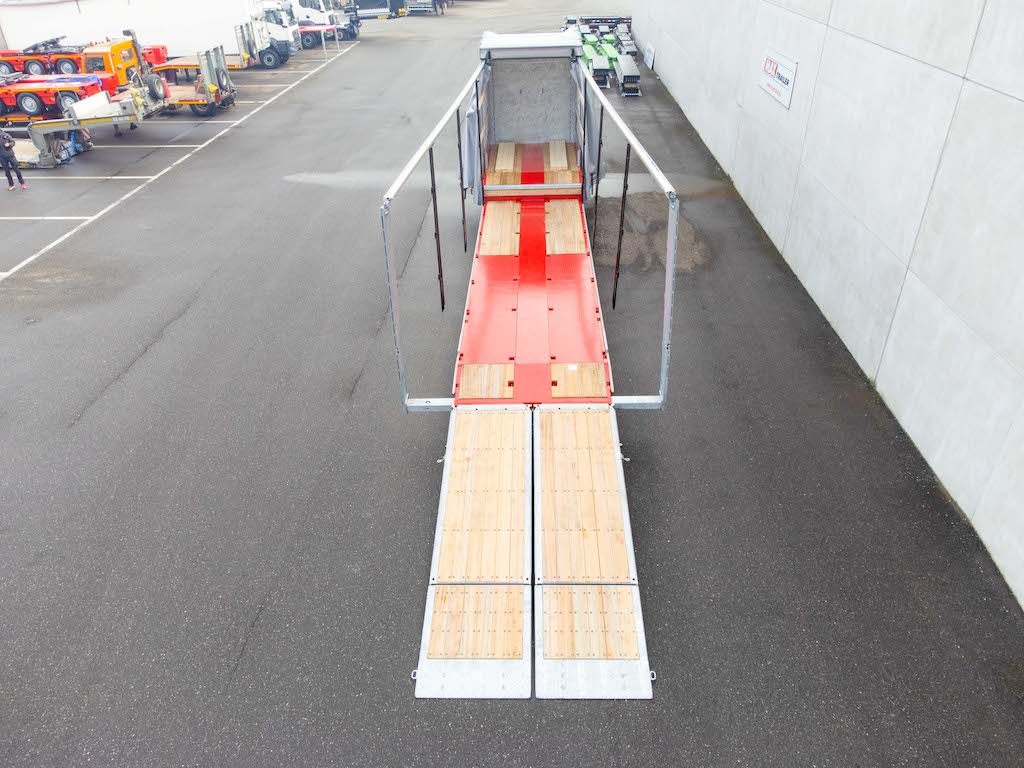 The MAX100 with its tarpaulin structure also caters to the transportation of goods that need to remain discreet during transit. Adjustable corner stakes provide the necessary flexibility and streamline the process of rear loading on the semi-trailer.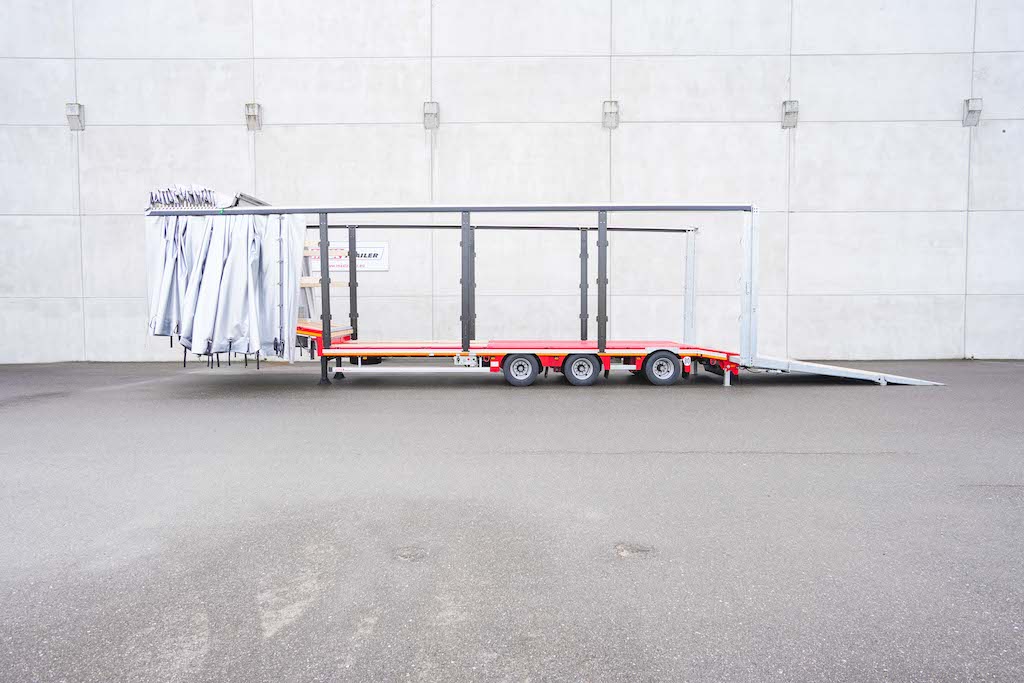 For added versatility, the MAX100 can be equipped with an optional hydraulically lift-and-lower loading platform. This feature comes in handy when loading work platforms or other vehicles onto the gooseneck, enhancing the trailer's adaptability to diverse cargo requirements.