Osprey, a Tier 1 supplier to Hinkley Point C (HPC), successfully coordinated the safe transportation of EDF's new Reactor Pressure Vessel (RPV) to the HPC site in Somerset in February 2023. While weighing 500 tonnes, the RPV was not the heaviest component that Osprey has ever moved, having transported railway bridges weighing over 5,000 tonnes for Network Rail. Nonetheless, the safe delivery of the RPV marks a significant milestone for HPC and Britain's nuclear roadmap.
Currently, Britain's five existing nuclear plants are ageing, and some have already stopped generating energy and entered or are about to enter defuelling. These reactors met 15.5% of the country's electricity needs in 2022, but units at four locations are due to retire by 2028. Thus, Britain needs more nuclear plants, including mini-reactors, and tighter build plans. The Nuclear Energy (Financing) Act 2022, which received Royal Assent in March 2022, signals the government's commitment to achieve net zero carbon emissions by 2050.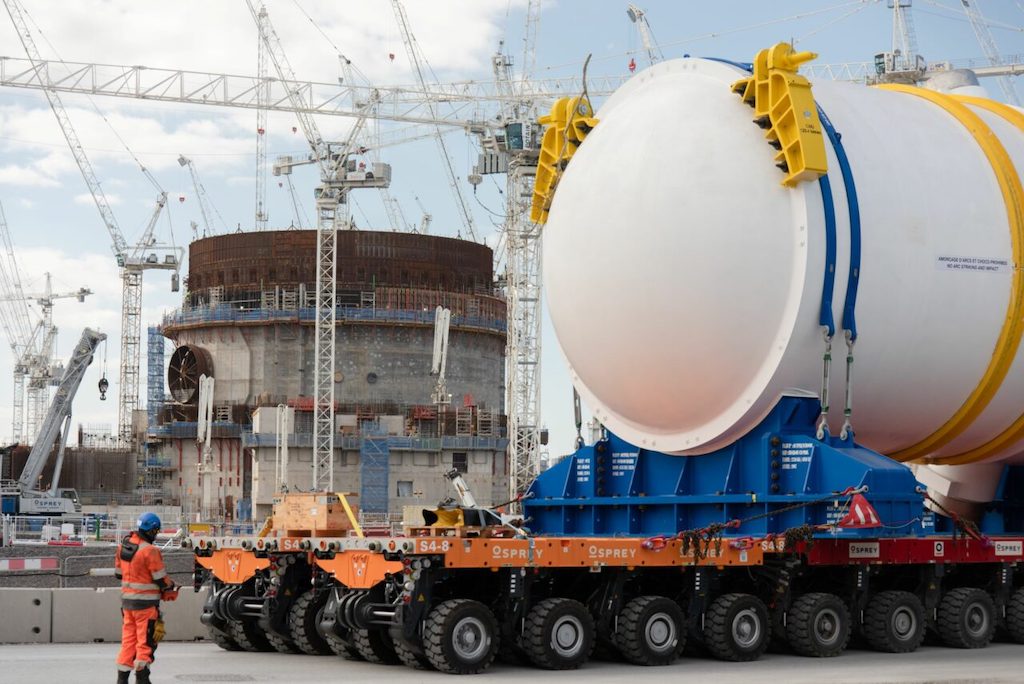 Safety, effectiveness, and efficiency are the watchwords for Britain's nuclear roadmap and the pillars on which Osprey delivers its services to HPC. Every new plant, regardless of size, prioritises quality, health, safety, and the environment (QHSE) during its construction, and Osprey takes the same approach throughout. By working in this way and looping learnings into future templates for nuclear logistics, Osprey aims to have a robust platform on which to explore the more innovative side of its work as nuclear comes online over the next few years.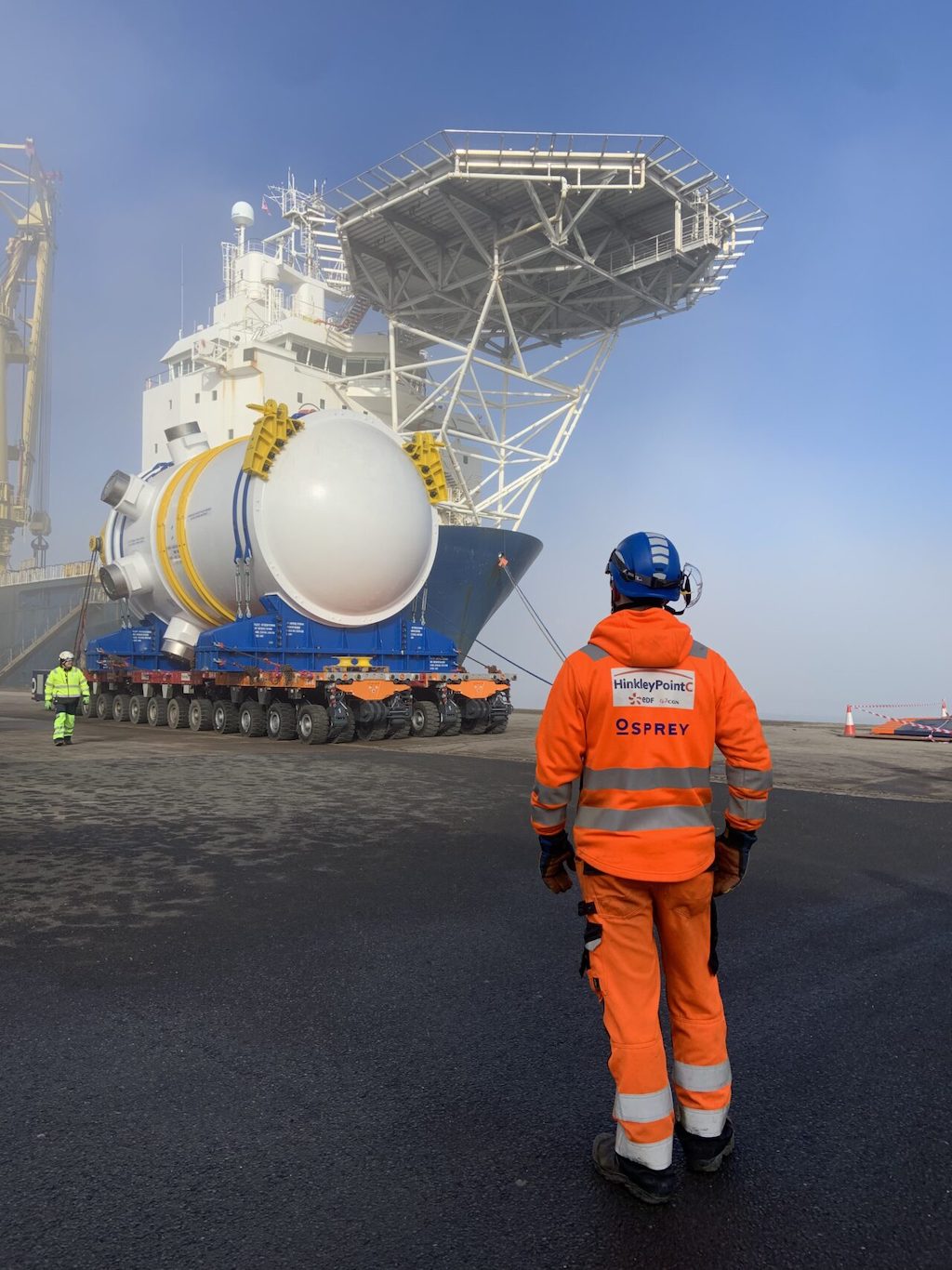 When commissioned, the RPV will create the heat needed to produce the steam powering the world's largest turbines. Both RPVs at HPC working together will generate the electricity for almost six million homes. The unit first arrived in Britain at Avonmouth Docks, and Osprey's barge team took safe possession and transported it to Combwich Wharf. There are multiple stakeholders and suppliers involved in transporting assets of this nature and value, and the final leg of the journey was a 4.6-mile trip from the wharf up to the main construction area, where the RPV will be stored safely and securely until it is installed in the Reactor Building itself.
Osprey is proud to be part of a cohort that is delivering rapid progress towards Britain's energy security for future generations, and many specialist milestones have been reached already in the construction of HPC. Osprey looks forward to passing many more over the coming months.