Mammoet, a heavy lifting and transport company, is expanding its capacity with a new 6,000-ton ring crane to meet the growing demands of the energy market. The first components of the crane will soon be delivered to Mammoet's engineering center in the Netherlands, with the crane expected to be ready for its first project in 2024. This crane will be the world's highest capacity land-based crane and will be fully operated using electric power, making it a sustainable option for clients.
The introduction of the SK6000, as the new crane is named, will enable customers to construct heavier and larger components than ever before, as it offers unrivaled outreach, hook height, and lifting capacity. The crane's carbon-free lifting solution will set a new standard in worldwide heavy lifting capacity, providing a unique and sustainable option that others cannot match.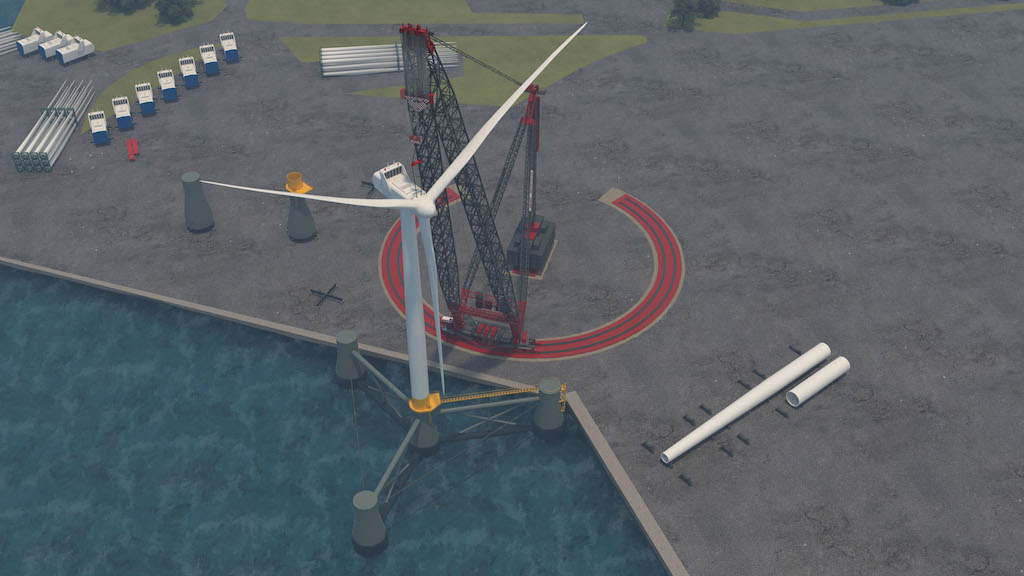 The SK6000 shares the same engineering DNA as its predecessor, the SK350, which has been successfully employed on project sites around the world for many years. By employing similar design principles and lifting techniques, the SK6000 provides customers with continuity and peace of mind.
The SK6000 is containerized, allowing for swift mobilization and on-site assembly, providing ultra-heavy lift capacity wherever it is needed. It has been designed with next-generation offshore wind farms in mind and will serve all global energy markets where additional lifting capacity is needed, both onshore and at sea.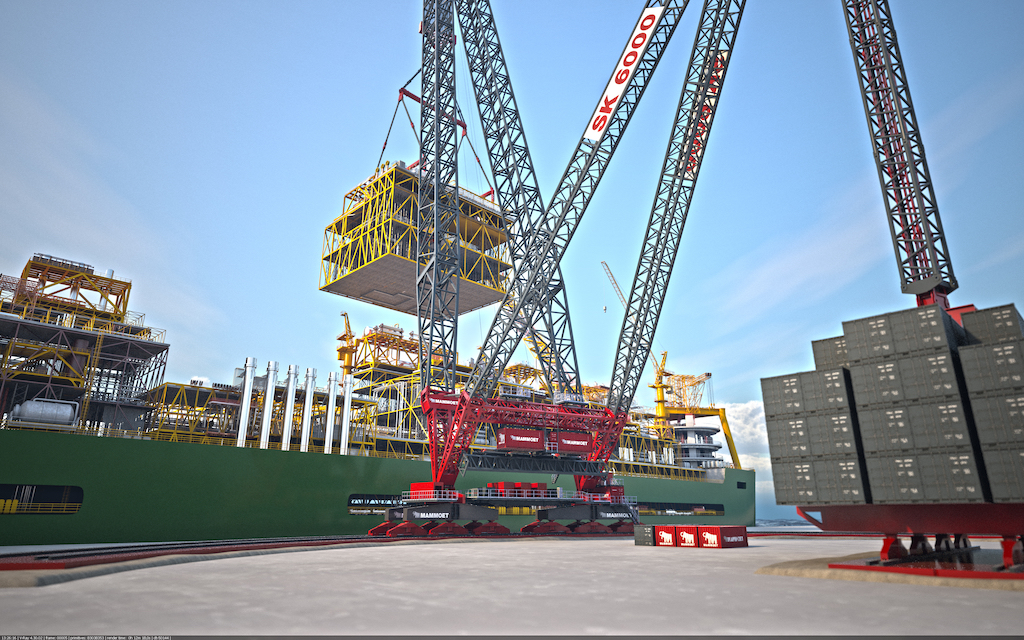 The crane will play a crucial role in the offshore wind industry, enabling the integration of higher and bigger turbines, as well as launching heavier foundations. In the conventional energy sector, the SK6000 will reduce integration time for offshore and floating production projects by building even larger topside modules. On land, it will help refineries reduce downtime by removing and installing larger components with minimum disruption.