Mammoet, a heavy lift and transport industry leader, won two prestigious ESTA Awards of Excellence at this year's event. The awards, known as the "Oscars ceremony" of the industry, recognized Mammoet's exceptional achievements in two categories – SPMT and Lattice Boom Cranes.
The SPMT award was presented for Mammoet's groundbreaking project in Norway involving the decommissioning and recycling of the 20,300-tonne FPSO vessel, Curlew. Mammoet used 748 axle lines of SPMT and 30 power packs to move the vessel into a decommissioning and recycling facility, breaking several world records. Despite facing technical challenges, Mammoet's detailed planning, testing, and safety measures set a new standard in the industry.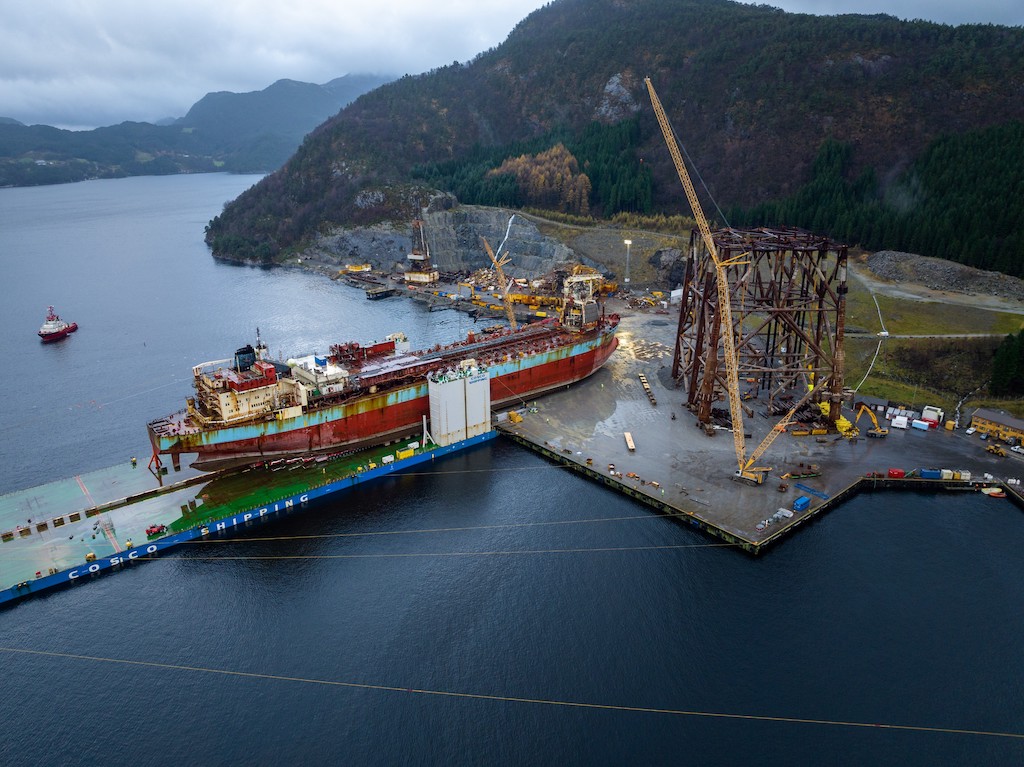 Credit AF Gruppen/Woldcam
The Lattice Boom Cranes award was given for Mammoet's successful installation of a 430-tonne filter in a confined space at a steel production plant owned by ARCELORMITTAL in Dunkirk, France. Mammoet utilized its 3D precision planning software, Move3D, and its PTC35-DS crane to ensure safety, cost-effectiveness, and efficiency. The software enabled the team to plan and visualize the lifting operation in great detail, while the crane's ability to operate in small spaces allowed for the filter to be lifted and installed in one piece, reducing the cost and time of building and welding multiple pieces.
Wouter van Noort, Managing Director of Mammoet Europe, expressed his delight at the win, saying, "These awards are a testament to the hard work and expertise of our teams and our commitment to providing solutions for our clients."
The ESTA Awards of Excellence event is the major annual event for the abnormal transport, crane rental, and heavy lifting industry, with more than 500 industry-related attendees and entries from numerous companies showcasing their most challenging and innovative projects and developments. Mammoet's double success at the awards confirms its leading position in the heavy lift and transport industry.