DP World Antwerp Gateway has reached a new milestone in its ambitious expansion and modernisation plan with the arrival of three new quay cranes. These cranes, capable of handling up to 26 container rows on a ship, were constructed by ZPMC and join the existing fleet of 10 cranes at the DP World terminal located on the eastern side of the Deurganck dock.
The investment in these new cranes is part of DP World's €200 million plan to modernise, expand and make the terminal more sustainable, which was initiated in 2019 and supported by the European Commission. The ultimate goal is to offer customers efficient, resilient and sustainable solutions.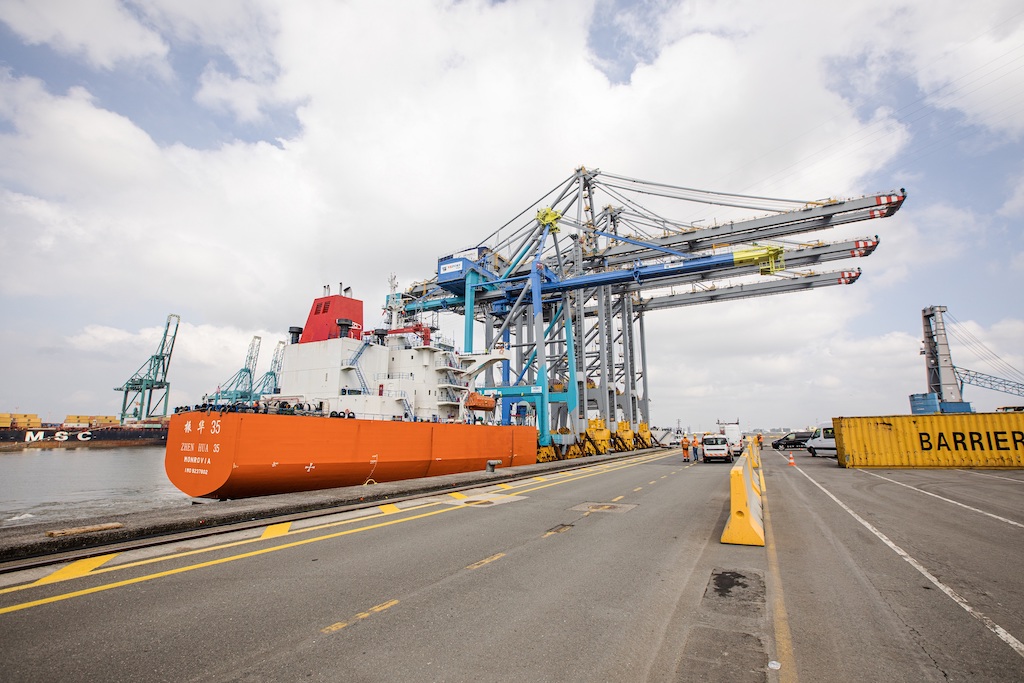 Dirk Van den Bosch, CEO of DP World Antwerp Gateway, expressed his belief in Antwerp's position as a global trade hub and gateway to Europe, and the company's commitment to strengthening the competitiveness of the port and making it the engine of the Belgian economy. He stated that the new cranes will enable the terminal to handle projected volume growth in the years ahead and consolidate its position as one of Europe's top ports.
Jef Lambregts, Expansion Project Manager, added that the terminal has already seen significant improvements since the investment program started in 2019, with the delivery of a new operational building and two automatic stacker crane modules. In addition to the three new cranes, three new automatic modules will be commissioned this year, and two more quay cranes will be added next year to bring the total to 15 ship-to-shore (STS) cranes. DP World is constantly investing in advanced equipment to increase its capacity for enhanced international trade flows.
Rolling one crane from the ship to the rail tracks on the dock side takes approximately four to six hours via a special footbridge. The unloading process is precarious and must be done in perfect conditions such as weather, visibility, wind and water level, and takes about a week. After this, the cranes will be connected to the high voltage grid, the movements will be adjusted, and the container registration system will be installed to commission the cranes by the summer.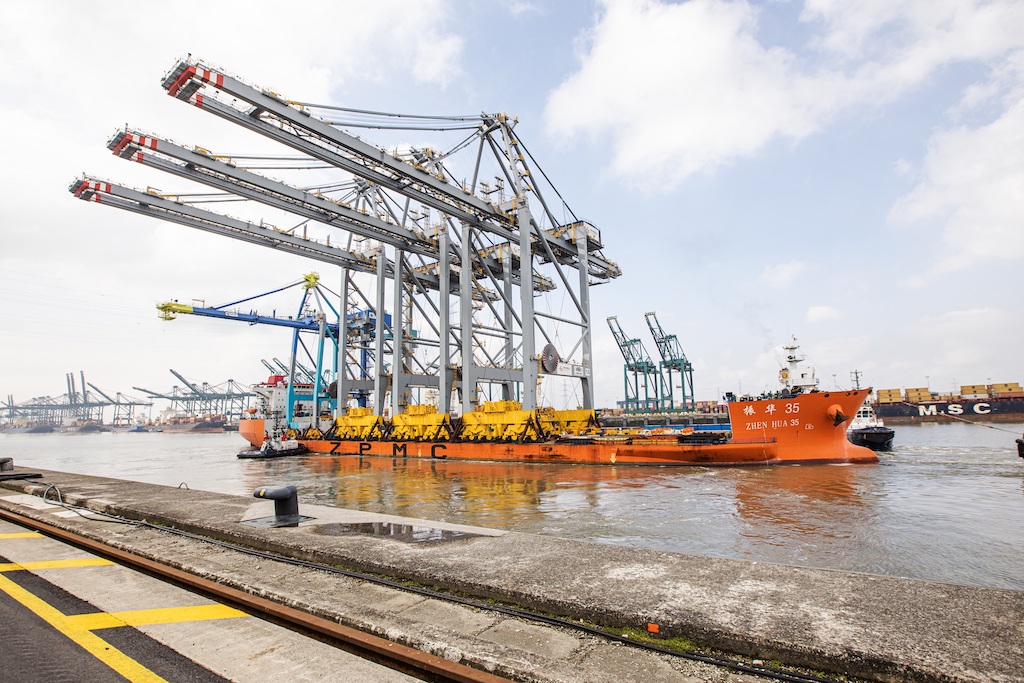 The crane park at DP World Antwerp Gateway is capable of handling the largest container ships in the world, which can transport up to 24,000 containers (TEU). The latest cranes can handle up to 26 container rows on a ship, which is one row more than the current generation of container vessels. DP World's investment in modernisation, expansion and sustainability will enable it to offer customers industry-leading efficient, resilient and sustainable solutions.
Annick De Ridder, Vice-Mayor of the City of Antwerp and President of the board of directors of Port of Antwerp-Bruges: "Port of Antwerp-Bruges is the economic engine of Flanders. That engine keeps running, thanks to the substantial investments made by companies such as DP World. These three gigantic container cranes at the Antwerp Gateway terminal nicely illustrate the growth of the terminal. At the same time, these container cranes, large as they are, also fit nicely with the world port that we are!"