PESADO Transport recently accomplished the challenging task of delivering a 218-ton gas compressor from Veracruz to the Miguel Hidalgo refinery in Tula, which is undergoing renovation as part of Mexico's energy reform program. The 430 km distance was covered by the experienced PESADO team using a 16-axle Goldhofer THP/SL heavy-duty combination.
PESADO, a heavy haulage company, has extensive experience in transporting heavy and oversized loads, particularly on challenging routes, making it the go-to option for reliable transportation of ultra-heavy loads in Mexico. The PESADO team, led by project manager Ramiro Muñoz, used a dropdeck to transport the 14.8 m long, 5.3 m wide, and 5.17 m high gas compressor through 6 toll plazas, numerous bridges, and tunnels on the way to the refinery.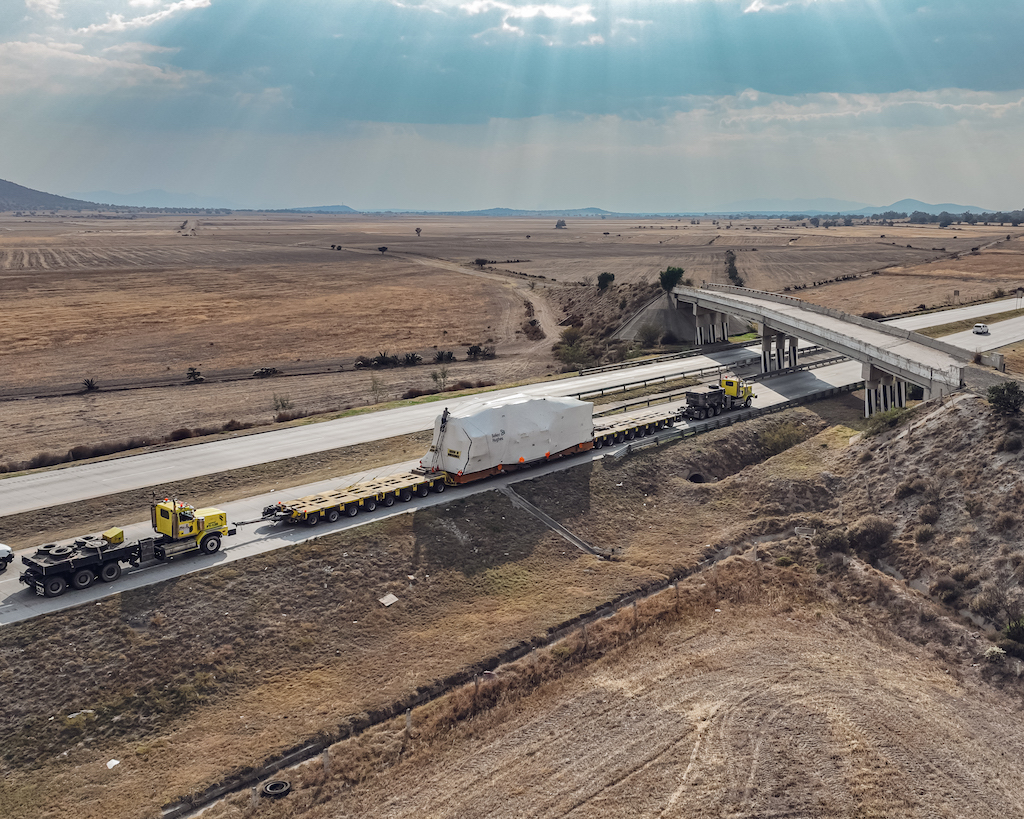 To accomplish this feat, PESADO selected a 16-axle heavy-duty module combination, including a dropdeck with a payload of up to 300 tons and deck extensions for a length of 15 m. The push-pull tractor trailer rig was operated with two Western Star 515 hp heavy-duty tractors, weighing approximately 385 tons and measuring around 65 meters in length. The convoy, with an overall width of 5.3 m and a total height of 5.6 m, had to navigate carefully through various obstacles along the Mexican roads.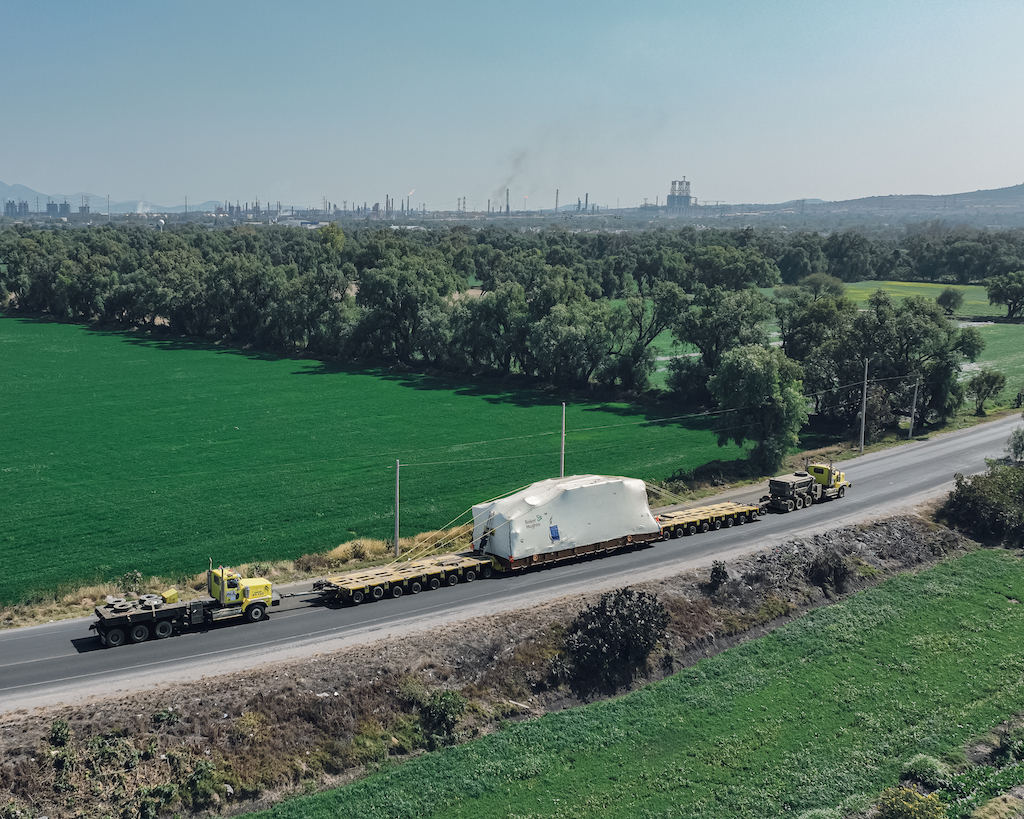 The hydraulic axle stroke on the Goldhofer heavy-duty modules provided room for maneuvering with the 5.6 m high rig weighing 385 tons, according to Miguel de la Vega, Content Creator/Visual Communicator of ESEASA group, the parent company of PESADO. The successful delivery of the gas compressor underscores the crucial role played by Goldhofer and its heavy-duty modules in the energy industry.