Mammoet has recently landed two major offshore wind projects in the United States. These projects, scheduled to begin in 2023, involve various port-related services, such as load-in, load-out, handling, and temporary storage of oversized monopiles, as well as the pre-assembly of turbines in a marshalling port in the US.
Mammoet's extensive experience in offshore wind, strong presence in the US market, and track record of supplying customized solutions and specialized equipment have played a significant role in securing these contracts. Having worked in the US for over three decades, this opportunity will further enhance Mammoet's expertise in the US Offshore Wind Market.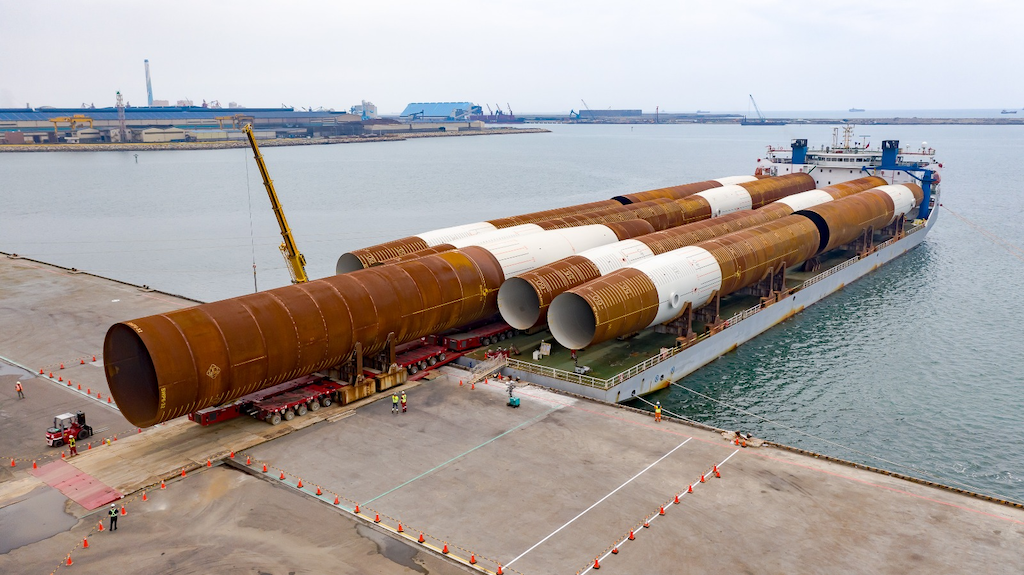 Rick Bohne, Jr., Director of Sales & Marketing for Mammoet in the USA & Mexico, expressed his excitement about the prospects of working in the offshore wind sector in the United States. He stated that Mammoet's technical expertise and local market experience will be crucial in delivering these projects successfully.
Mammoet has a long-standing presence in the US market, with over a dozen local branches and approximately 800 employees. As a leader in the industry, Mammoet is committed to investing further and developing assets to support the energy transition.
In recent years, Mammoet has provided port-related services for various offshore wind projects worldwide, including the Seagreen Offshore Wind Farm in Scotland, the Hywind Tampen floating wind farm, and the Dogger Bank Wind Farm in the United Kingdom. The company has also been contracted to provide heavy lifting and transport services for the installation of turbine components in France.
Overall, Mammoet's experience, expertise, and commitment to the energy transition make them a reliable partner in the offshore wind sector, and the company is well-positioned to make a significant contribution to the growth of this industry in the United States.