Liebherr's LR 1400 SX crawler crane has been deployed on a construction site in Atlanta, Georgia by Full Tilt Crane Services. The crane is being used to lift concrete tilt-up panels which are being produced on-site by Martin Concrete Construction, Inc., Full Tilt Crane's parent company. The LR 1400 SX was selected to meet the growing demand for lifting larger and heavier parts. With a lifting capacity of up to 400 tonnes, the LR 1400 SX was developed by Liebherr to meet the market's need for a versatile crane that can handle ever-increasing loads.
The tilt-up panels being lifted on the construction site in Atlanta are manufactured on-site, making Full Tilt Crane Services and Martin Concrete Construction a one-stop-shop for tilt-up projects. The largest panel being lifted has a height of around 34 meters, making it impossible to produce using precast methods. The advantage of producing the panels on-site is that it makes them more flexible than precast elements, giving customers greater flexibility in their designs.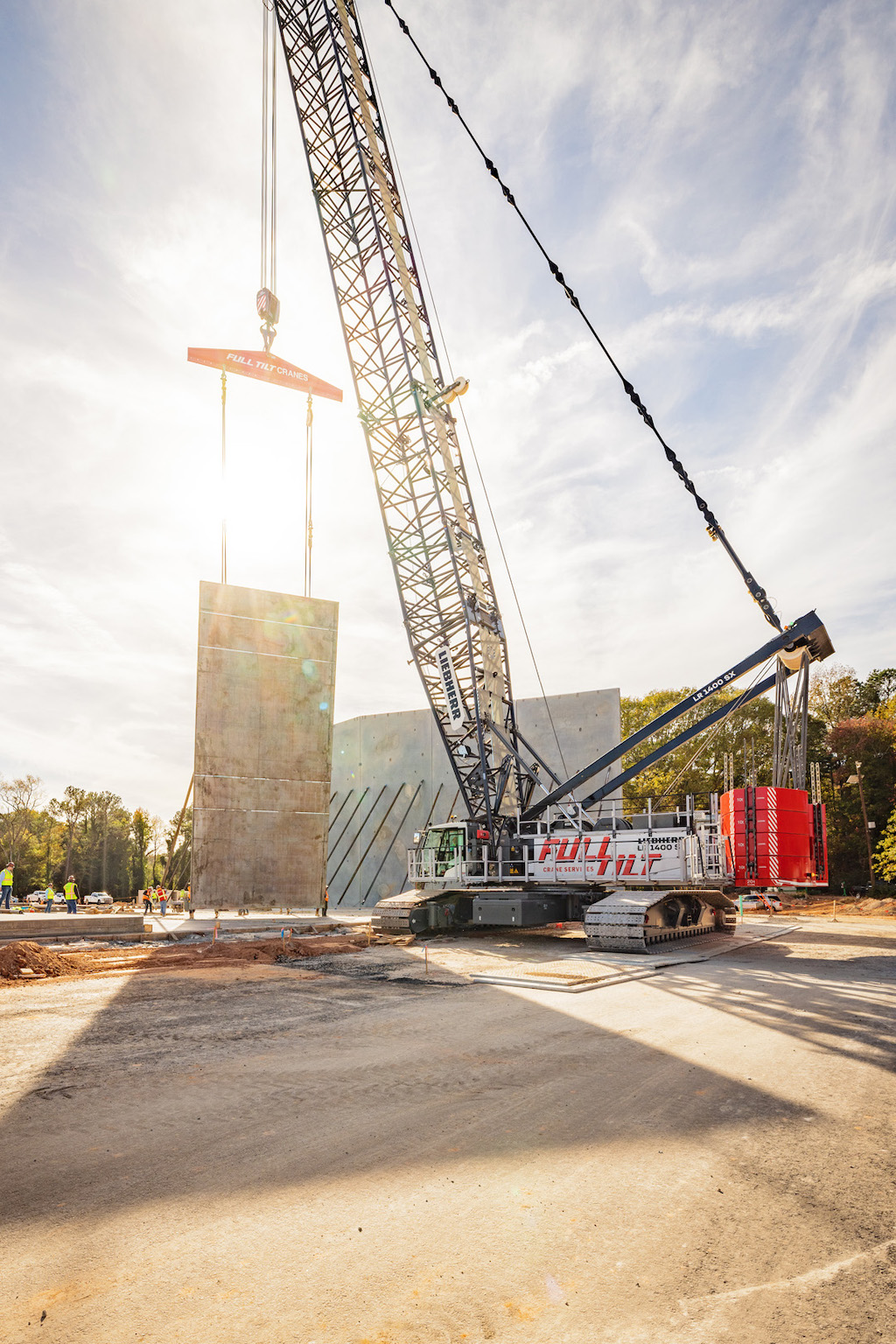 During the development of the LR 1400 SX, Liebherr focused on ensuring that it could be easily transported and set up on different job sites. With a compact transport weight of 46 tonnes, it can be easily moved between locations, making it an excellent choice for companies like Full Tilt Crane Services that frequently move from one job site to another. The self-assembly system of the crane is also an essential feature for Full Tilt Crane Services, as it allows them to fully assemble the LR 1400 SX in under 12 hours without the need for an auxiliary crane.
Liebherr has also placed a strong emphasis on safety, with features like ground pressure visualization, Gradient Travel Aid, and Boom Up-and-Down Assistant. In the meantime, Full Tilt Crane Services has ordered a second LR 1400 SX.