Wiesbauer GmbH & Co.KG has expanded its crawler crane fleet by acquiring a Liebherr LR 1700-1.0. In December, the new 700-tonne crane successfully completed its first operation in Marbach am Neckar, demonstrating its capabilities. 
"As we already have a 650-tonne and a 1,000-tonne crawler crane in our fleet, the LR 1700-1.0 is the ideal addition to the mid-range of our crawler crane portfolio," explains Marco Wilhelm, authorised signatory and head of technology at Wiesbauer. The LR 1700-1.0 was produced for the assembly of wind turbines as well as for use in infrastructure and industrial projects.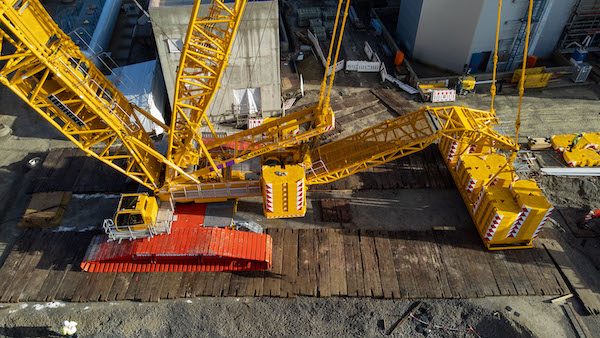 Wiesbauer deployed the new LR 1700-1.0 crane with its state-of-the-art derrick system during its initial operation. The V-frame ballasting system, which is a hydraulic foldable frame, was used to adjust the ballast radius of the crane from 13 to 21 meters. This system eliminates the need for a fixed ballast guide for large radii, providing infinite adjustability. During the construction of an electrical power plant in Marbach am Neckar, the LR 1700-1.0 lifted a 230-tonne transformer off a ship.
In late December, Wiesbauer placed an order for additional cranes from Liebherr, consisting of two LTM 1070-4.2s, two LTM 1090-4.2s, two LTF 1060-4.1s, one LTM 1300-6.3, and one LTM 1650-8.1. This investment is intended to revitalize Wiesbauer's fleet and, in certain instances, increase its capacity. "Through these new purchases and when making our purchasing decision, we placed great emphasis on the fact that all the counterweight plates on the smaller cranes and the booms on the larger cranes can be easily and quickly dismantled in order to achieve lighter driving conditions for the cranes, as the topic of vehicle weight, axle load and driving permits is becoming increasingly controversial throughout Germany," explains the Wiesbauer team.
After the unexpected and sorrowful passing of Thomas Wiesbauer in April of the previous year, the Wiesbauer family business is now jointly led by its third and fourth generations. Sissy and Florian Wiesbauer, fourth-generation family members, have taken charge of the operational management and collaborate closely with Sabine and Jochen Wiesbauer. Wiesbauer GmbH & Co.KG, situated in southern Germany, is a significant provider of crane and heavy haulage logistics services with approximately 90 cranes and a workforce of 180.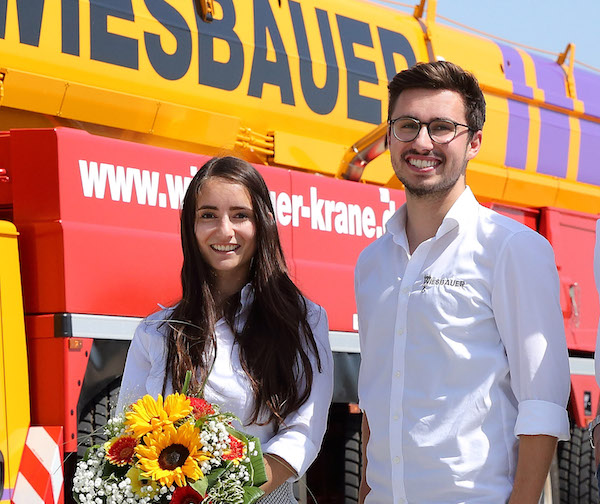 Florian Wiesbauer: "We already initiated the handover to the new generation two years ago. However, the death of our father has accelerated our repositioning. We are glad that, as a strong crane family, our team can master the current challenges." Florian has already been working on the operational side of the business for five years. Sissy moved to Wiesbauer in July after gaining experience externally as a manager at another company. The great-grandchildren of the company founder Franz Wiesbauer want to provide new impetus and focus first and foremost on the topics of sustainability and digitalisation. "We aim to counteract the shortage of skilled workers through modern approaches. We are also analysing our product range and will make necessary adjustments. We are open to new ideas," says Sissy Wiesbauer.