Liebherr Container Cranes Ltd. has been commissioned by the Baltic Hub, formerly DCT Gdansk, to retrofit a hybrid green energy storage solution on one of its Liebherr Rubber Tyred Gantry Cranes (RTGs) at the port. The terminal has a fleet of 18 Liebherr RTGs, and the initial purchase will enable the Baltic Hub to assess the technology with a view to further retrofitting its fleet of RTGs with the system.
The retrofitting process involves adding a Liduro energy storage system and exchanging the existing 13L genset with a smaller 8L genset. This will enable the RTG to operate at the same speed and productivity, while reducing operating costs and delivering substantial environmental benefits, including a reduction in emissions and carbon footprint.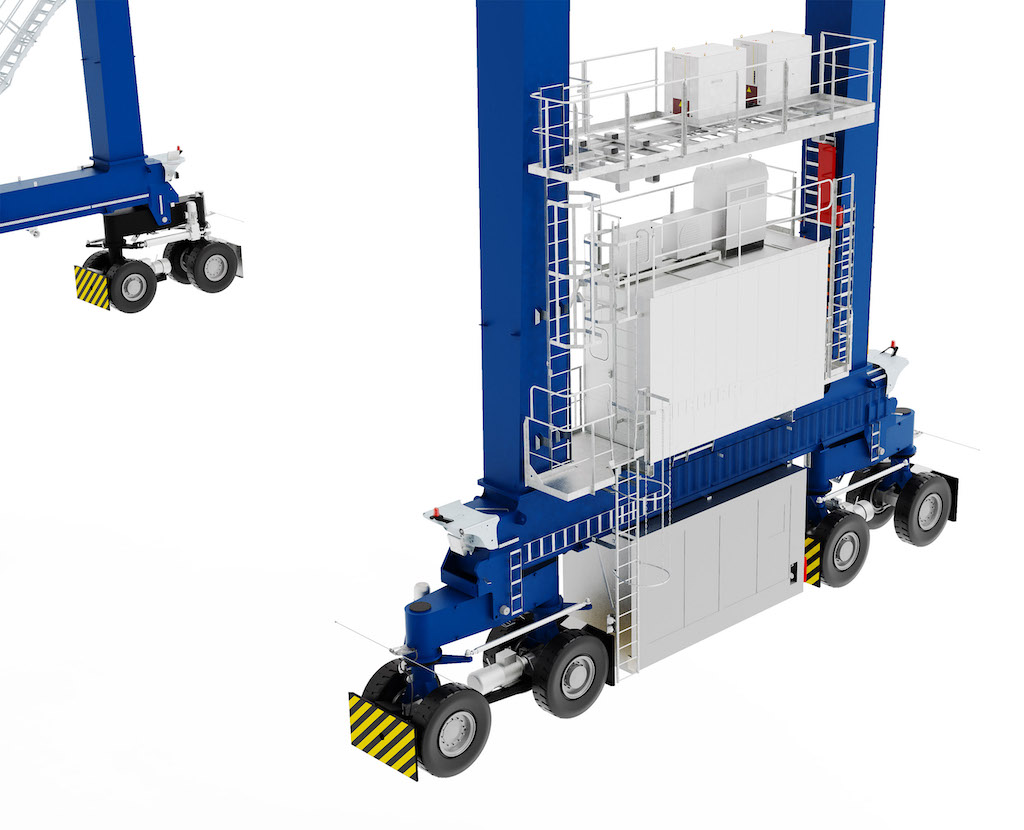 According to Oran Kane, Head of Department for Upgrades and Modifications at Liebherr's Container Cranes, the retrofitting of the Liduro energy storage system was a natural choice for the Baltic Hub. The company is working to minimise its impact on the environment, reducing its carbon footprint, and the green energy solution they have chosen makes a significant reduction in the amount of energy consumed and the amount of emissions released. The return on investment is also clear, with the retrofit paying for itself in the short term.
The Liduro LES 200 is at the heart of the system, which is a capacitor system developed by Liebherr-Electronics and Drives GmbH. The system captures and stores energy generated during hoist lowering and braking that would otherwise be wasted. The stored energy is then deployed during the hoisting cycle to reduce the overall demand on the genset, allowing for a reduction in fuel consumption and emissions.
Dual-layer capacitors are capable of rapidly charging and discharging many times without a drop in performance, making them an ideal solution for applications requiring high power and short-duration energy storage, such as container handling. By utilising this innovative technology, the RTG crane will have access to reliable, high-power energy during peak demand periods. The system is modular, and depending on the operational requirements of the port, single or multiple units may be installed to a single RTG.
The Liduro energy storage system is available on new Liebherr RTGs or can be retrofitted to existing Liebherr RTGs through Liebherr's specialist retrofit and upgrade teams, Liebherr Transform.