Palfinger has announced that it will be opening a new regional headquarters in Schaumburg, Illinois, in the second quarter of 2023. The move is part of its plan to become the leading provider of innovative, integrated lifting solutions for its North American customers, and to achieve clear market leadership in the lifting industry. 
The company will also be exhibiting at this year's CONEXPO-CON/AGG in Las Vegas, showcasing its latest range of products and solutions, from truck-mounted forklifts to bucket trucks and digital solutions, to support the modernization of infrastructure in the region. Palfinger's presence in North America is already impressive, with a sales and service network of over 1,000 partners, a mobile fleet of over 100 service vehicles, 4 manufacturing sites, and 13 locations that offer custom-built solutions.
To further expand its North American footprint, Palfinger is creating additional jobs at the new location with an integrated demonstration and training center. The rebuilt management team around Ismael Daneluz, Vice President of Sales & Service Region North and Latin America, has been strengthened by five more managers in the areas of Operations, HR, Procurement, Finance, Research and Development, and will guide and drive the organization forward.
With its Vision & Strategy 2030 and based on the two pillars "Go for Solutions" and "Go Digital," Palfinger is developing into a provider of integrated complete solutions combining physical and digital applications to offer its customers hardware and software from a single source as well as highly connected, individually configured products. In doing so, the company is creating an offering geared towards the North American market that significantly increases functionality and added value.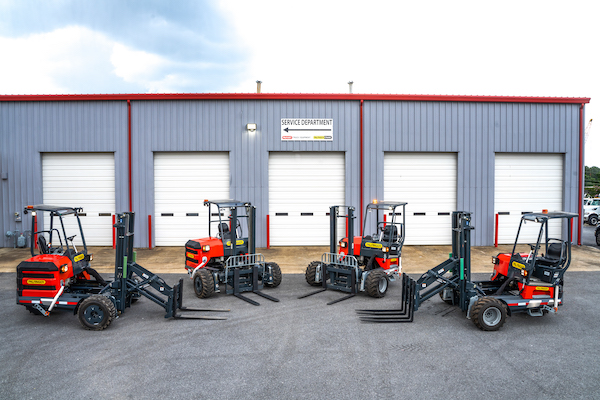 At CONEXPO-CON/AGG, Palfinger is presenting the latest generation of FHS truck-mounted forklifts, purpose-built to handle the specific applications and needs of the North American market. The new series of Truck-Mounted Forklifts (TMF) has been developed with the needs of customers and partners in mind. The FHS series forklifts in the 5,500-pound capacity class are available in four configurations: STANDARD, STANDARD REACH, 4-WAY, and 4-WAY REACH, with ten- or twelve-foot masts.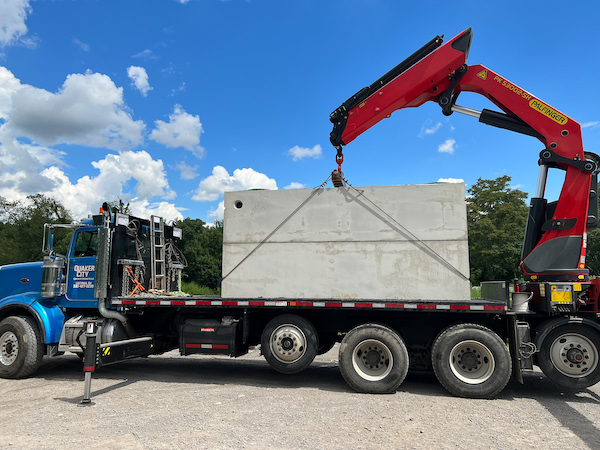 Palfinger will also be presenting some of the most durable knuckle boom cranes in the industry at CONEXPO-CON/AGG. With a comprehensive range of models that covers the entire spectrum of working capacities, customers will find the right cranes for every application. The innovations range from the latest generation of truck-mounted forklifts to bucket trucks, digital solutions, and many more, all aimed at providing intelligent solutions that support the modernization of infrastructure in North America.