Palfinger is expanding its German footprint with the construction of a new location in Poing near Munich. "We are combining several functions – a large showroom, efficient service workshops that meet all requirements and modern offices – in an eye-catching new building and offer all services integrated into one location," explains Gerhard Sturm, Senior Vice President Global Sales & Service, Palfinger AG.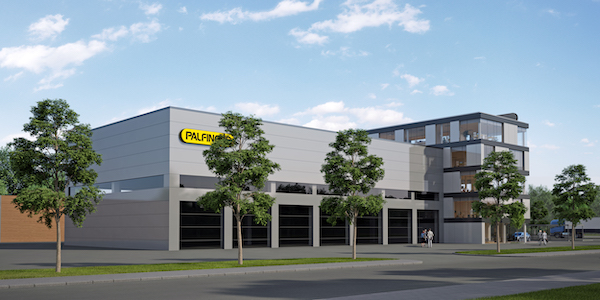 Located near the freeway and S-Bahn rail network as well as the international airport, Palfinger has purchased almost 12,000 square meters of undeveloped land for its flagship store. During the first phase of construction, offices and a workshop for service and bodywork will be built by 2025. In a second construction phase, this complex can be significantly expanded. "For anyone travelling via the airport, Munich-Poing is the fastest way to 'drop by' at Palfinger to get to know the highlights of our product portfolio," says Thomas Nußbaumer, Managing Director, Palfinger GmbH Germany.
Thank to the tradition of cooperation between university, non-university and industrial research in Germany, Palfinger has additional opportunities to expand its research and development partnerships. "Our flagship store in Munich represents the Palfinger spirit in a unique way and is an essential hub in our worldwide network of more than 5,000 locations," says Sturm.