The concept of trucks being able to charge while driving through an overhead contact line may become a reality in the future. Currently, a research project is underway in Frankfurt, Germany, with DSV, one of the leading transport and logistics companies, participating to test and establish an eHighway that could allow fully electric long-distance road freight.
Just imagine, an electrified highway spanning across Europe, enabling long-distance electric trucks to charge on the go and making it a viable freight mode. This project aligns with DSV's long-term goals to reduce carbon emissions, and the company is actively involved in supplying data for the ELISA eHighway project.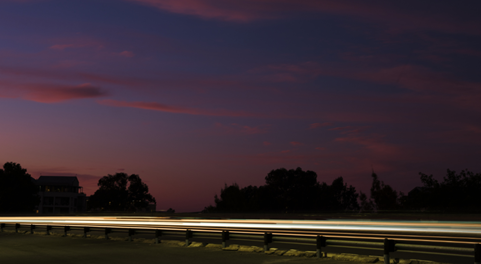 DSV's participation in this initiative is one of many efforts the company has undertaken to support innovation projects critical to the green transition. Long-distance electric road freight is an example of the type of new technology that will play a pivotal role in helping DSV achieve its 2030 objective to decrease indirect emissions by 30% and ultimately reach net-zero emissions by 2050.
Electric vehicles will be central to the industry's transition towards sustainability. Nevertheless, there are significant obstacles to overcome before long-distance electric trucks become a widespread reality.
"Without the right levels of infrastructure, there is a danger that charging stations will be the Suez Canal of road transportation and the cause of significant delays and congestion for electric vehicles. If the eHighway is established and expanded across Europe, it would create new possibilities when it comes to introducing long-distance electric trucks and offer lower-emission services without any delays for our customers. As a leading company in the industry, we see it as our responsibility to contribute to the early stages of the development of new technologies such as the eHighway," says Søren Schmidt, CEO, DSV Road.
The ELISA eHighway project is a collaborative effort among various partners to establish an electric highway that facilitates on-the-go charging of electric vehicles, eliminating charging downtime and ultimately enabling the transition to electric long-distance trucks. Trucks equipped with roof sensors detect an overhead contact line above the vehicle, connecting to the line through a pantograph, and charging while in motion.
DSV is participating in the project, collaborating with researchers from the Institute of Transport Planning and Traffic Engineering at the Technical University of Darmstadt, who are collecting and analyzing data to scientifically evaluate the eHighway's development.
A DSV driver, subcontracted for the project, has been using the 10-kilometer test track in Frankfurt since February, soon to be extended to 17 kilometers, transporting customer goods to and from Frankfurt Airport. Through a data logger in the truck, researchers collect data on over 150 parameters such as battery charging state and fuel rate. Additionally, weekly evaluation interviews are conducted with the driver.
By supplying research data, DSV seeks to bridge the gap between industry and academia, supporting the project's development and contributing to a sustainable transportation future.
"We are excited to provide daily data from actual operations, which can help in the development of the eHighway. The ELISA eHighway project is a great example of collaboration in and between the industry and academia, which will be absolutely critical as we work towards a sustainable solution to the biggest challenge of our time," says Søren Schmidt.
Eva Kaßens-Noor, professor at the Technical University of Darmstadt, agrees that collaborating across academia and the industry is important:
"The benefits of a collaboration between academia and the industry are the synergies between both: new research-driven innovations can infuse the development of novel technologies. Thus, we jointly advise policy makers through a cutting-edge, collaborative and interdisciplinary approach to transform our traffic system towards sustainable and climate-resilient systems," she says.
Alongside the test track in Frankfurt, which DSV is presently evaluating, the ELISA eHighway project comprises test tracks in the German cities of Stuttgart and Lübeck. The project's current phase is set to continue until the end of 2024. Partners of the project are seeking funding for a possible next phase, which would enable further eHighway development.