AAL Shipping has begun constructing its first 'Super B-Class' heavy lift multipurpose vessel, the 'AAL Limassol', at the CSSC Huangpu Wenchong Shipyard in Guangzhou, China. The ceremony, held on March 1st, included a traditional steel cutting ritual.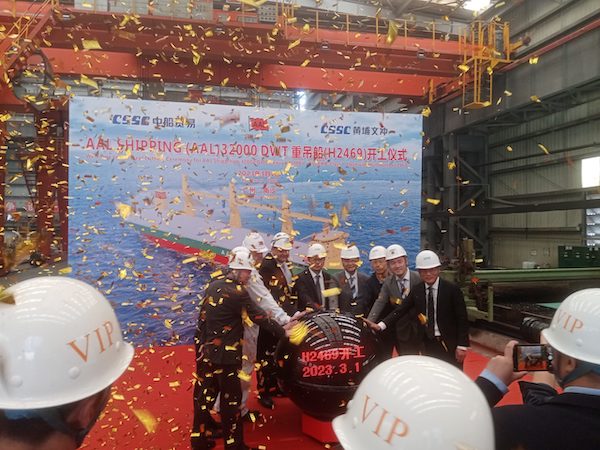 The 'AAL Limassol' is the first of six 32,000 dwt Super B-Class vessels on order, set to start launching in Q1 2024. General Manager of AAL China, Jack Zhou, represented the company at the event, accompanied by Rangel Vassilev, Project Manager of Columbia Shipmanagement (CSM), whose naval architects collaborated with AAL on the vessel's design.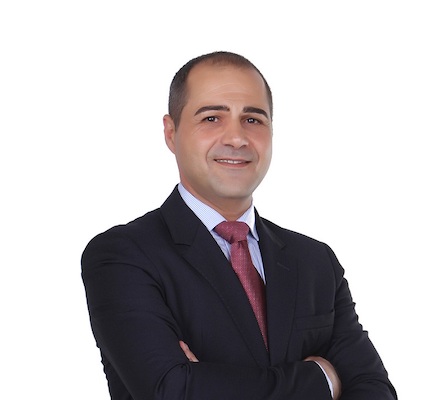 "AAL's Super B-Class vessels were designed by our engineers to be the most advanced MPVs in the water, leveraging AAL's nearly 30 years' expertise in handling heavy lift, breakbulk, and dry bulk cargo," said Kyriacos Panayides, Chief Executive Officer (CEO), AAL Shipping. "Work has now begun to bring our dual-fuel Super B-Class concept to reality, and we are looking forward to leading the way in efficient, sustainable shipping solutions, while setting new standards in cargo safety and intake."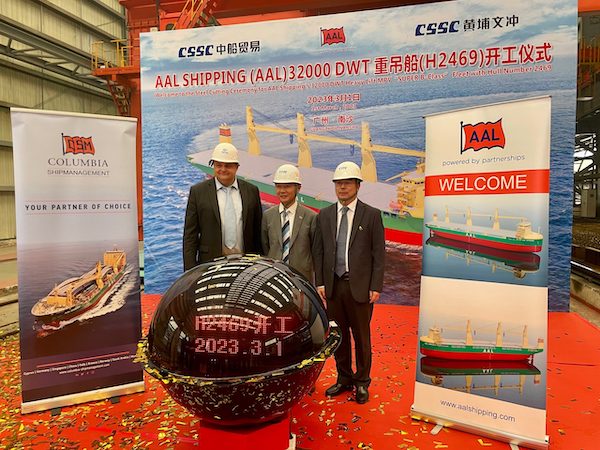 AAL's Super B-Class vessels are breaking new ground in MPV ship design by incorporating superior cargo handling technologies and prioritizing seafarer wellbeing. These mega-size vessels measure 179.9 meters in length, with a beam of 30 meters, a depth of 15.5 meters, and a low ballast draft of 6.5 meters. They can carry up to 80,000 freight-tonnes of breakbulk cargo and offer 4,500 square meters of clear cargo loading space on the weather deck, along with extendable pontoons on the starboard side.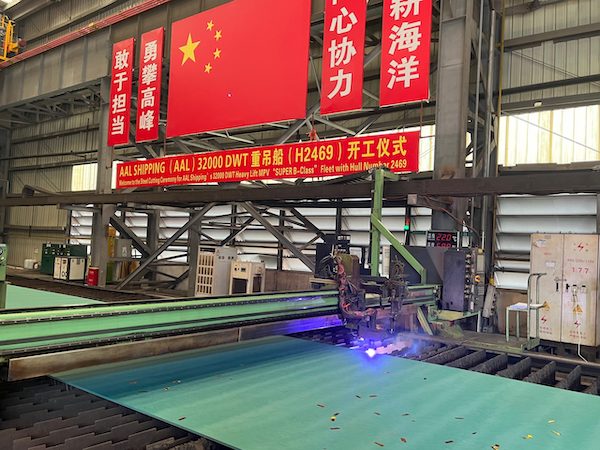 Three port-mounted heavy lift cranes, with a lifting capacity of 350 tonnes each, support cargo loading to optimize stowage space and time. The vessels will be dual fuel compatible and methanol ready, equipped with 7,380-kilowatt main engines, and will meet all forthcoming International Maritime Organization regulations on sustainability.