Atlas Air took delivery of a Boeing 747-8 Freighter. This aircraft is the third of four new Boeing 747-8 Freighters Atlas Air ordered in January 2021 and is the first of two 747-8Fs Atlas Air will operate for its customer Kuehne+Nagel under a long-term agreement. 
Yngve Ruud, Member of the Management Board of Kuehne+Nagel, responsible for Air Logistics, said: "It is a very special moment for us to see Kuehne+Nagel 747-8F 'Inspire.' taking off. Together with the very last 747-8F that we named 'Empower.', these aircraft will support our customers with reliable and flexible solutions globally, continuing the legacy of the most incredible aviation programs in history. We are delighted to celebrate this with our partners Atlas Air and Boeing and looking forward to seeing our aircraft connecting the world."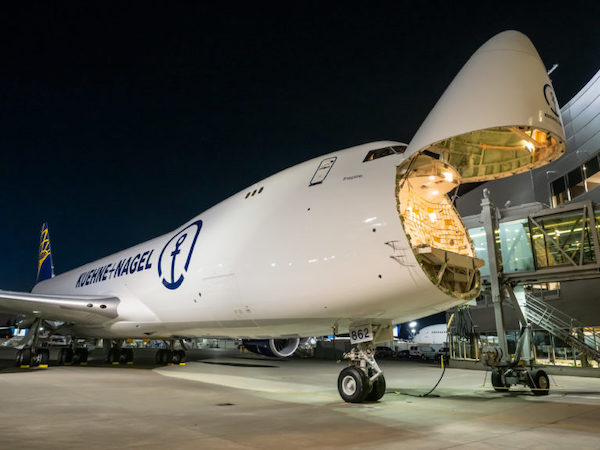 Atlas' investment in these new aircraft underscores their ongoing commitment to environmental stewardship through the reduction of noise, aircraft emissions and resource consumption. With its advanced design and engines, the 747-8F offers a 16% improvement in fuel use and CO2 emissions per tonne and a 30% smaller noise footprint compared to the previous generation of aircraft.