Van Oord's offshore installation vessel Aeolus has achieved a milestone by installing the first of 12 turbines at the South Fork offshore wind farm, marking a significant step for New York's inaugural offshore wind project. Selected by the Ørsted and Eversource joint venture, Van Oord is responsible for the transport and installation of the wind turbine generators (WTGs) for the 132 MW wind farm located 35 miles east of Montauk Point.
The South Fork wind farm is integral to New York's commitment to clean energy and climate goals, generating enough renewable energy to power 70,000 homes. The offshore installation vessel Aeolus, equipped with an upgraded crane featuring a new 133m long boom, is capable of installing the latest generation of turbines for offshore wind projects.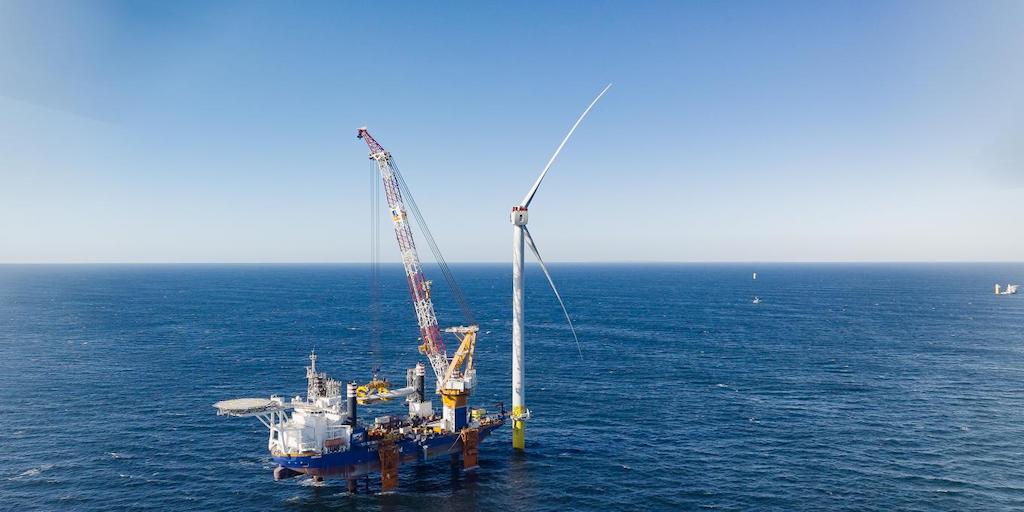 The installation process at South Fork Wind will be supported by a fleet of American vessels, including barges, tugs, and other support vessels. Partnering with Crowley, a prominent player in the US maritime industry, Van Oord will utilize Crowley's US-flagged barge, Ocean Class tug, and Alert Class ship assist tug to transport the WTGs from State Pier in New London, Connecticut, to the offshore project site. Crowley, a maritime union employer, will engage members of the Seafarers International Union to support the project.
The project aligns with the National Offshore Wind Agreement, a pioneering project labor agreement between Ørsted, Eversource, and North America's Building Trades Unions. New York union workers will contribute to the wind turbine installation, emphasizing collaboration with local companies and stakeholders as Van Oord continues to work towards the successful delivery of this crucial project.