Kyutai, the first European private-initiative laboratory dedicated to open research in artificial intelligence (AI), marked its official launch at Station F in Paris. The event was attended by the lab's scientific team and its three co-founders, namely Xavier Niel, Rodolphe Saadé, and Eric Schmidt.
Kyutai's Mission: Advancing Open Research in AI
Kyutai, positioned as an AI open-science lab, is a non-profit organization with a mission to address the fundamental challenges of modern AI. Focused on developing large multimodal models incorporating text, sound, images, and more, Kyutai aims to invent new algorithms that enhance the capacities, reliability, and efficiency of these models. Leveraging the computing power provided by Scaleway, an iliad Group subsidiary, Kyutai utilizes Europe's highest-performance supercomputer for AI applications.
The lab is resolutely committed to democratizing AI and positioning itself as a leader in AI open science. Kyutai's ambition extends beyond scientific advancements; it aims to share its progress with the global AI ecosystem, including the scientific community, developers, businesses, society at large, and democratic decision-makers.
Furthermore, Kyutai is dedicated to nurturing future AI experts by offering internships to Master's program students and providing guidance to PhD students and postdocs.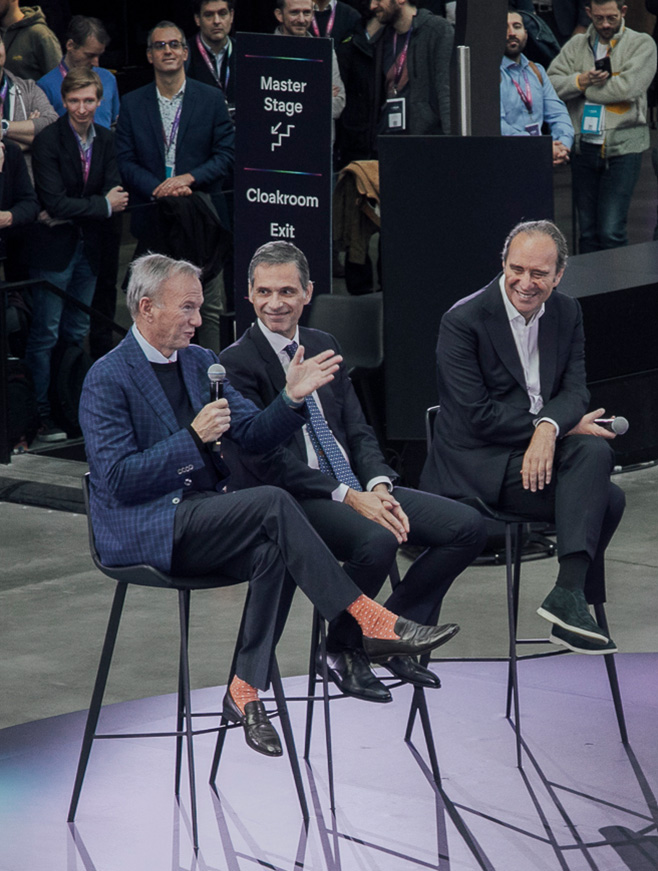 A Private, Non-Profit Initiative
Jointly founded by the iliad Group, the CMA CGM Group, and Schmidt Futures, Kyutai has received substantial initial funding. Both the iliad Group and the CMA CGM Group contributed €100 million each to support the research laboratory. Schmidt Futures has also joined as a co-founder, emphasizing a shared commitment to the project. With nearly €300 million already invested, Kyutai is actively seeking additional private investors to contribute to its long-term financing, inviting entities to join in supporting the non-profit organization.
Exceptional Scientific Team in Paris
Kyutai has assembled a stellar team of researchers with outstanding academic and business backgrounds, operating from its offices in Paris. The team includes: Alexandre Défossez, specializing in applied mathematics for machine learning; Edouard Grave, research scientist with expertise in large language models and natural language processing; Hervé Jégou, noted for contributions to computer vision and compressed-domain search algorithms; Laurent Mazaré, experienced in applied mathematics, cryptography, and machine learning; Patrick Pérez, a seasoned professional with over thirty years of experience in computer vision and machine learning and Neil Zeghidour, former researcher at Google DeepMind specializing in generative audio.
Scientific Committee Featuring Renowned Researchers
Kyutai's Scientific Committee comprises three internationally recognized AI specialists: Yejin Choi, a South Korean scientist specializing in natural language processing and computer vision; Yann LeCun, a French researcher and pioneer of deep learning, Chief AI Scientist at Meta and Bernhard Schölkopf, a German researcher known for his work in machine learning.
Quotes from Kyutai Founders: A Shared Vision for AI Innovation
Xavier Niel, Chairman and Founder of the iliad Group: "Europe's got everything it takes to win the AI race. By creating an AI open research lab here in Paris, we're stepping up the pace even further. Kyutai will give us ultra high-performing, reliable AI models, which the entire European AI ecosystem will be able to benefit from."
Rodolphe Saadé, President and CEO of the CMA CGM Group: "Through this new investment in artificial intelligence, I would like the younger generation to benefit from all the opportunities that this technology has to offer. Joining forces is the best way to prepare for the future."
Patrick Pérez, CEO of Kyutai: "We're embarking on an extraordinary adventure with the launch of Kyutai! It's an adventure of cutting-edge artificial intelligence with open research available to everyone. We're looking forward to sharing with the community the first results of our open research."
Kyutai's emergence is a significant milestone in Europe's AI landscape, promising breakthroughs in open research and collaborative innovation.