The Global Gate, a colossal art exhibition spanning 2,000 square meters, has graced the city's port, captivating visitors with its innovative design. Comprising 37 sea containers arranged in the iconic shape of the Brandenburg Gate, this temporary attraction offers artists a unique platform to showcase their works in a public setting.
Art curator Marcus Schäfer orchestrated the Global Gate as a means to break free from traditional gallery confines. Following exhibitions in Dubai and Frankfurt, the installation made a notable stop in Hamburg, featuring a collection of paintings by renowned German comedian and artist Otto Waalkes under the theme "Hello Hamburg! – Hallo Otto!"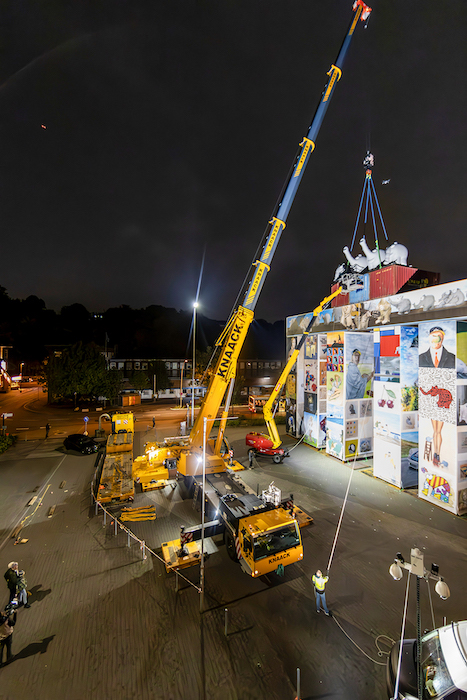 The impressive assembly, including a quadriga of four "Ottifants" (cartoon elephants designed by Otto Waalkes), was expertly stacked and secured by the Liebherr LTM 1230-5.1 mobile crane from Knaack Krane. The challenging construction, executed in just four days, faced obstacles such as proximity to water, uneven ground, and strong winds at the Cruise Center Altona location.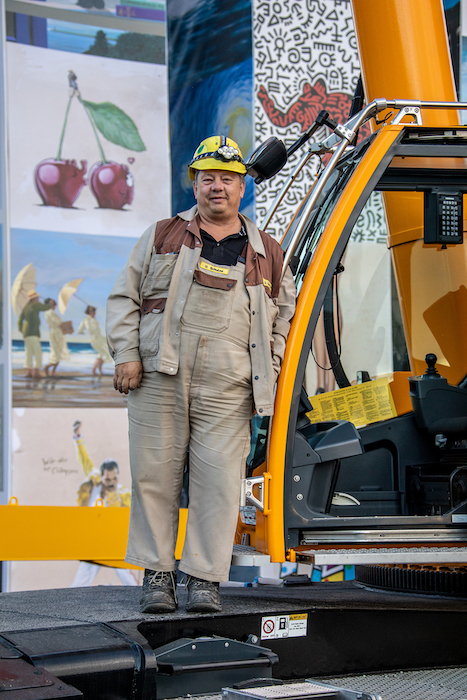 To ensure stability, each 3.9-tonne container was filled with sand and ballasted to 15 tonnes, with additional support structures featuring water tanks to withstand potential storm surges. Meticulously stacked and bolted together, the containers were then clad with an aluminum frame spanning 980 meters. Otto Waalkes' artworks adorn banners attached to this frame.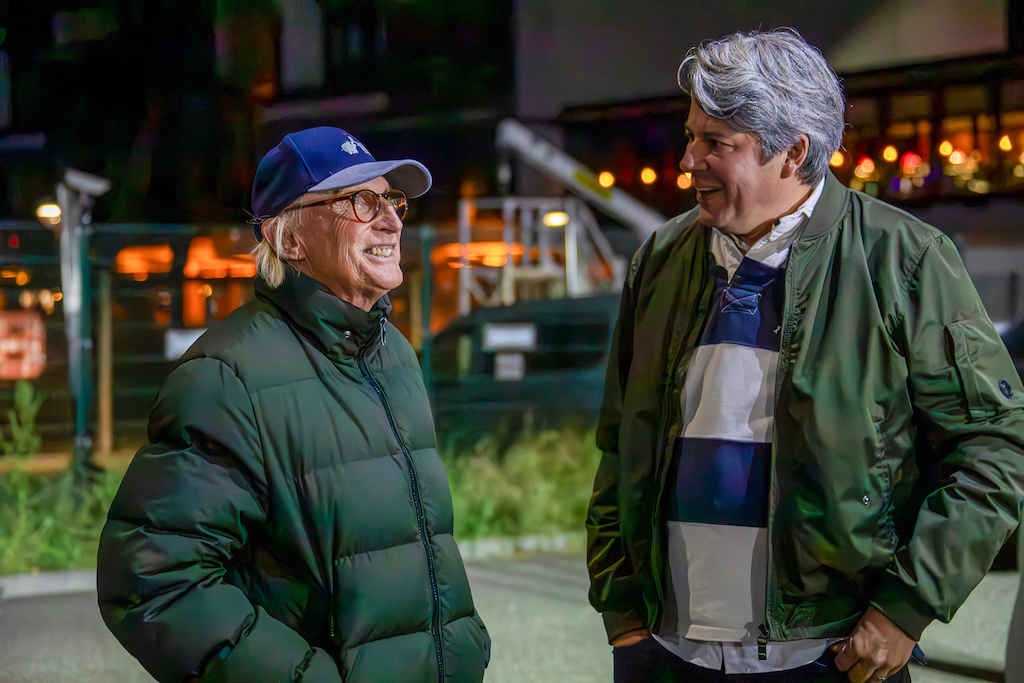 The entire spectacle will be open to the public until mid-November 2023. The Liebherr LTM 1230-5.1 mobile crane, in operation for just four weeks, proved instrumental in bringing this extraordinary mobile work of art to life, marking a notable addition to Knaack Krane's fleet.