Scania West Africa, TotalEnergies Marketing Côte d'Ivoire, ANADER, and LA SIR have inaugurated a biodiesel pilot in Abidjan, Côte d'Ivoire's capital, to significantly reduce emissions from public transport and create local jobs through biofuel production. The pilot marks a milestone in Scania's collaborative efforts with partners, authorities, and customers to facilitate the shift to sustainable transport.
Utilizing sustainably produced biofuels from waste, the pilot aims to lower carbon emissions by up to 80%, providing a rapid and efficient solution for African countries' public transport systems. Recent studies highlight the crucial role of biofuels in decarbonizing heavy-duty transport, making them essential for both new and existing fleets.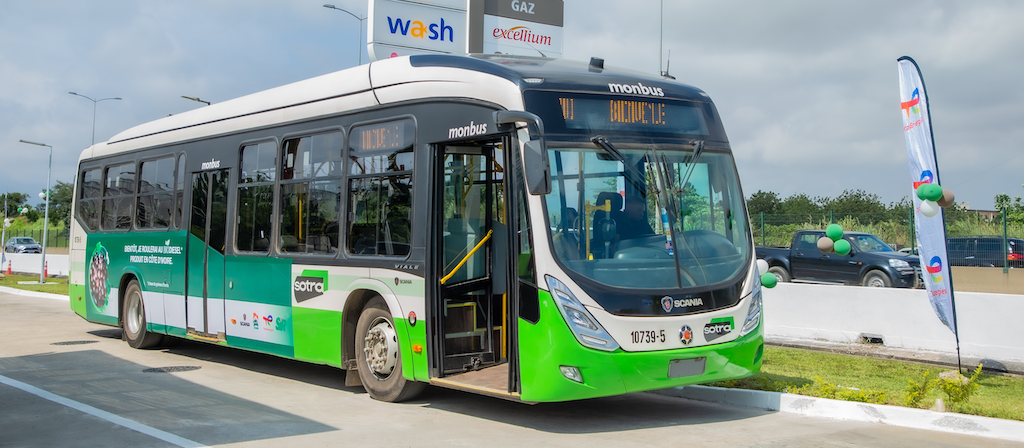 Scania's collaboration with ANADER, a public agency supporting rural development in Côte d'Ivoire since 2017, focuses on producing local biofuels from abundant resources such as cocoa, rubber, and agricultural waste. In July 2022, an agreement was signed with TotalEnergies to develop a pilot project producing 3,500 liters of FAME biodiesel from rubber seeds, tested for 30 days in a Scania bus operated by the local Abidjan transport company, SOTRA.
As part of its Sustainable Transport Project with the Côte d'Ivoire Ministry of Transport, Scania delivered 400 biodiesel-compatible standard buses and 50 biogas-compatible articulated buses to SOTRA over the past year.
The project's second phase involves constructing a new bus depot and a Bus Rapid Transit corridor, enhancing public transport services in Abidjan with fast, reliable, and comfortable options. This integrated approach aims to generate local employment, extra income, and significantly reduce carbon footprint and air pollution.