Allelys recently completed the transport of a 13.7m x 2.94m x 3.62m, 20-ton Talgo railcar from Barrow Hill Railway Roundhouse in Chesterfield to the Global Centre of Rail Excellence in Onllwyn. Using a bespoke 5 axle Goldhofer rail trailer, the in-house engineering team devised a tandem crane lift solution due to the railcar's complex design.
Jamie Woodland, Commercial Manager at Allelys, explained that instead of the usual ramp and winch technique, a tandem crane lift was employed for the loading process. Allelys managed all aspects of the lift internally, from designing the lifting solution to creating detailed plans, method statements, and risk assessments. The team utilized 100-ton and 200-ton mobile cranes, along with appropriate lifting equipment, to securely load the railcar onto the trailer.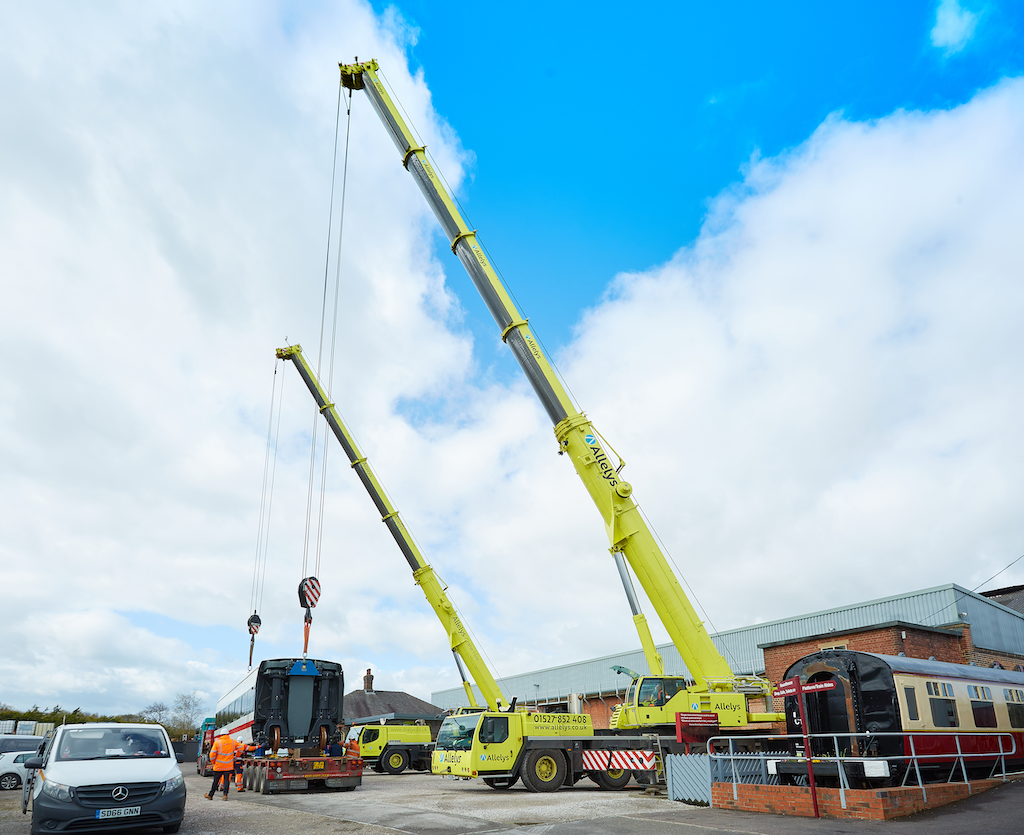 After successful loading, the railcar, on the 5 axle rail trailer and tractor unit, navigated a challenging route, including tight corners and difficult pinch points, to reach the Global Centre of Rail Excellence in Onllwyn, South Wales. Upon arrival, the cargo was safely offloaded through a second tandem crane lift operation.