Steil Kranarbeiten GmbH & Co KG, located in Homburg, Saarland, has successfully kept the Schlossberg Hotel open during construction by utilizing a Liebherr LTM 1150-5.3 mobile crane. This specific crane's compact design made it the perfect choice, as no other mobile crane in its load class could match its size and capabilities. Ensuring access for hotel guests, suppliers, and emergency vehicles was crucial throughout the project.
The challenge for Steil Kranarbeiten was the need for a 65-meter radius, an underground tunnel system, and limited space. The task involved lifting significant materials over the hotel building to construct a 220-square-meter terrace. The presence of 17th-century tunnels beneath the site ruled out positioning the mobile crane close to the construction area.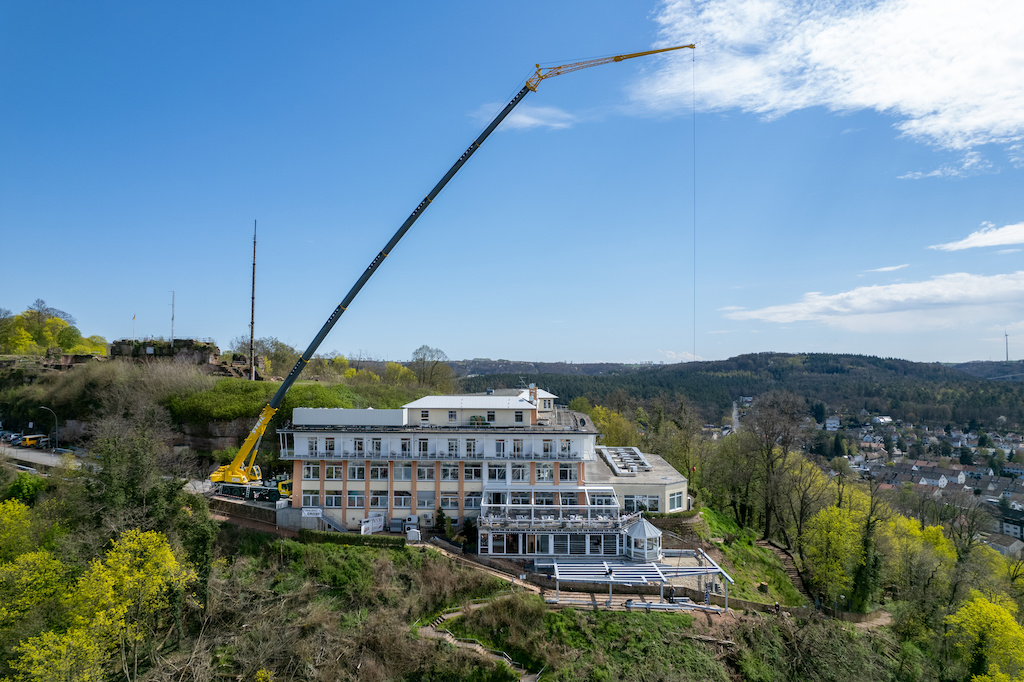 Frank Nicklas, head of Steil's Saarwellingen branch, had meticulously planned the project and selected the LTM 1150-5.3 from their extensive crane fleet. This yellow-painted fleet comprises around 120 cranes, including mobile, crawler, and special cranes. Nicklas recognized that the LTM 1150-5.3 was the ideal choice due to its large radius and the space it would leave for hotel operations and deliveries.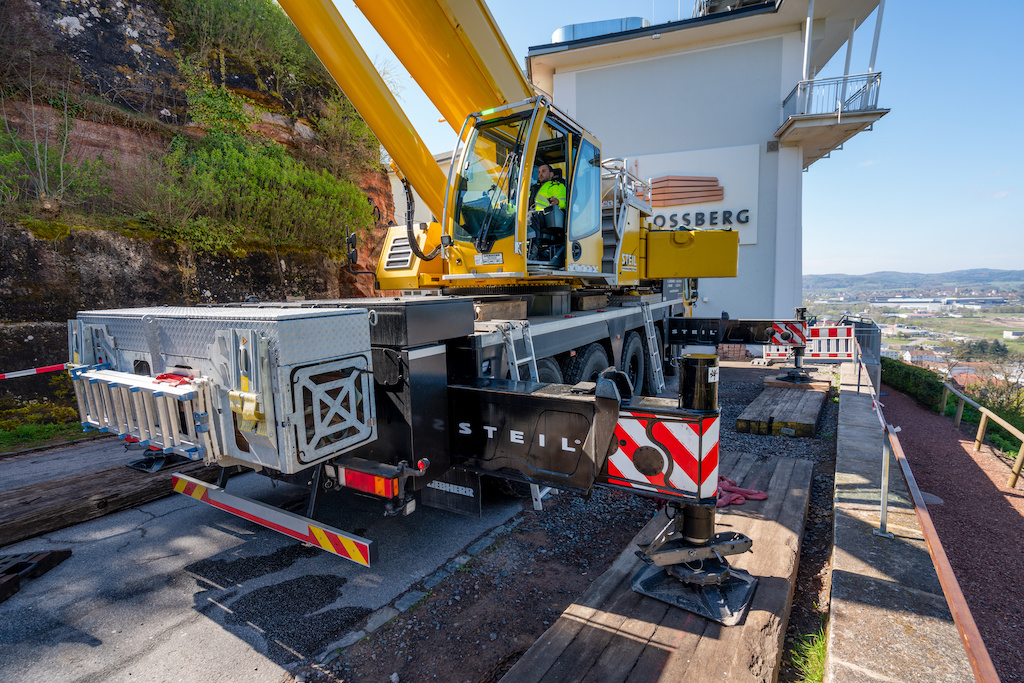 With the help of the LTM 1150-5.3 and its innovative VarioBase system, the team completed approximately 150 lifts over two weeks. The crane's precision was vital, as it handled suspended construction elements, including one-tonne steel girders.
The success of this project has prompted Steil Kranarbeiten to acquire another LTM 1150-5.3, ensuring they have the right machine for future jobs. This crane will be stationed at their Saarwellingen branch, further enhancing their capabilities. Steil Kranarbeiten, with 250 employees and locations in Rhineland-Palatinate, Saarland, and Luxembourg, continues to demonstrate its expertise in crane and heavy-load operations.