In the mountainous Haute-Savoie region of France, Gil & Fils Levage has been a trusted partner of Palfinger for over two decades. Founded in 2000 by Gilles Sonnerat, the company operates throughout France, specializing in challenging lifting, transport, and handling tasks, primarily for the construction industry. Their expertise includes tasks like assembling rapid set-up cranes, handling glazing and sandwich panels with vacuum lifting devices, working with SPAs and frames, and lifting LGVs and LCVs. To accomplish these intricate operations, they rely on the performance of Palfinger cranes.
Three out of every four truck cranes in their fleet are already equipped with Palfinger cranes, and their latest addition, a Scania 8×4 double drive fitted with a Palfinger PK 165.002 TEC 7, provides even more power and reach. This enduring partnership spans over 20 years of trust, outreach, and outstanding performance.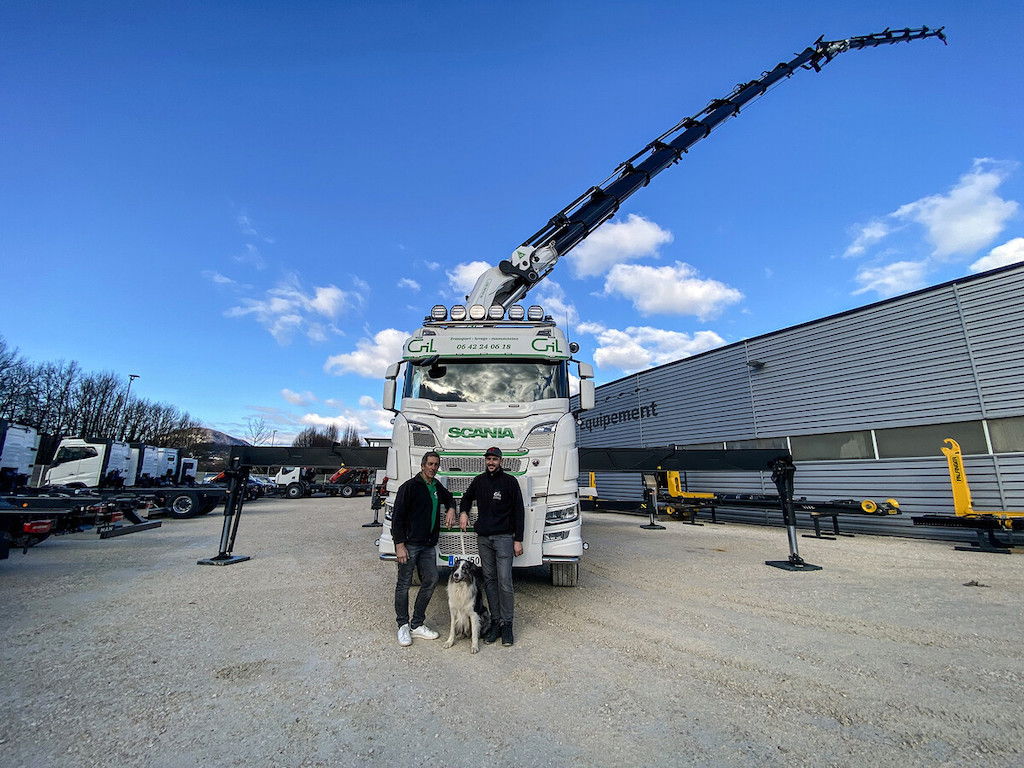 Gil & Fils Levage's journey with Palfinger began with a MAN 4×4 equipped with a Palfinger PK 21.502, which is still operational two decades later. Its compact size makes it invaluable for construction sites with limited access. In 2016, they expanded their fleet with a PK 78002-SH, known for its large capacity and fly jib, enhancing their capabilities for heavy loads and extended reaches. The new PK 165.002 TEC 7 complements the PK 78002-SH with even greater outreach and power, addressing the growing demands of customers requiring extended reach and performance.
The Palfinger PK 165.002 TEC 7 crane boasts nine hydraulic extensions, a fly jib, and the option to add two manual extensions, reaching an impressive 42 meters. It offers exceptional lifting capacities, including up to 32 tons, with 11.5 tons for the jib and 1550 kg at a height of 34 meters. This crane allows them to excel in situations where other equipment would be limited.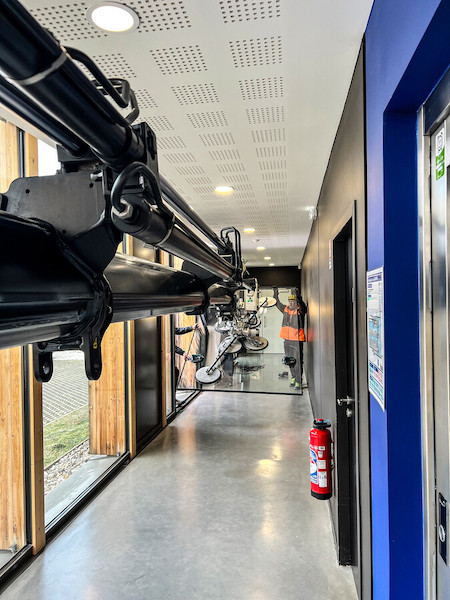 Like all cranes in the TEC range, it is equipped with advanced Palfinger assistance systems that simplify operations. These systems provide crucial information, such as total reach, extended distance, boom angles, and weight, all accessible through a user-friendly radio control. Stabilizing the machine is made easier, and the HPSC-Plus Load System adjusts the capacity based on the truck's load.
To complement the crane's performance, the truck's body has been designed to meet the company's specific challenges. It is weight-optimized and features front stabilizers for 360-degree stability, along with ample storage compartments. The entire truck, combined with the high-quality Palfinger P-profile loader crane, presents a sleek and functional appearance.