The energy generation sector is undergoing significant transformations, including the abandonment of nuclear power generation. One notable development is the transformation of the North Sea off the coast of Germany into "Europe's green power plant." Nine countries have come together with plans to install 120 Gigawatts of offshore wind power by the end of 2030. Furthermore, there is an ambitious goal of achieving an offshore wind power capacity of 300 GW by the end of 2050.
Cometto plays a crucial supporting role in this ambitious project. The construction of two offshore wind farms, namely "Gode Wind 03" with a capacity of 242 Megawatts and "Borkum Riffgrund 03" with a capacity of 900 Megawatts, exemplifies Cometto's involvement. These wind farms are expected to go online in spring 2025, according to Joachim Kolb, Sales Manager of Cometto.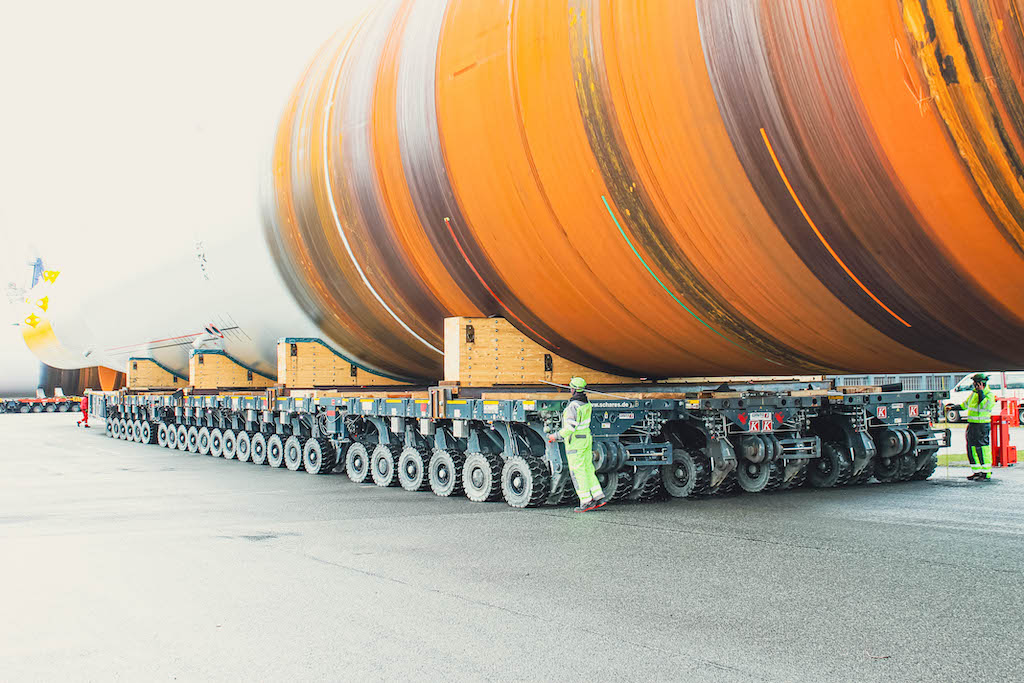 Cometto's vehicles are equipped with offshore elements to facilitate the transportation of components for the wind power project. For instance, Steelwind of Nordenham in North Germany uses 72 Cometto SPMT axle-lines and three power pack units, each with an output of 368 Kilowatts, for the load-out of monopiles. Similarly, Bladt Industries A/S in Munkebo, Denmark relies on a fleet of self-propelled Cometto transport vehicles to ensure the smooth production process of monopiles. This fleet consists of various Cometto vehicles, including two compact 2-axle Eco1000s and two 10-axle ETL industrial transporters.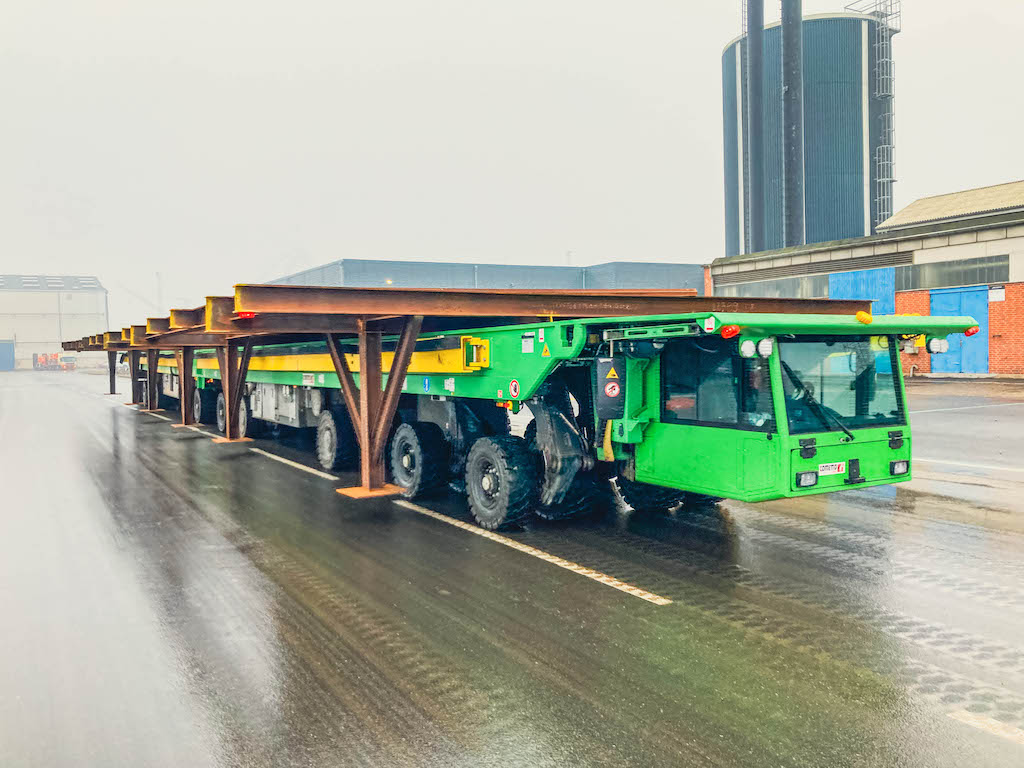 The transportation of monopiles involves loading them onto barges at both production locations. These barges are then towed to Eemshaven in the Netherlands, where Cometto's involvement continues. At the offshore base terminal of BOW Terminal, 76 Cometto SPMT axle-lines, operated by Q3 Heavy Lifting, are employed for unloading the monopiles, which can weigh up to 2,100 tons. Vincent de Wilde, CEO of Q3 Heavy Lifting, praises Cometto's self-propelled vehicles for their role in this logistical feat. The hydraulically adjustable load securing system enables them to swiftly and safely transport the monopiles from the barge to the shore, all within the limited window provided by the tides.
Once the installation of the wind power plants begins, Q3 Heavy Lifting utilizes Cometto's SPMT combination to transport the monopiles from storage to the quay. From there, an offshore installation ship picks up the monopiles using its onboard crane. Vincent de Wilde emphasizes that projects of this magnitude would be inconceivable and impossible without the transport technology provided by Cometto.