AGL Egypt has announced the completion of a monumental cargo delivery to one of its valued Egyptian clients' sites. The operation involved the meticulous transportation of a cargo, measuring an impressive 39 meters in length and weighing a staggering 170 tons, to the client's specialized site in the oil and gas industry.
Under the leadership of Osama Sedawy, General Manager of AGL Egypt, the teams showcased their expertise by successfully delivering this high-value cargo, which demanded delicate handling while adhering to the most stringent safety standards.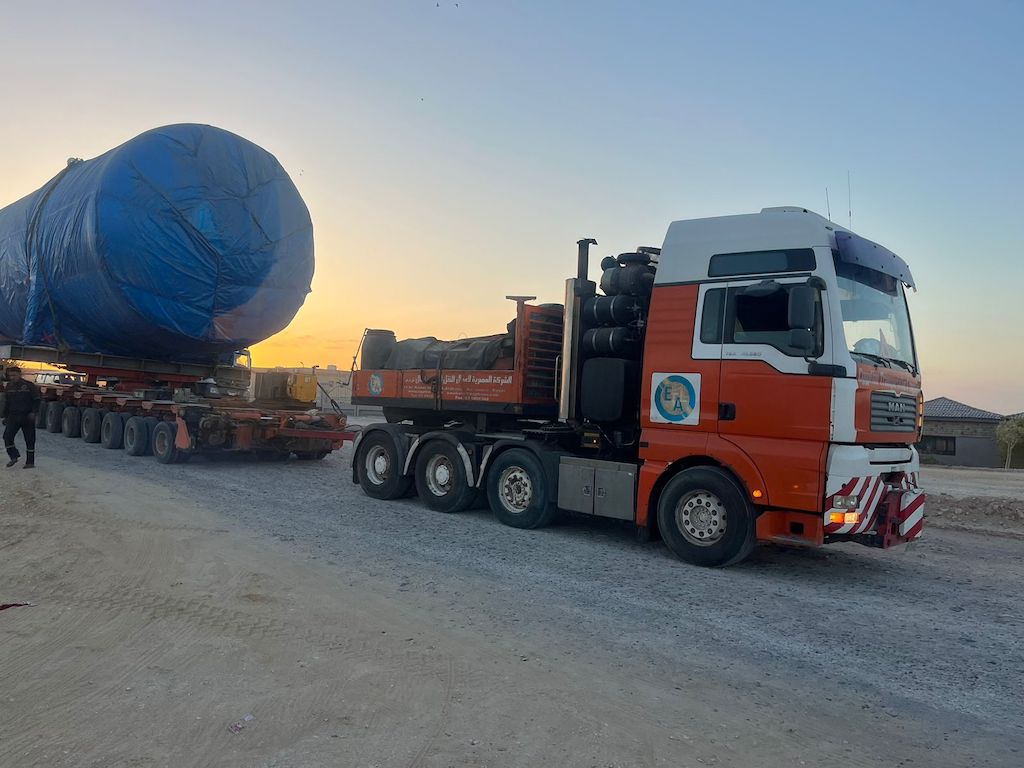 In the year 2022, AGL Egypt accomplished the delivery of more than 13,000 tons of equipment, surpassing weight limits of 140 tons and lengths of 35 meters, from the port of ADABYIA to various client sites. These significant shipments posed considerable challenges due to the poor road conditions in the region, with nearly 40% of the roadways being unpaved.
"We are extremely proud of the achievement of our team in Egypt, who successfully delivered this massive cargo to our client's site in Egypt. We firmly believe that our commitment to customer satisfaction, sustainable and inclusive growth, digitization, and the development of local talent is the key to our success," stated Jason Reynard, Regional Director of AGL.