Europe Automotive Holding (EAH), a Czech industrial assembly and moving services provider, recently used the Enerpac SL200 hydraulic gantry to move a 12-tonne furnace between two manufacturing plants in the Czech Republic and Slovakia. Due to height and space constraints, the furnace needed to be transported on its side, while ensuring the internal parts remained in place during the move. The gantry was used to lift and turn the furnace in a single controlled movement before lowering it onto a transport chassis. The gantry's easy disassembly and transport capabilities allowed for rapid deployment and quick unloading and installation at the new production facility in Slovakia.
EAH also used the SL200 gantry to lay and load 6-8 tonne baler machines, saving time and making their lifting services more competitive. According to Josef Bureš, the CEO of EAH, the ease of deploying the gantry in the cramped conditions of a busy factory, as well as its low dead weight, are significant advantages that make their services more attractive to customers.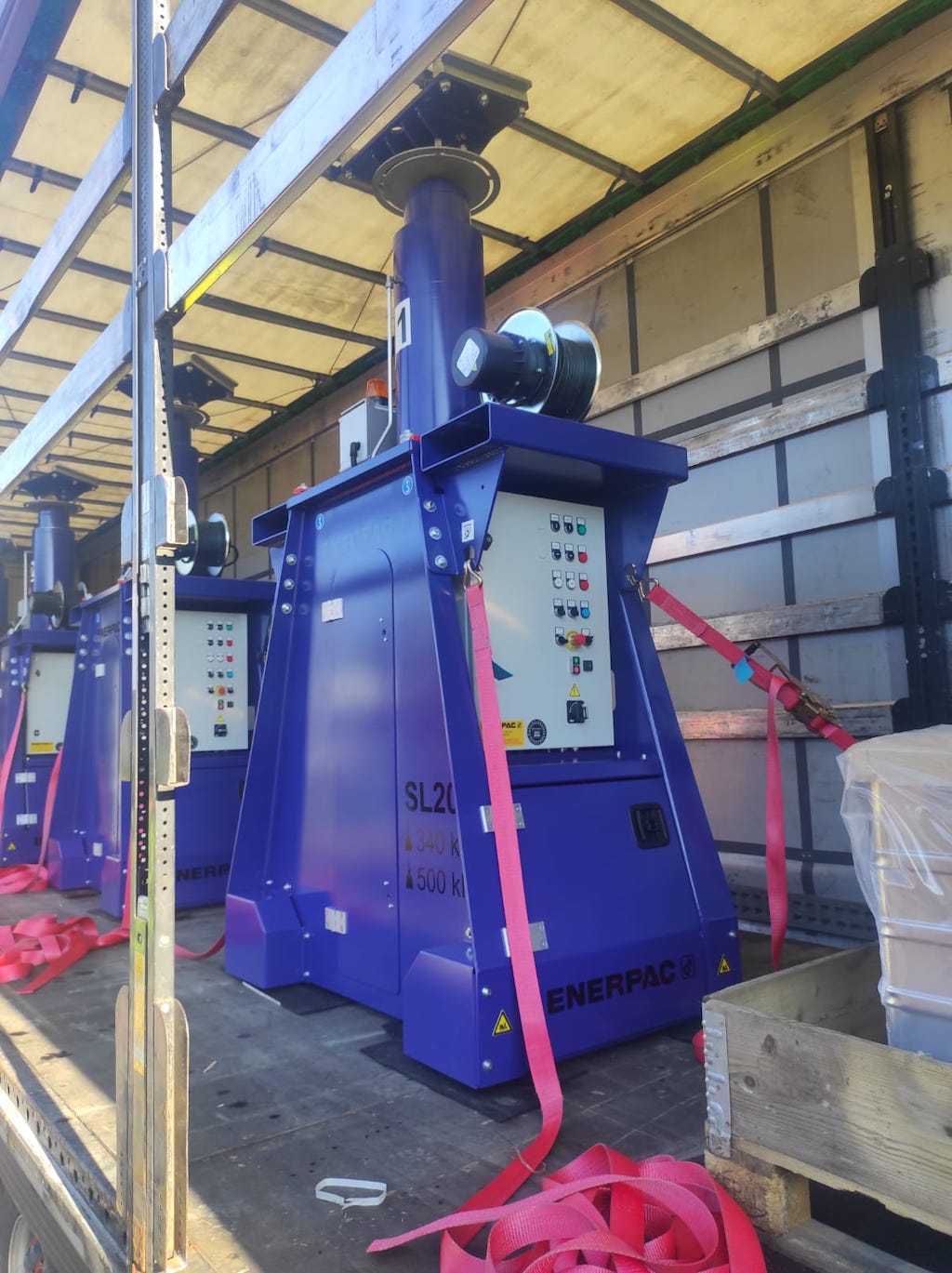 The Enerpac SL200 Super Lift Gantry is designed for lifting applications up to 2000 kN. Each leg of the 2200 kg gantry has a retracted height of 2730 mm and an extended height of 6700 mm. The gantry comes standard with Enerpac Intellilift wireless controls, which provides users with a safe and reliable way to operate the gantry. Additionally, each leg of the gantry has self-contained hydraulics, eliminating trip hazards by removing the need to connect hoses and simplifying equipment set-up.