TII Kamag, a subsidiary of the TII Group and an expert in industrial and yard logistics vehicles, has partnered with Toyota Material Handling Danmark to strengthen its sales and service activities for yard logistics vehicles in Denmark. Toyota Material Handling Danmark, Denmark's largest provider of forklift trucks, will be responsible for the sale and rental of TII Kamag's range of yard logistics vehicles, including the Kamag PrecisionTractor (PT) terminal tractor and the Kamag PrecisionMover (PM) swap body transporter. The two companies aim to expand their customer base and sales of vehicles in the Scandinavian country and participate in the growth of yard logistics, which is driven by the increase in e-commerce and the need for efficient and reliable yard logistics solutions.
As a result of the cooperation, TII Kamag customers will have a competent and reliable contact person for sales and service available in their immediate vicinity, in addition to direct sales support from the company headquarters in Ulm. Toyota Material Handling Danmark has four branch offices and two service stations in Denmark, and there are also 155 service vehicles to provide on-site service to customers. The cooperation guarantees a comprehensive service network throughout Denmark.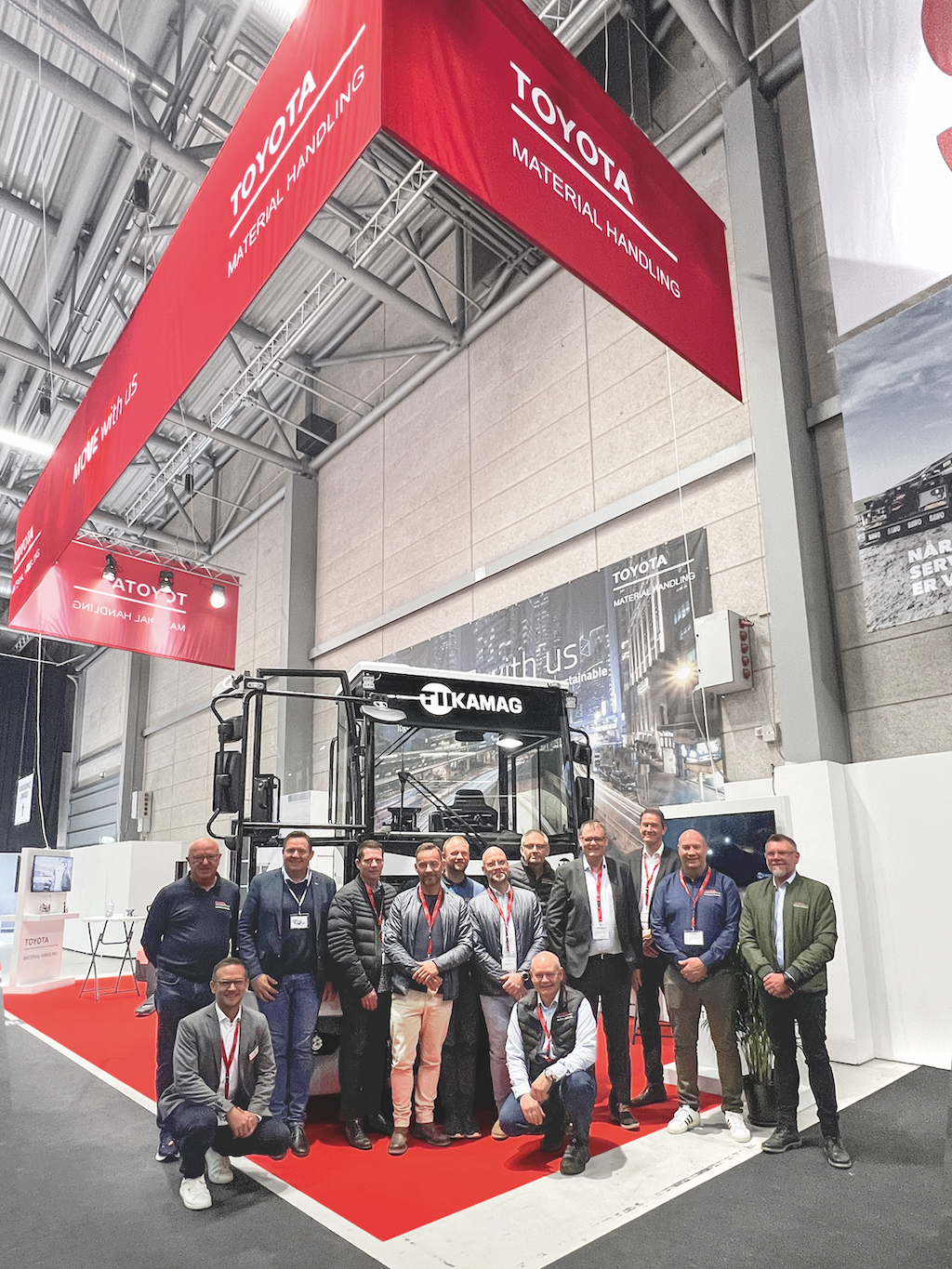 Toyota Material Handling Danmark, with its special know-how in maintaining industrial vehicles, has been present on the Danish market for 50 years and currently has a workforce of 300 employees, as well as having a turnover of more than 700 million Danish crowns, which is around 94 million euros. The comprehensive range of services also includes the 24/7 supply of Danish TII Kamag customers with high-quality spare parts, with all essential spare parts delivered to the customer within 24 hours. Customers can access the full range of spare parts through the TII online web shop, Click4Parts, and receive their spare parts by the following day if an order is placed by 2 pm.
At the Transport 2023 trade fair in Herning, Denmark, TII showcased its PrecisionTractor prime mover. The KAMAG PT is a terminal tractor that has been specially designed for ensuring the precise and fast moving of semi-trailers and container chassis and has sets standards regarding performance, safety and ergonomics. The Kamag PT greatly reduces trailer moving times and increases efficiency in yard operations due to its high degree of manoeuvrability. The Kamag PrecisionMover swap body transporter and Kamag PrecisionTractor prime mover respectively provide reliable and economical transport solutions that are designed for handling tough continuous use and the demanding requirements found in yard operations. All logistics service providers working in the courier, express and postal service sectors, retail, wholesale and mail order businesses as well as manufacturing companies and commercial vehicle rental companies who depend on fast and efficient processes in their logistics yards can benefit from these transport solutions.