The Port of Trelleborg, situated on the southern coast of Sweden, has recently acquired a Konecranes intermodal reach stacker in March 2023 for handling trailers and containers at their intermodal terminal. The new lift truck has replaced the older unit, which had reached the end of its useful life.
Trelleborg is the second busiest Swedish core port in terms of throughput tonnage and the largest railway port on the Baltic Sea. It is also regarded as the most sustainable port in the region. The Port of Trelleborg uses two intermodal reach stackers to provide eco-efficient intermodal services between ship and rail, enabling them to provide fast and reliable services.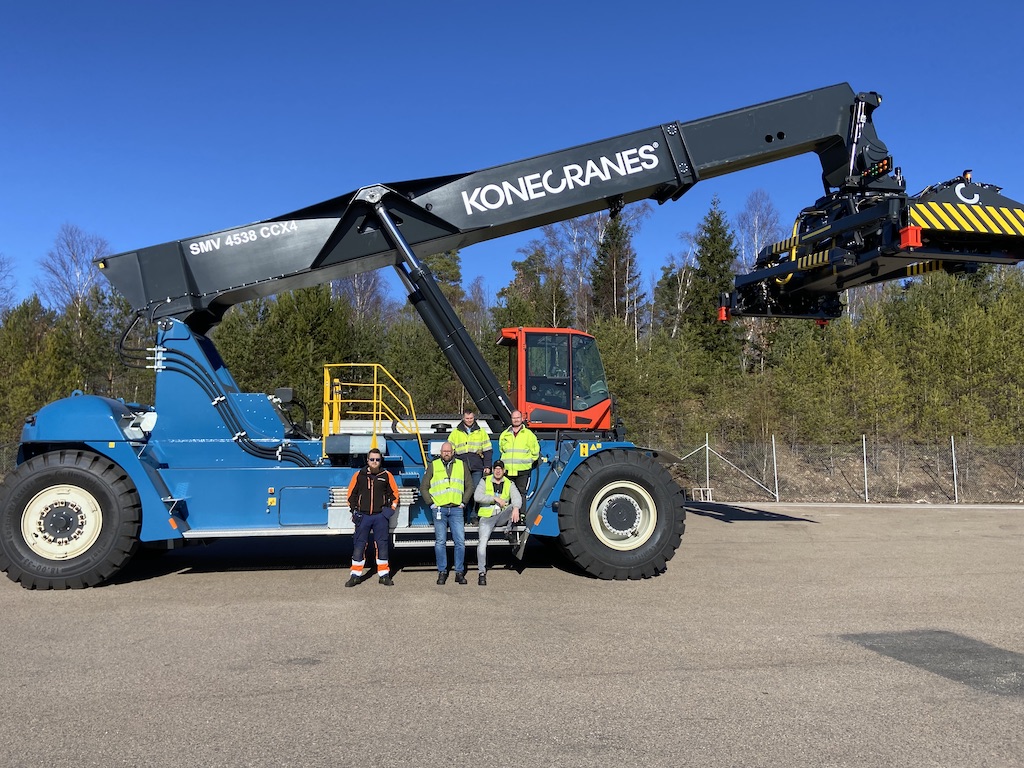 The Port Operations Manager, Thomas Ter-Borch, stated that the intermodal traffic has been growing significantly in recent years, and it is crucial for them to maintain their position as a leading intermodal hub. The Port of Trelleborg is pleased with Konecranes equipment and confident that the new Konecranes reach stacker will assist them in delivering the highest levels of sustainable productivity to their customers.
According to Daniel Sjöstrand, the Sales Support Manager of Lift Trucks at Konecranes, the fact that the Port of Trelleborg opted for a Konecranes reach stacker highlights the quality of their products and the exceptional service and business relationship offered by their long-term local distributor, N.C. Nielsen.
The Konecranes SMV 4538 CCX4 is the new reach stacker that the Port of Trelleborg acquired. This robust lifting machine can safely stack up to 45 tons in the first row and up to four containers high. Despite having a long wheelbase of 7,500mm for extra stability, it is highly maneuverable, and a special combi spreader can handle fully laden containers from the top and trailers from the bottom across multiple tracks. The truck is equipped with a spacious, ergonomic OPTIMA cabin with user-friendly controls and excellent visibility. It runs on HVO100 renewable diesel and meets the emission requirements of an EU Stage V engine. The truck's performance can be monitored remotely through usage data that is securely stored at the your KONECRANES.com customer portal using TRUCONNECT Remote Monitoring.