Kuehne+Nagel has received its first delivery of 23 Renault Trucks electric vehicles to be used for road transport services in France. The handover ceremony was attended by Xavier Léger, Managing Director of Road Logistics at Kuehne+Nagel France, and Christophe Martin, Managing Director of Renault Trucks France, at the Villefranche-sur-Saône courier site.
Both companies are committed to contributing to global carbon neutrality goals by setting Science Based Targets (SBTi). Kuehne+Nagel plans to increase the number of electric vehicles in its fleet to meet its 2030 CO2 reduction targets and prepare for the ban on the most polluting vehicles entering French cities.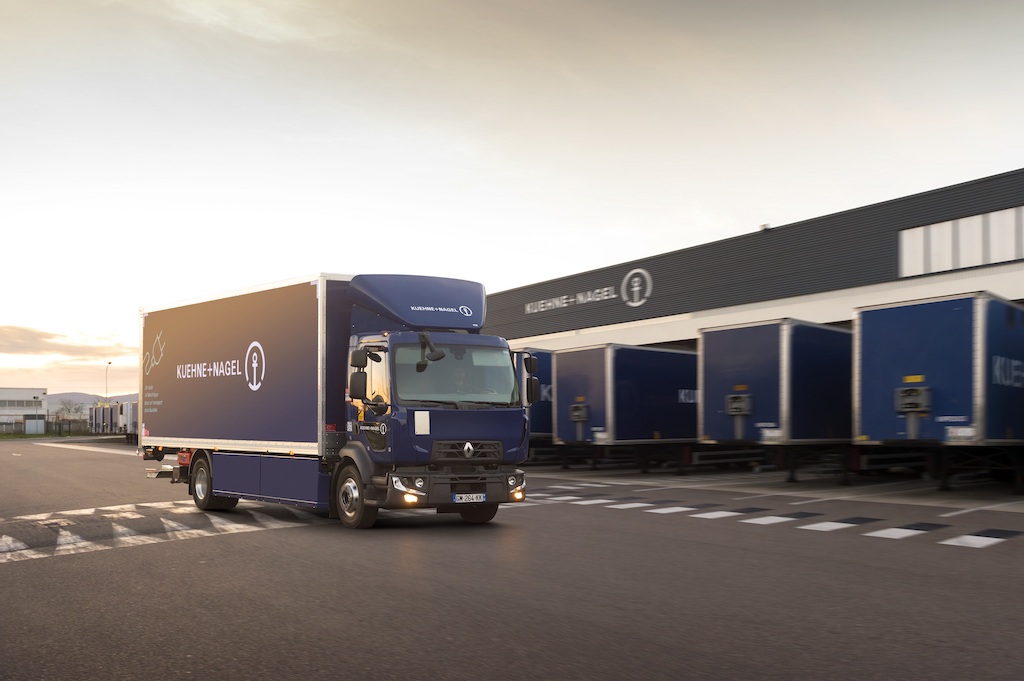 Kuehne+Nagel has an extensive network of 56 agencies throughout France and aims to electrify its road fleet for short and medium distance routes. The company is already using around 60 trucks running on hydrotreated vegetable oils (HVO), cutting carbon emissions by up to 83%. Renault Trucks is the leader in electric mobility in France and has embarked on a transformation of its entire business by electrifying all its vehicle ranges. The manufacturer aims to achieve 50% of its volumes with fully electric vehicles by 2030 and will only sell fossil-free trucks from 2040.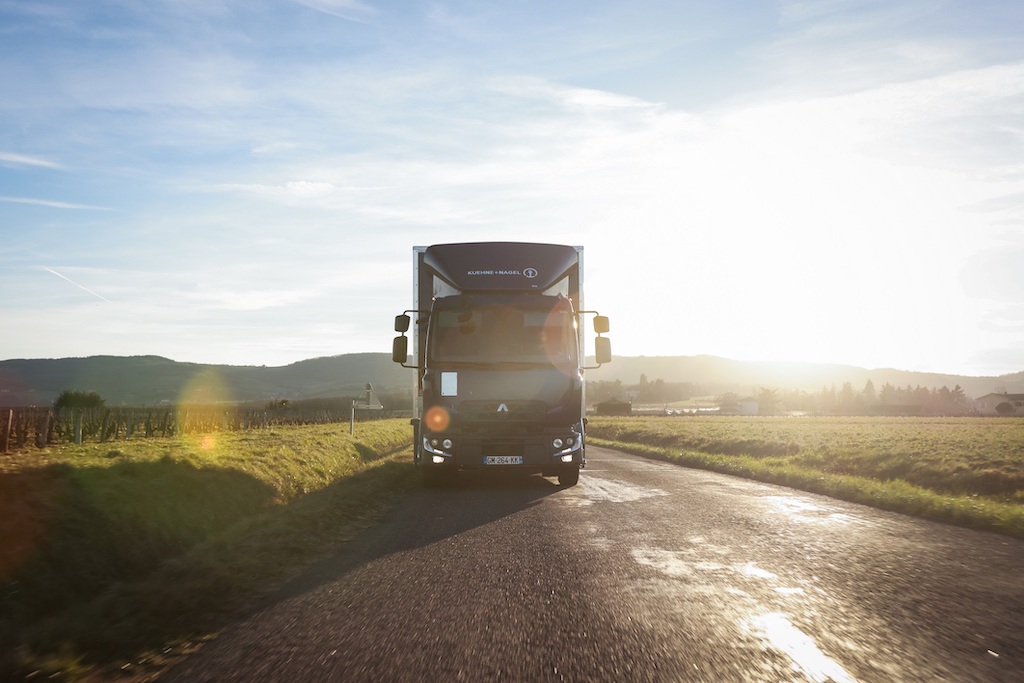 The 23 Renault Trucks E-Tech D trucks supplied to Kuehne+Nagel have a loading capacity of 18 or 21 pallets and are fitted with five 66 kWh battery packs for a range of 235 km on a single charge. The trucks will be assigned to eight Kuehne+Nagel sites in France and will travel an average of 180 km per day, reducing CO2 emissions by 730 tonnes per year. Each electric truck is equipped with two cameras and four sensors for increased safety of drivers and road users.
The introduction of electric vehicles will enable Kuehne+Nagel to continue its operations with the same range and payload, access city centers regardless of restrictions or regulations, and reduce emissions and noise pollution. The companies' collaboration demonstrates their commitment to a more sustainable future in the transport sector.