The Megastar ferry, which carries up to 2,800 passengers and 150 cars between Tallinn and Helsinki, prioritizes safety due to its high frequency of boarding and disembarking. As part of the safety measures, the ferry is equipped with life rafts, which are annually inspected and maintained to ensure their reliability in case of emergency. However, lifting these life rafts off the ferry, which weighs up to half a ton and is located 22 meters above the quayside, within a tight one-hour timeframe is a challenging task.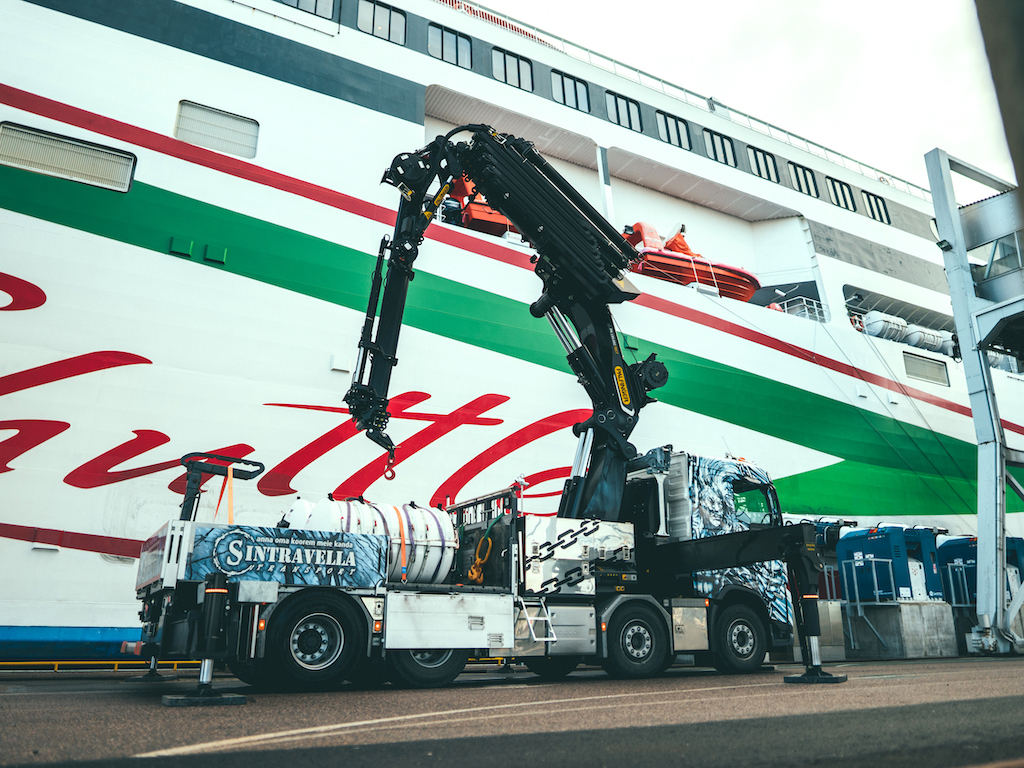 To ease the burden, the Estonian transport company "Sintravella" employs the Palfinger PK 135.002 TEC 7 crane, the first of its kind in Estonia. The crane, with a maximum lifting capacity of 30,000 kg and a reach of 36.6 meters, can handle the life rafts with the help of the fly jib PJ150 E. The crane's radio remote control allows the operator to maneuver the load easily, while the P-Fold assistance system makes disassembling and folding the crane a breeze.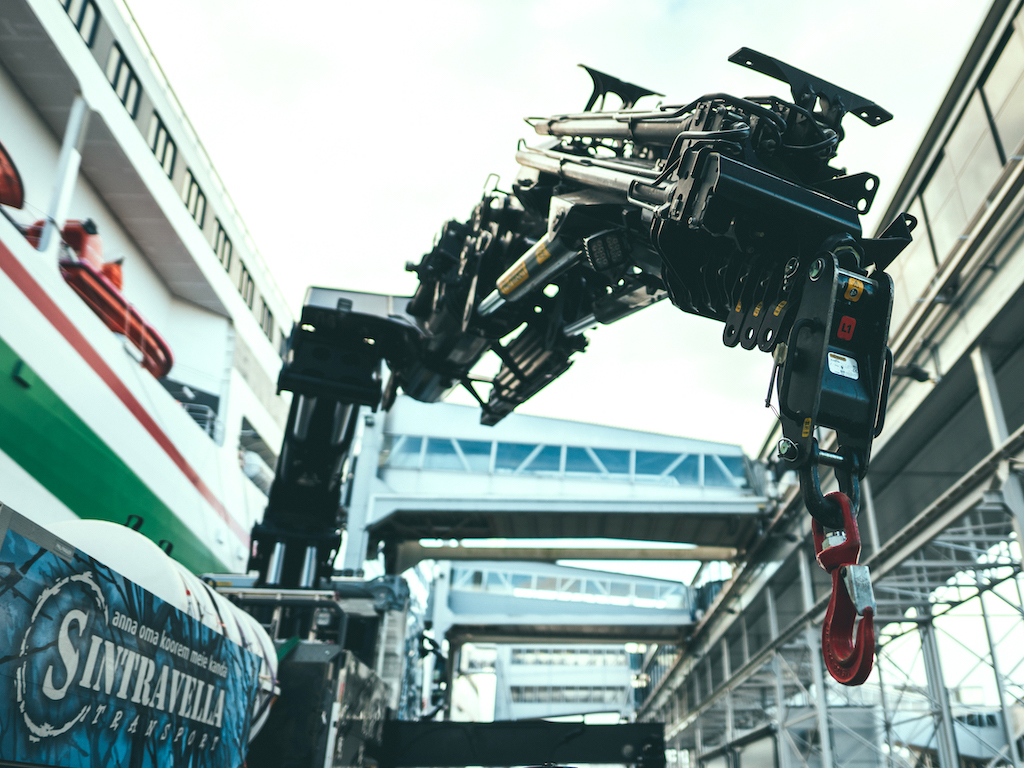 Vahur, the crane operator, finds the PK 135.002 TEC 7 to be an excellent tool for the job. "Every operation so far has completely convinced me of this crane, no matter how complicated the circumstances were at first glance," he says. With the crane's help, Vahur and his team successfully unload two of the four life rafts from the Megastar ferry and transport them to the workshop in a short time.