Blue Solutions and Bluebus, which are subsidiaries of the Bolloré Group, have signed two memorandums of understanding with Forsee Power to collaborate on two new projects. The first project involves the development of solid-state battery systems that will be 100% French-made and available in the market from 2026. Blue Solutions and Forsee Power will work together on this project. The second project involves Bluebus and Forsee Power working together to integrate the latest lithium-ion battery systems into 6-meter and 12-meter buses to expand their range and meet the demands of the European, Middle Eastern, and African markets.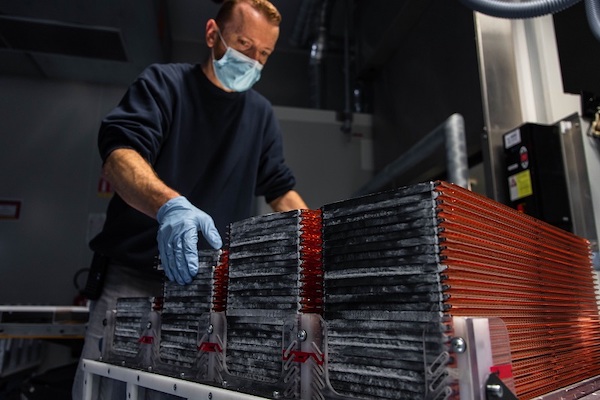 Blue Solutions and Forsee Power will work on a new generation of battery cell (GEN4) that integrates unparalleled performance in energy density, capacity maintenance, speed of charge, durability, and safety. Bluebus will offer 6 and 12-meter buses equipped with high energy density lithium-ion NMC (Nickel Manganese Cobalt) battery systems FORSEE ZEN PLUS and FORSEE ZEN SLIM, in addition to its current LMP range. The ZEN SLIM system is available in modules of 11, 16, or 21 kWh and will equip the 6-meter Bluebus. The new ZEN PLUS battery system, launched in 2022, will be used in the 12-meter Bluebus. It consists of 28 to 32 modules delivering 74 kWh to 84 kWh of energy per pack, forming an optimal system adapted to the needs of transport lines.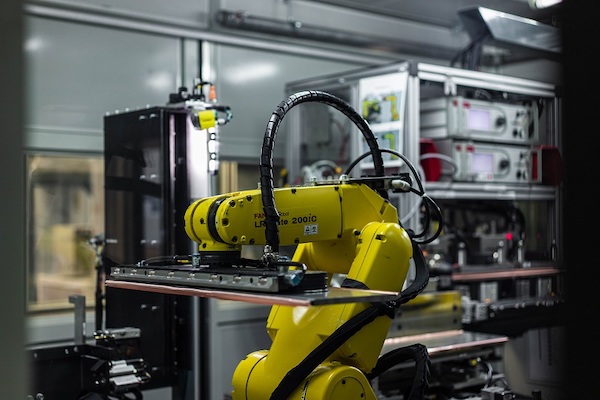 Blue Solutions and Bluebus production sites are located in Ergué-Gabéric in Brittany, employing nearly 500 people in a total area of 20,000 sqm, with respective capacities of 300 MWh and 300 buses per year. Forsee Power employs 350 people in France, including nearly 200 in Chasseneuil-du-Poitou, where the battery systems for Bluebus will be produced. The state-of-the-art 15,000 sqm industrial site has the capacity to expand with the growth of the electromobility markets. The Bluebuses have been awarded the Origine France Garantie label, enhancing French skills for electromobility.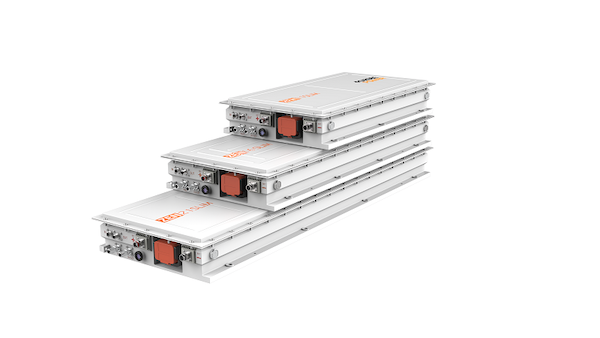 "We are very pleased to contribute to the strengthening of the French industry with Forsee Power. In the battery field, we bring our unique solid-state cell technology and will develop with Forsee Power the battery systems of the future. As for the bus market, we are looking to expand our current offer: Forsee Power batteries will help us cover all the specific uses of our customers," says Richard Bouveret, Chairman and CEO of Blue Solutions and Bluebus.
"We are delighted with these partnerships with Blue Solutions and Bluebus, which strengthen our range of battery solutions and the market share of Forsee Power – already leader in the electric bus segment in Europe. To decarbonize heavy transport, our R&D teams develop highly modular solutions in a variety of formats that can be fitted to both new electric buses and vehicles already operated by fleets in the case of battery system replacement or retrofit. These collaborations between French manufacturers strengthen the European battery industry and electromobility offer," explains Christophe Gurtner, Chairman and CEO of Forsee Power.