Marcor Stevedoring in Rotterdam has signed a contract to acquire Liebherr's largest and most powerful mobile harbour crane, the LHM 800, for its dry bulk terminal. The electric drive and Liebherr assistance systems of this crane make it more environmentally friendly and efficient, with digital interfaces and data connections improving its overall performance. 
The LHM 800, with its bulk cargo capacity of up to 2,300 tonnes per hour, will contribute significantly to more economical and eco-friendly operations at Marcor's upcoming dry bulk terminal. The latest-generation mobile harbour crane features technical innovations, including a digitalised operating management system and the integration of future assistance and partial automation systems, making it more streamlined, saving time and costs for the operator.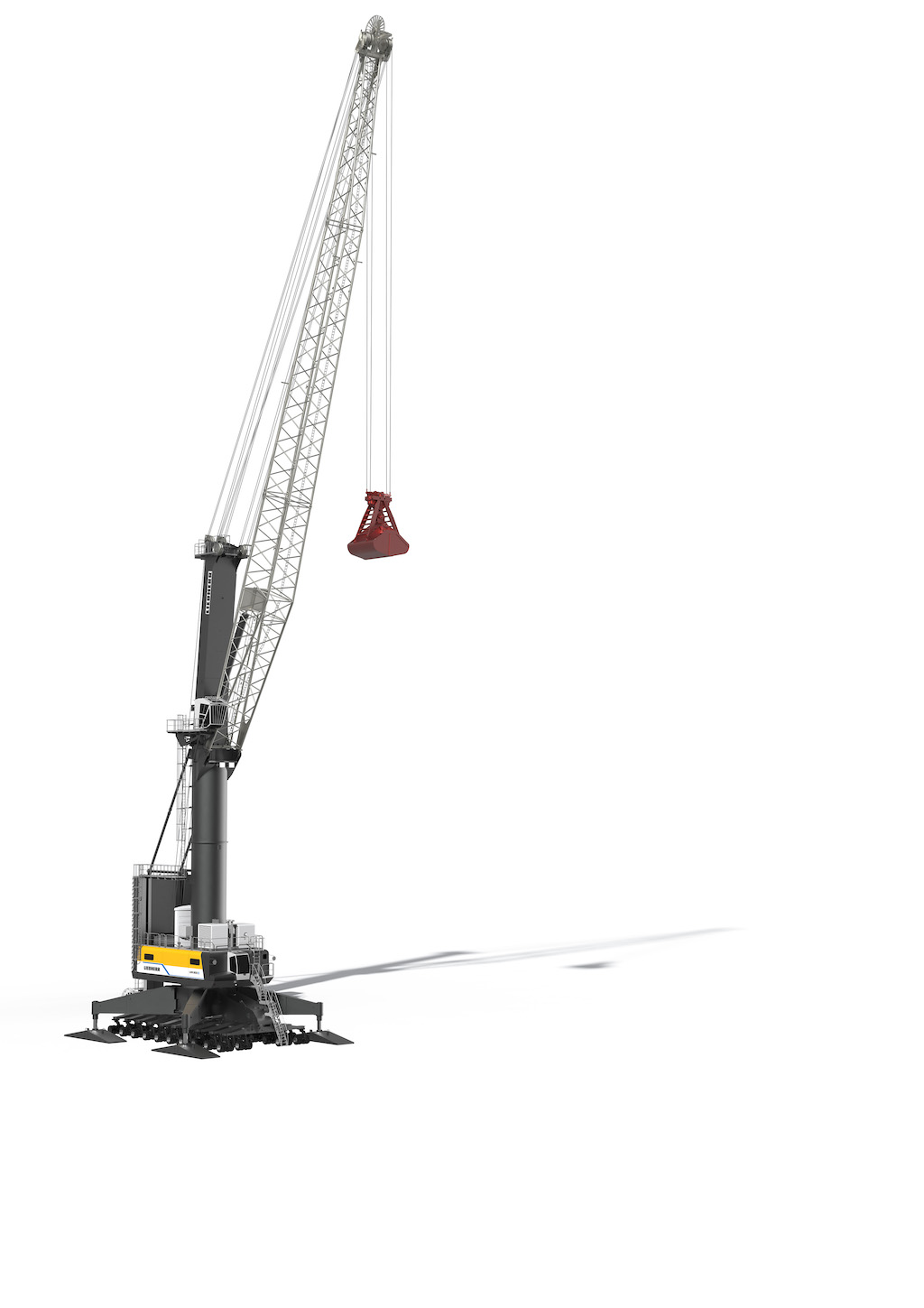 C. Steinweg, parent company of Marcor Stevedoring, was also in attendance at the signing ceremony. "Our acquisition of a Liebherr LHM 800 for the Steinweg Hartel Terminal is an important step for us in ensuring that our bulk operations and services maintain strong growth," states Ulf Boll, CEO at C. Steinweg Group, "we commenced the development of a new 160,000 cubic meter quay-bound bulk warehouse, and these are directly reachable through a single manipulation crane grab. Size, performance, and mobility were therefore important factors in our investment decision. The crane's electric motor and Liebherr's service offering rounded off this package. The fact that it's fully electric is also aligned with our ESG strategy and our path to a carbon neutral operation. We're excited to see the LHM 800 in action at our terminal and look forward to a productive future with Liebherr as a partner."
The expansion of the terminal will encompass 130,000 m2 of space and a 600-metre quay with a 16-metre draft, allowing for vessel handling ranging from barges to 120,000 DWT baby-cape vessels, with options for board-to-board transshipment and discharge to/from the terminal. The development also focuses on sustainable operations, featuring electrified shore cranes and conveying equipment, and will have 11,000 m2 of solar panels installed.
The LHM 800 is well-suited for the terminal's electrified infrastructure, enabling Marcor to handle larger volumes of bulk materials with a greater reach and reduced environmental costs. Its two E-drive motors are internally installed within the crane's engine room, providing added protection from the elements, making it an ideal choice for the bulk operations ahead.