Bahri, the national shipping company of the Kingdom of Saudi Arabia, has taken steps to expand its regional cooperation and strengthen its global position. In pursuit of these objectives, Bahri has entered into a non-binding, renewable agreement with the Suez Canal Authority, an independent Egyptian authority responsible for the operation of the canal, a major global shipping route.
The agreement is expected to pave the way for the establishment of a joint venture company in Egypt, which will offer world-class maritime transportation services in the Egyptian market. Eng. Mohammed Bin Battal, President of Bahri Dry Bulk, and Eng. Jamil Al Sayyed Abul Khair, Board Member of the Suez Canal Authority, signed the agreement in the presence of H.E. Admiral Osama Rabie, Chairman of the Suez Canal Authority, H.E. Eng. Ahmed Ali Alsubaey, CEO of Bahri, and Badr bin Ibrahim Al-Badr, Undersecretary of the Ministry of Investment for Communication with Investors.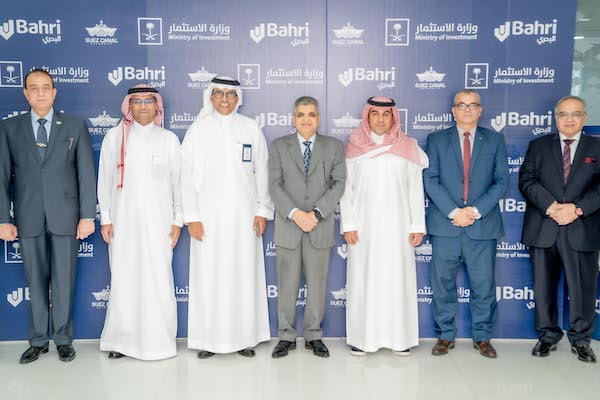 The MoU outlines the potential for joint ownership, leasing, hiring, and operation of ships for the transportation of general goods, including dry bulk, chemicals, oil, petroleum products, and liquefied gas, to meet the demands of the local market. The agreement is set to run for six months and is renewable.