DP World and McLaren Racing have joined forces as Official Partners of the McLaren Formula 1 Team, beginning in 2023. This collaboration aims to enhance the efficiency of the McLaren F1 Team by revolutionizing its supply chain, making it faster, more intelligent, and environmentally conscious.
DP World's smart logistics solutions will bring clarity and simplicity to McLaren's complex global supplier network, allowing for seamless support of the team's development and performance. On the other hand, McLaren provides DP World with a global stage to interact with its customers, prospects, and stakeholders, and this partnership will be a critical part of its business growth strategy in the automotive, technology, and energy sectors.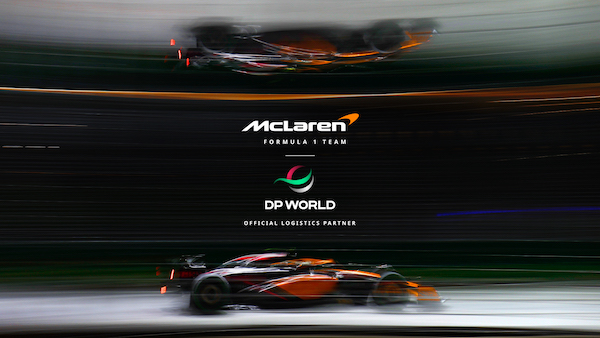 DP World will also take the lead as a partner of McLaren APEX, McLaren's business-to-business event program held off the track, promoting productive partnerships across McLaren's wide network and beyond. Starting in the 2023 F1 season, DP World branding will be displayed on the McLaren F1 cars and the race suits of drivers Lando Norris and Oscar Piastri.
Zak Brown, CEO, McLaren Racing, said: "We are thrilled to welcome DP World to the McLaren family. Logistics is a significant challenge in a global sport like Formula 1, and DP World's smart solutions will help us enhance the efficiency of our partner and supply chain network, contributing to performance on and off the track. We are proud to partner with a brand that shares our values in sustainability, including our journey to reduce emissions from our sport. We look forward to going racing with DP World in 2023."
Mohammed Akoojee, Chief Operating Officer, Logistics, DP World, said: "We are delighted to join forces with Zak and the McLaren team at an extremely exciting time for both DP World and motorsports. We take great pride in leading innovation in global supply chains and this partnership will showcase our logistics capability alongside one of the most dynamic players in the sector. This is an amazing opportunity, and we look forward to supporting McLaren at all levels to enhance the sport, by providing smart logistic solutions that are transparent, sustainable and cost-efficient."