Roy Burger, Government Sales and International Sales Manager, announced his retirement after 40 years of service at Link-Belt Cranes. He will retire on December 31, 2022. Burger has been leading International Sales since 2008, and has also managed Government Sales since 2014. He began his career in 1982 as part of the Manufacturing Management Team for telescopic cranes and later held positions as Employee Relations Manager, Telescopic Crane Product Manager, and District Sales Manager for the Southeastern United States.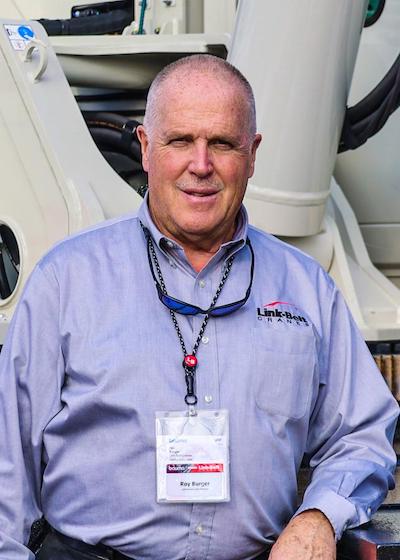 "For the past 15 years, Roy has been the face of Link-Belt's international business and a worthy ambassador of the Link-Belt brand in the international arena. Roy formed long-lasting relationships across the globe. We very much appreciate all of Roy's years of dedicated service for Link-Belt Cranes and wish him the very best in his retirement," said Bill Stramer, Senior Vice-President of Marketing, Sales, and Customer Support.
As of January 1, 2023, following the retirement of Roy Burger, Pat Collins, Director of Product Marketing, will assume oversight of international sales in addition to his current duties. Kelly Fiechter has been appointed Product Manager for rough terrain cranes and will also manage Government Sales. Brian Elkins will move to the role of Product Manager for Lattice Crawler and Telescopic Crawler Cranes.