French pioneer in alternative-power freight transportation , XPO, has purchased 100 electric trucks from Renault Trucks. The decision to invest in electric trucks follows the successful testing of the Renault Trucks E-Tech D 16-tonne truck in the Lyon and Paris regions, which started in October 2021.
XPO has completed orders for 65 electric trucks, with the remaining 35 to be delivered between the fourth quarter of 2022 and 2024. These 16-tonne and 19-tonne commercial vehicles will be stationed at 28 XPO less-than-truckload (LTL) locations in France and will be utilized for transporting palletized goods as part loads. XPO has set a target to lower its carbon footprint in France by at least 25% by the year 2030, based on the emissions recorded in 2019.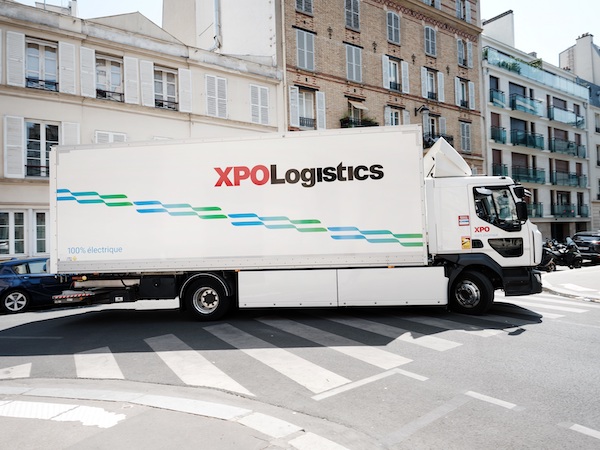 The Renault Trucks E-Tech have the capacity to carry 18 to 21 pallets and are powered by a 185 kW engine. With a range of 250 km on a single charge, these trucks can reduce CO2 emissions by an estimated 45.7 tons annually, as compared to diesel-powered trucks. As they have no direct CO2 emissions, they are ideal for deliveries in busy urban areas, and also generate less noise and odor pollution. Additionally, they emit fewer fine particles and have less vibration, which helps reduce driver fatigue. Each truck is also equipped with a 360° camera that minimizes blind spots for increased safety.
Bruno Kloeckner, managing director – France, XPO Logistics, said, "We had a positive experience testing the first Renault Trucks electric truck for deliveries in urban areas. Our new order for 100 all-electric trucks is an unprecedented agreement for both XPO and Renault Trucks in France. We have also made a major investment to equip our sites with more than 80 electric charging points. These commitments illustrate our determination to move towards more sustainable road transport and support our customers as much as possible in decarbonizing their supply chain activities."