Edwards Moving & Rigging has transported six oversized press components averaging 333,500lb  (151tonnes) in weight with the heavies pice weighing 448,041lbs (203tonnes).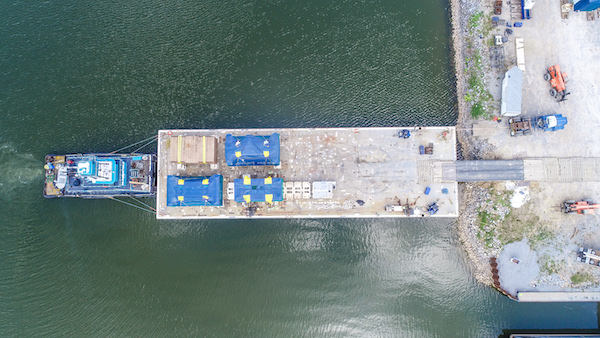 The six press components arrived at the Port of New Orleans via sea vessel where they were direct discharged via ship's gear to Edwards prearranged beams and stands staged on a waiting deck barge. The press components were then transported on inland waterways to the Eddyville Riverport located on Barkley Lake in Eddyville, KY.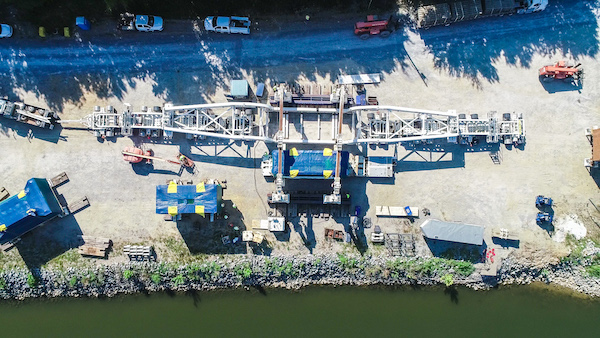 The barge was received by Edwards and all six press components were rolled off utilizing Edwards Goldhofer equipment configured as a 12-line PST/SL Goldhofer trailer. Each press component was staged on beams and stands. Edwards then used its 700T gantry with side-shifting capabilities to load the components into its Aspen 500 trailer. The Aspen 500 was 356' long, 20'6" wide, and weighed 800,000 lbs (362t) to 1,020,413 lbs. (463t), depending on the component.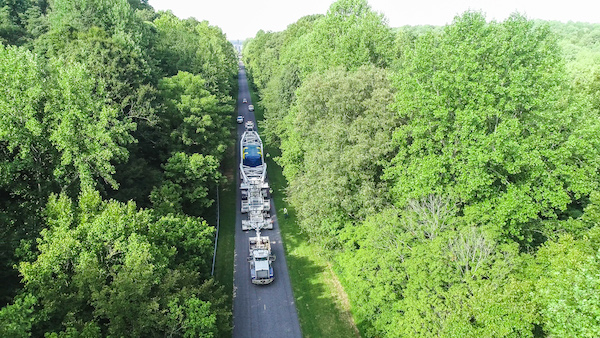 Each component was transported 49 miles (79km) to a manufacturing facility making a total of six transports. The press components were delivered to other's onsite gantry for offload from the A500. The gantry then loaded each component to Edwards' Goldhofer PST/SL 9-line trailer and Edwards moved the pieces inside where they were staged on their beams and stands.