The family-managed manufacturer of special vehicles for heavy-duty and special transport, the Faymonville Group, is showcasing its expertise in Munich with fifteen exhibits awaiting the international audience. On an outdoor area of 1,450 square meters, the pioneer in transport solutions, will put on display three product brands MAX Trailer, Faymonville and Cometto.
Celebrating its premiere in Munich, the new BladeMAX1000 from Cometto with a load capacity of 1000 mT is designed to safely transport the latest mega wind turbine blades over the last section of the route to the installation site. It takes its place in the BladeMAX series from Cometto, which now features three variants: BladeMAX650, BladeMAX800 and BladeMAX1000.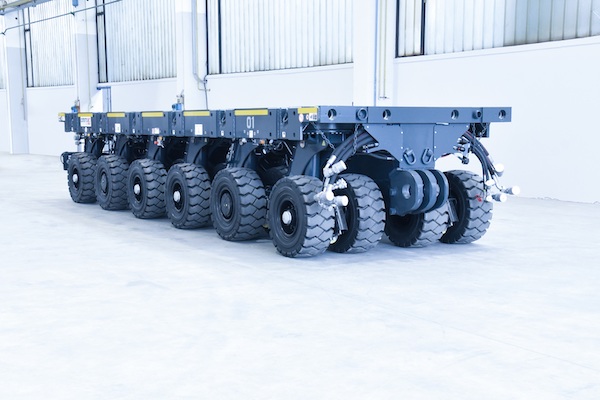 The ModulMAX AP-M designates a heavy duty platform trailer that combines the supporting assist mode with the independent self-propelled mode. The driven axles can be switched on and off at any speed with a maximum of 40km/h. This is a big advantage, because the operator does not have to stop the convoy for this manoeuvre.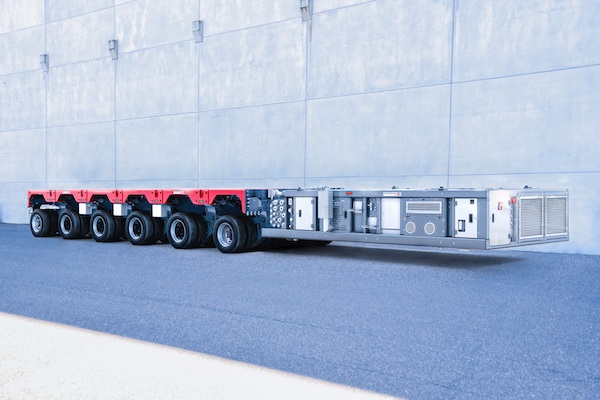 Construction with all-rounders
The Faymonville Group knows very well that there is barely any other area with as many tasks as in the construction sector therefore all-rounders giving a perfect solution will be shown. The MAX Trailer brand, celebrating 10 years of existence, has revolutionised the market with its modular construction. In Munich, four exhibits will underline the product variety that is on offer.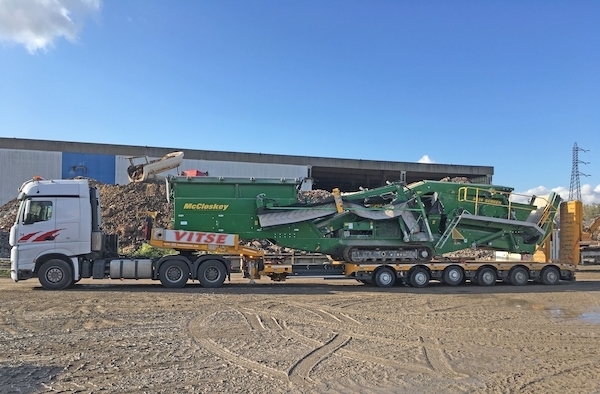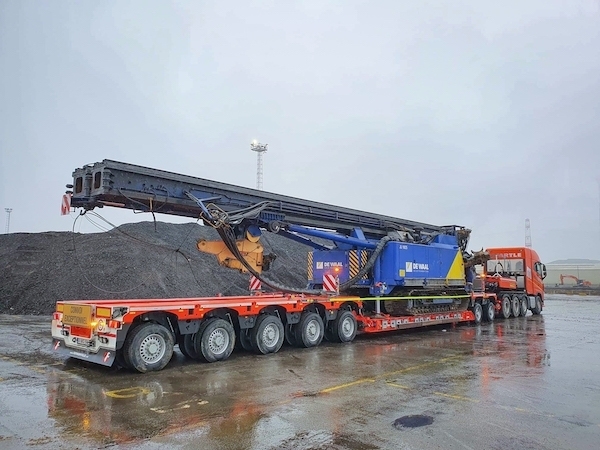 Flexible concept for the wind industry
In the wind power sector, the Faymonville Group has transport solutions that can keep up with high-speed product development. A wind turbine blade adapter complete with a self-steering trailer combination will be exhibited in addition to the BladeMAX1000 at the Bauma.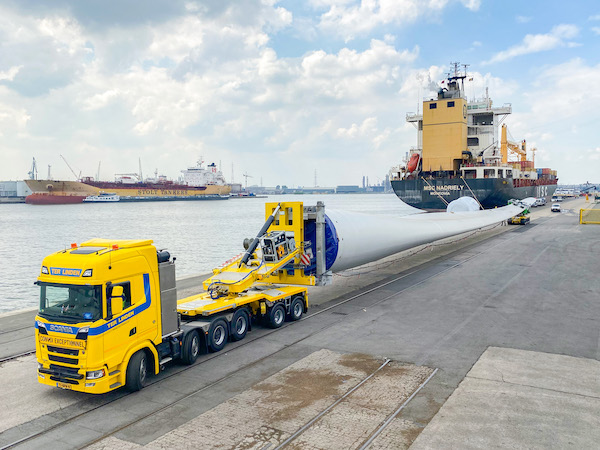 Hybrid technology
For self-propelled vehicles within the group, the visitors may find on display the groundbreaking 4-axle Eco1000 with hybrid technology from Cometto. In addition, the range is completed by an electronically steered MSPE self-propelled vehicle for greater sturdiness.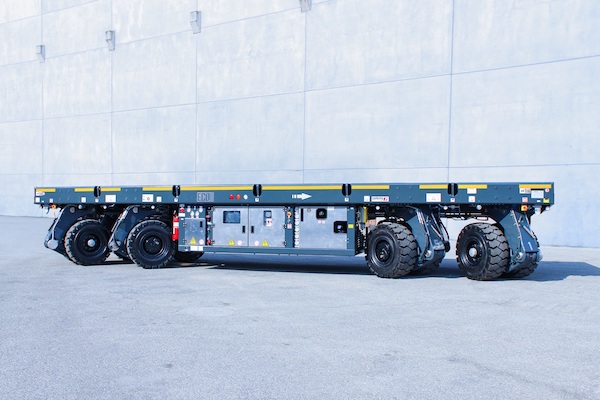 Thanks to the variety from the Faymonville, Cometto and MAX Trailer product brands, the Faymonville Group positions itself as a full-range supplier in the heavy-duty and special transport segment. The brand portfolio includes transport solutions for payloads from 15 tons to 15,000 tons and beyond. The Group has a total of five locations, a production area of 160,000 m², over 1,300 employees and 3,000 vehicle units produced every year.