The wind farm Minas de Huascachaca, Ecuador's largest wind farm, comprises 14 wind turbines with a total installed capacity of 50 MW. Elecaustro S.A., which is based in Cuenca was commissioned to plan and construct this wind farm located in Loja Province.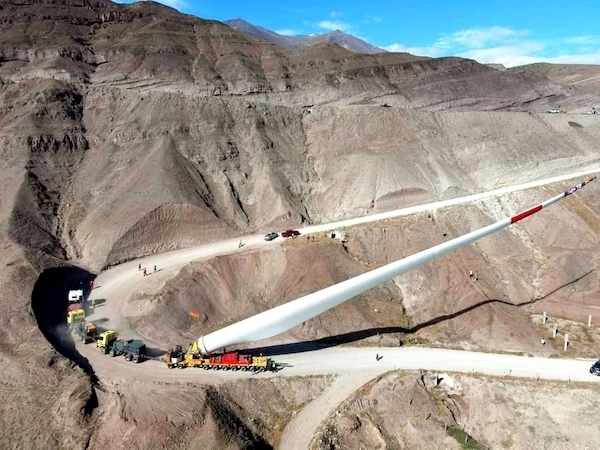 The contract to transport the turbines was awarded to the Colombian special transport and lifting company Transportes Montejo whose fleet includes a Goldhofer FTV 550 blade lifter, which comes with a load moment of 550 mt able to transport long and heavy wind turbine blades of the latest generation with a rotor diameter of up to 3.4 m. With these blade lifter, the blades can be freely rotated around their own axis in order to keep them out of the wind during transportation. Also, the blades can be angled as required up to a maximum angle of 60° to pass over or under obstacles.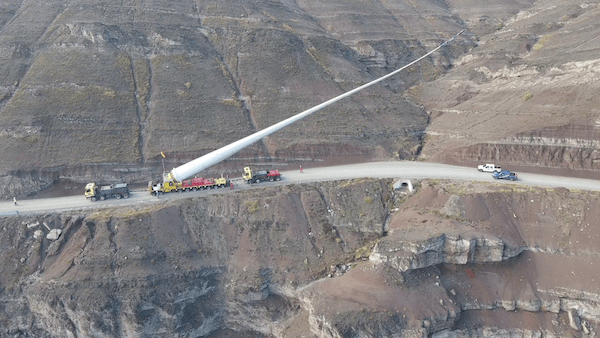 With the bladelifter FTV 550 mounted on a Goldhofer THP/SL heavy-duty module, Transportes Montejo was able to transport the 73 m long blades for a 4 MW Dongfang wind turbine up the winding road leading to the construction site on a mountain plateau in the Andes mountain region.