Mexican crane and heavy haulage contractor ESEASA has added five new Liebherr LRT 1090-2.1 cranes and two LRT 1100-2.1 models to its fleet. The versatile cranes will primarily be used in the new DOS BOCAS refinery in the Southern Gulf of Mexico, where the company has been contracted to erect a 178 metre tower. For this, ESEASA has ordered a retrofit for its LR 11350, which allows the boom to be extended to 228 metres.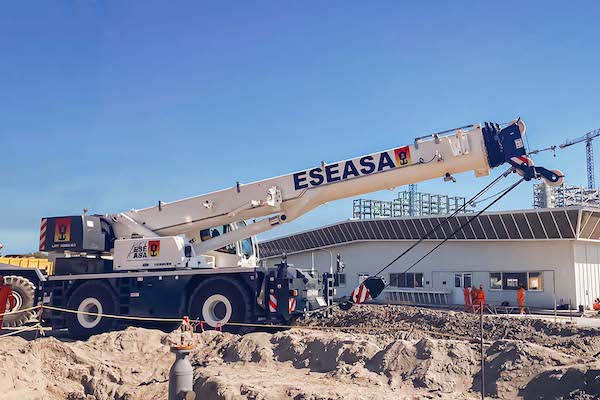 "Retrofitting our LR 11350 once again demonstrated the excellent support that Liebherr provides. The combination of our 114 metre main boom with a luffing jib extended from 84 to 114 metres will enable us to assemble a complete boom with a length of 228 metres. We intend to use this to erect a 178 metre tower at the DOS BOCAS refinery," said Aldo Santos, Operations Director at ESEASA.
The main features of Liebherr LRT rough terrain cranes are assisted by their standard VarioBase. The extended cab can be tilted and this, together with its clear, self-explanatory control units, ensures that the crane is easy to use. According to Liebherr, the sturdy, manoeuvrable crane also delivers excellent off-road handling. Its dimensions and weights have been adjusted for easy transport to ensure low cost global mobility.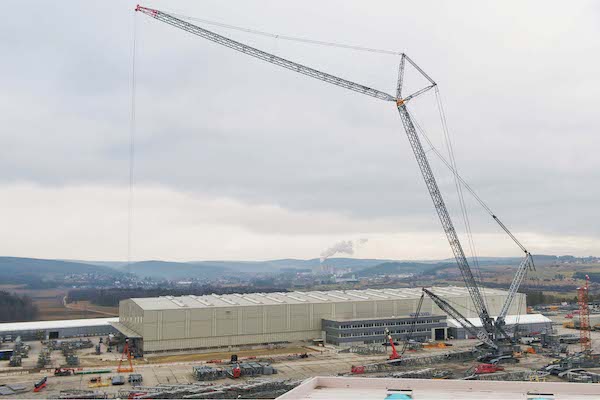 ESEASA has a 500-strong workforce and a total of over 250 cranes of every conceivable type. In addition to its new rough terrain cranes, the company also has Liebherr LTR telescopic crawler cranes and a large number of LTM 11200-9.1 and LTR 11200 models, the largest telescopic cranes that Liebherr builds. In addition, the company's fleet also includes powerful Liebherr crawler cranes, including the largest conventional crawler crane in the world, the LR 13000.