Hendrik Veder Group is partnering with companies to boost sustainability by reusing, repairing or recycling used synthetic ropes and slings. As the global pandemic makes raw materials increasingly scarce, recycling rejected synthetic ropes into raw materials is helping to make Dutch companies more resilient.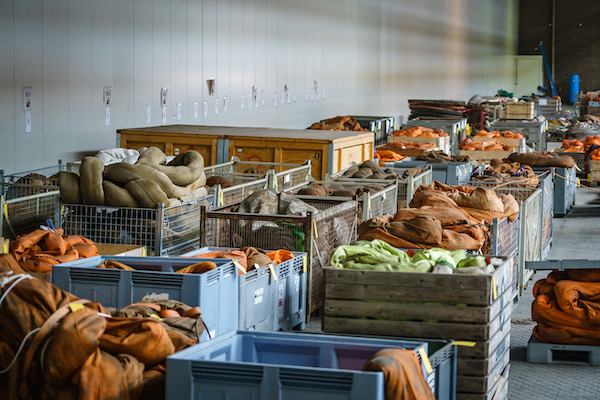 Egbert Vennik, CEO of Hendrik Veder Group, said: "Currently, rejected synthetic ropes are disposed of and incinerated. Maritime and offshore companies incur substantial costs to dispose of their rope waste, and which is also harmful for the environment."
"Together with our partners, we've developed a solution that enables us to extend the service life of synthetic ropes and slings. We do this first of all by replacing or repairing broken or worn parts, such as the sling covers."
"By turning those unrepairable synthetic ropes back into new raw materials, we create a circular solution that promotes sustainability. This is important, because we're seeing that sustainability is quickly becoming a requirement in tendering processes. Another advantage is that this approach helps ensure continuity. By reusing raw materials locally, we're less dependent on long supply chains, which have proven to be unreliable recently."
Van Oord was one of the first companies to embrace this sustainable approach. The company now partners with Hendrik Veder Group to take care of its inventory management, maintenance, certification and transport of lifting equipment.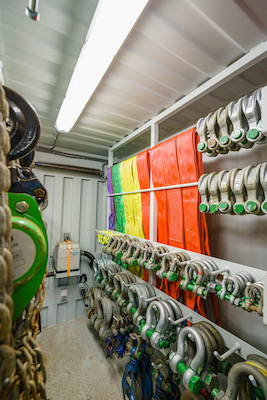 "Thanks to our cooperation with Hendrik Veder Group, we now have a transparent, cost-effective way to increase sustainability. Soon, we will start using Hendrik Veder Group's sustainability dashboard, which will show us exactly how much we are saving in terms of costs and CO2 emissions," a spokesperson from Van Oord said.
Vennik added: "Our strategic partners break down synthetic ropes to the raw material level, turning them into granulate, which is becoming increasingly expensive and scarce. The granulate serves as the raw material for creating new products; anything from children's toys to toolboxes. It also means that a company earns at least five times what they used to pay to dispose of their rope waste. We're already putting this circular approach into practice. For example, we give our business partners a toolbox made from recycled synthetic ropes. That way, they can see the benefits of recycling for themselves."