The Bristol-headquartered Osprey Group, which specialises in finding innovative ways to transport abnormally heavy and large items across land and sea, now stores project imagery and documents in a Canto digital asset management (DAM) library. Cloud-based, the software allows team members and photographers in the field to capture and store files and photography for commercial development and improved client communication, as well as compliance purposes.
DAM provides a simple workflow and can be used on desktop and mobile, making it easier for team members to upload content no matter where they are. Each team in Osprey has their own upload link to the Canto library and it now saves Osprey's photographers up to three hours on upload admin per shoot.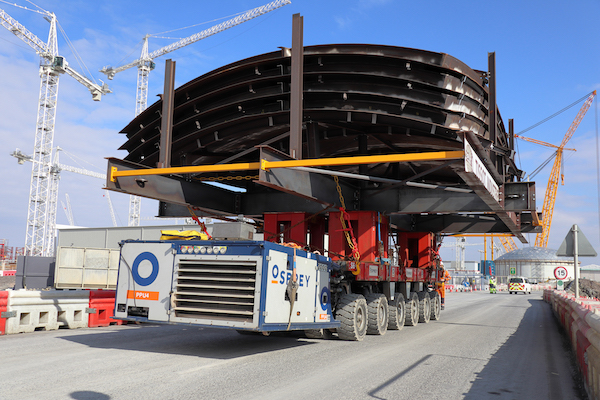 Helen Batt, Marketing Lead at Osprey, said: "Our teams are proud of the projects they've been involved in. We're embedded in huge infrastructure projects that make for amazing photos, so perhaps it's not a surprise we probably take about 12,000 photos a year. But we didn't need a huge library; what we wanted was a usable showcase – something that works for us, helps our clients too, and lets anyone search for the Osprey images they need."
"We're working with a lot of tier-one suppliers, businesses that have strict protocols and strong firewalls. That's good, but it does mean attachments can be challenging. Sending a weblink to those clients is much easier now – and that intuitive process helps us work even better, together," says Helen. "We do tend to get our images shared a lot in the press because they're unique projects. Editors ask us for more details and this is critical to brand exposure for Osprey, communicating our capabilities."
Canto also provides Osprey with a springboard for smoother collaboration and enhanced client relationships.
"In terms of how we add value? It's a nice, neat way of doing business. We not only deliver what our client has asked, but we photograph it for posterity and provide intelligent access to the project – documenting it securely through Canto. For tenders, for example, we can even talk to clients about storing insurance documents and evidence all in one place, which is key," comments Helen.