Since the start of production in 2005, Liebherr-MCCtec Rostock GmbH has manufactured and delivered well over 1,000 maritime cranes. Today, the numerous mobile harbour, ship and offshore cranes are in use in over 100 countries on all continents. Now the 1,300th crane has left the Rostock premises to its destination in Ghana. The LHM 550 is one of two Liebherr mobile harbour cranes that have begin the 5,500-kilometre journey. On receiving their new machines, the West African Port of Tema is expanding its fleet of cranes for container handling. This delivery marks the eighth mobile harbour crane from Rostock to the port operator: Ghana Ports and Harbours Authority (GPHA).
"We have a longstanding partnership with Liebherr. We are impressed with both Liebherr products and their service. It is not only the individual consulting but also the fast delivery that has promoted an expansion and increase of our business," says Ing. Stephen Kwamina Owiah, Port Logistics Manager GPHA.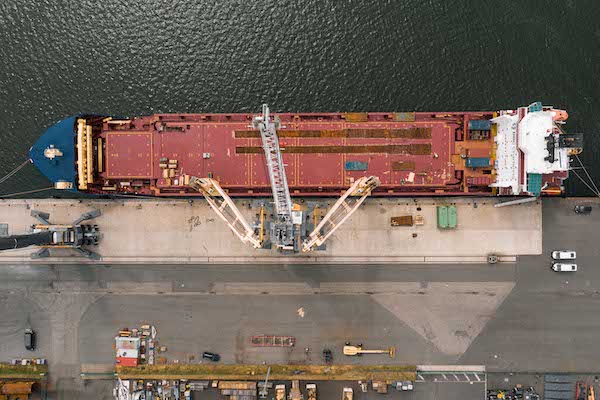 The berths adjacent to the Liebherr factory in Rostock's port are accessible to ships with a draught of up to 13 metres and are free from shipping obstacles such as locks and bridges. The factory's direct connection to the Baltic Sea makes it possible to load the fully-assembled cranes, in working order. As such, the two machines boarding the BBC-Russia are timeously ready for use after arrival at the port of destination.
"The Rostock international port offers us ideal conditions for shipping the often large-dimensioned equipment. We now load 60-65 percent of the cranes in fully assembled condition," says Gregor Levold, General Manager – Shipping and Heavy Lift Handling at Liebherr-MCCtec Rostock GmbH.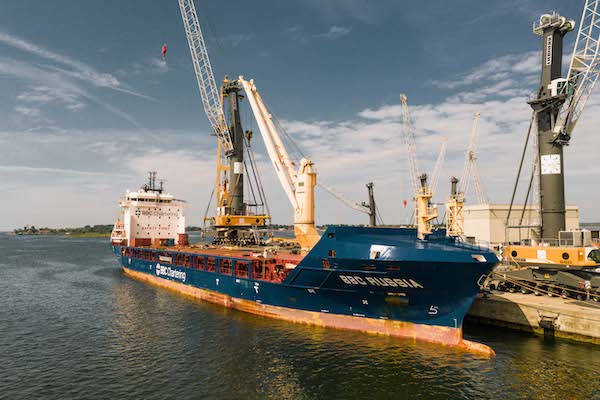 An experienced team makes use of various loading options when shipping the cranes. An example is the roll on/roll off (RoRo) procedure on board special ships which enables the machines to travel independently from the quay onto the vessel. The loading onto the BBC-Russia was carried out in the lift on/lift off (LoLo) procedure. The LoLo procedure involves cargo being lifted up onto the ship using on-board cranes.