As a final step to offer a wide heavy duty range on the market, Faymonville has completed its ModulMAX vehicle series and has included self-propelled trailers with electronic steering.This variety is designed to ensure users to perform their heavy haul projects in the best conditions. The Faymonville ModulMAX is a series of combinable transport modules with 2 to 6 axle lines for off-road and on-road operations. The vehicles are equipped with 215/75 R17.5¨ twin tyres and are available in a basic width of 3,000 mm.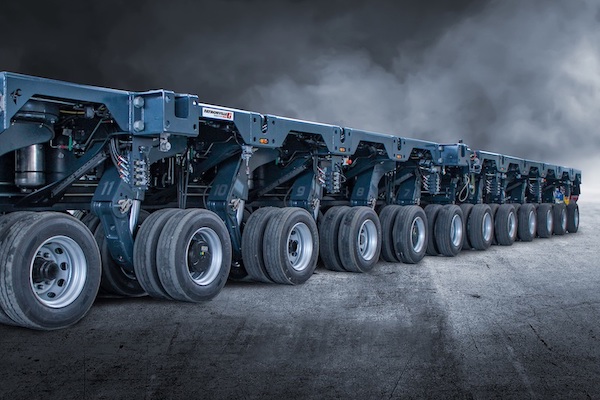 The ModulMAX trailer range includes technical characteristics that are put to multi-disciplinary use for G-Modul, S-Modul and C-Modul series. The transport operator benefits from this freedom of choice to select the modular type that best suits his requirements. The modular types can be used within three available modes: Trailer Mode, Assist Mode and Self-Propelled Mode. The steering system of these products varies between the electronic and the mechanical principle. The electronic system with a steering angle up to +/- 140° – proven technology by Cometto – has now been applied to the self-propelled trailer solutions. Whether different lowbed types, various kinds of Power Pack Units by Cometto or project planning software, the modular range by Faymonville offers a wide variety of options and accessories to obtain the best configuration for any type of load.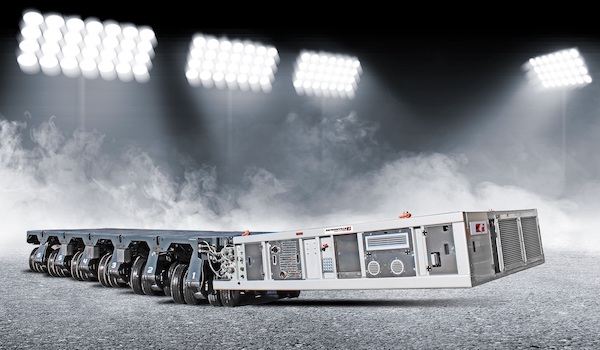 All modular trailer types from Faymonville go through a high-level manufacturing process. The robot-welded chassis is subject to an additional processing of all interfaces on an ultramodern CNC drilling machine. For long-term surface protection, Faymonville relies on a fully coordinated and meticulously optimized surface treatment system.