Lifting companies operating in Europe, Africa, the Middle East and Russia will benefit from a more rational business approach which will allow them to offer the full range of Tadano and Demag crane equipment from a single source. Each crane equipment sales manager in the EMEAR territory will offer its customers the full range of Tadano and Demag all-terrain cranes and crawler cranes in order to increase sales efficiency, expand market coverage and to appear as a united group in the eyes of the customer.
As part of the « One Tadano » sales strategy, Thomas Schramm and Klaus Kröppel are now leading the sales efforts of the two brands, separated by new regions. Schramm leads sales for the Benelux countries, Russia, Asia Pacific, Turkey and France while Kröppel is responsible for sales in German-speaking countries (Germany, Austria, Switzerland), the United Kingdom, Ireland, Spain, Portugal, Italy and the Nordic countries.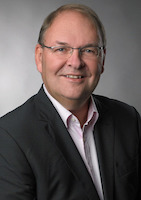 "By continuing to integrate Demag, Tadano customers will benefit from a faster and more efficient business approach across the entire range of Tadano and Demag equipment," said Kenichi Sawada, C.O.O. from Tadano. "By working together and exploiting synergies, we are stronger to support the success of our customers. "
The former head of the Demag organization in German-speaking countries (Germany, Austria, Switzerland), Christian Kassner, will now lead the new integrated organization of Tadano and Demag for the second-hand crane equipment in the EMEAR territory.
In addition to sales, the new organizational structure for customer service will follow the same « One Tadano » model, as all members now provide support for Tadano and Demag machines. The new support structure is headed by Manfred Schlumberger, Director of Customer Support.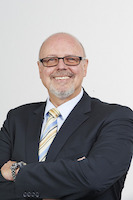 "This means that key departments such as training and customer service will be led by one person, which will allow us to be closer to our customers and better benefit from the synergy effects," says Manfred Schlumberger.
Furthermore, service technicians from both brands are currently undergoing the necessary training to expand the service network and be able to respond to customer requests even faster. And something completely new for Demag: as was already the case for Tadano, service operations and the supply of spare parts are now brought together under one roof. "Having service and supply operations nearby will result in significantly improved service for our customers," said Schlumberger. The planning service will remain unchanged so that customers can keep their regular telephone contacts. However, the Tadano-Demag team will also merge in this context as soon as all the internal conditions necessary for a smooth transition without inconvenience to its customers are met.
Sawada continues: "The integration of Demag into the Tadano group has elevated Tadano to the rank of a complete supplier of lifting solutions and has made up for the lack of certain products on both sides. We are now working to take advantage of the technological and operational synergies available to Tadano through the acquisition of Demag. As we continue on our path to becoming « One Tadano », our goal remains to support our customers and their success in the most efficient way possible. "