Liebherr's mobile construction cranes are breaking away from diesel reliance. These versatile taxi cranes, known for their quick setup and operation with just one person, now have the capability to use HVO (hydrotreated vegetable oils) as an alternative fuel for travel between sites. The fossil-free HVO can power both the superstructure and undercarriage.
In addition to HVO, these cranes can operate in electric mode using on-site electricity instead of diesel, promoting zero emissions and minimal noise. This feature is advantageous for work in residential areas or on night-time construction sites. The use of on-site power significantly reduces operating costs, amounting to only 10 percent of the expenses associated with diesel engine use over a year.
Liebherr's mobile battery-based energy storage system, Liduro Power Port (LPO), steps in when on-site power is insufficient or unavailable. This allows for the operation and charging of hybrid or all-electric construction machines locally with zero emissions. A diesel-powered generator is also available as an option.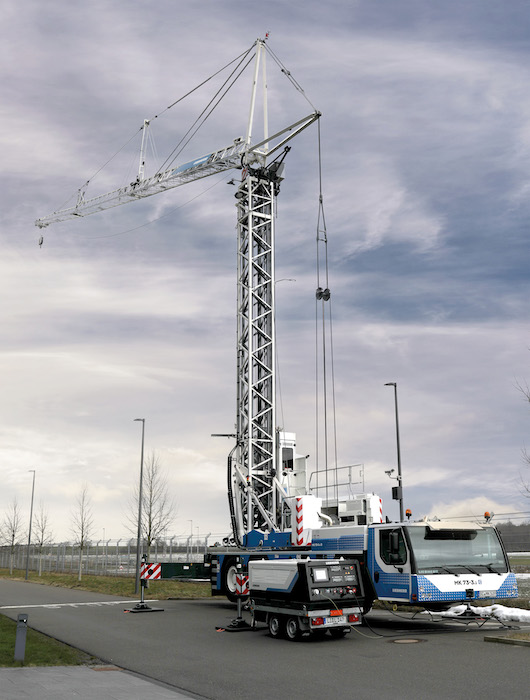 Notably, Liebherr's cranes can be powered by HVO derived from hydrotreated vegetable oils, sourced from food industry waste, without using palm oil. This alternative fuel not only reduces exhaust gases but also contributes to limiting global greenhouse gas emissions, while remaining fully compatible with all engine components.