Liebherr has introduced the LTR 1150, a new 150-tonne telescopic crawler crane that fills the gap between the LTR 1100 and LTR 1220 models. Despite offering a 50% increase in lifting capacity compared to the LTR 1100, the LTR 1150 maintains easy and cost-effective transport, whether with crawler carriers at a total weight of 60 tonnes and a width of 3.5 meters or without carriers at 38 tonnes and a width of 3.0 meters. Notably, the LTR 1150 is the first telescopic crawler crane equipped with Liebherr VarioBase, allowing the crane control to optimize load capacity based on track width and rotation angle.
Addressing the needs of crane operators for tasks beyond the LTR 1100 but not requiring the LTR 1220, Liebherr emphasizes the LTR 1150's "Compact and strong, transport in one" feature. The crane's economical transport concept enables it to be transported on low-loaders with crawler carriers at just 3.5 meters width and 60 tonnes total weight. Alternatively, removing the carriers reduces the width to 3.0 meters and the weight to 38 tonnes. An automatic support system aids in faster and easier assembly/disassembly of the crawler carriers.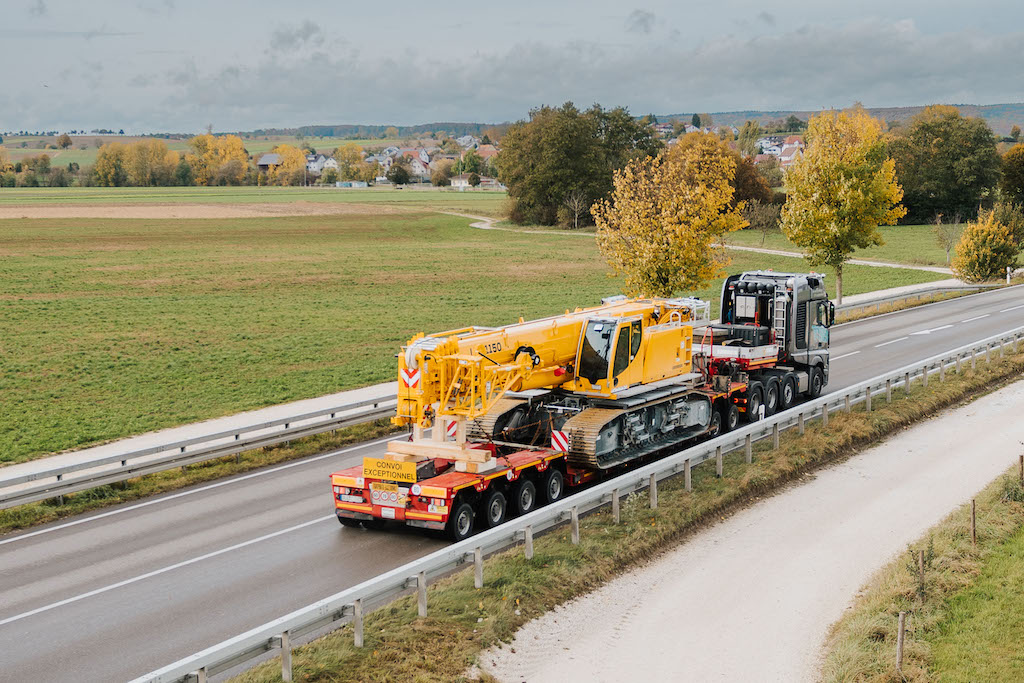 The LTR 1150's ballast distribution allows for economical worldwide transport, with the entire counterweight ballasted on the crane in just four lifts. Notably, the crane introduces Liebherr-AutoBallast, supporting the crane operator during the ballasting process.
A groundbreaking feature for telescopic crawler cranes, the LTR 1150 incorporates VarioBase, enhancing safety and load capacities, especially over supports. The system adjusts load capacity in real-time based on track width and rotation angle, offering optimal performance during lifts over track corners.
The crane's versatility makes it suitable for wind farms and the construction industry. With the ability to handle loads up to 34.6 tonnes and a range of working equipment, including a 52-meter telescopic boom, hydraulically adjustable double folding jib, and telescopic boom extensions, the LTR 1150 proves effective in various applications, from assembling wind turbines to construction site tasks.